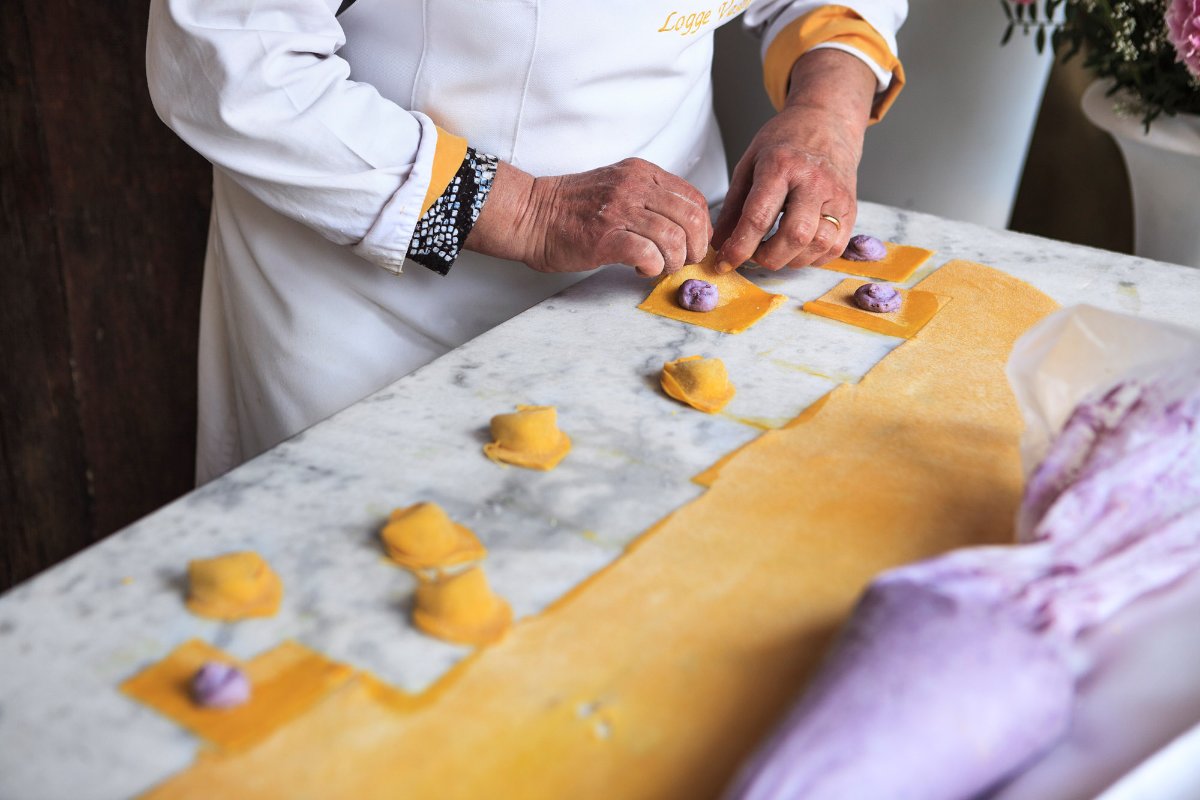 The original recipe for this cake dates to the 1800s when a noted Pratese baker received it as a gift from two nuns from Mantova as a gesture of gratitude for having provided them with hospitality. Since then this simple, but delicious, cake has become a Pratese specialty.

Ingredients
250 gr. Flour, sifted
200 gr. Unsalted butter, melted
200 gr. Sugar
4 egg yolks
2 whole eggs
(1 bag vanilla powder (vanillina), zest of one orange)
80 gr. Blanched almonds, chopped well
20 gr. Pine nuts, chopped well
Icing Sugar

Preparation
Separate the two whole eggs. Beat the egg whites. Add the egg yolks one at a time, beating to combine. Add sugar and mix well then add the flour, butter and—if you like—vanilla and orange zest a bit at a time, alternating between dry and wet ingredients. Butter a 24cm pan and "flour" it with icing sugar, chopped almonds and pine nuts and a little flour. Pour the batter over the nuts and place in an oven pre-heated to 160°C for a slow baking. Sprinkle it with icing sugar when it comes out of the oven and leave it to cool.
You might also be interested in
Valle del Bisenzio
The Prato area lies between the ridges of the Calvana mountains and the forests on the nearby Apennines. This territory is home to ancient culture and traditions, dotted with villages that were founded as rural Roman settlements. ...
Scopri Valle del Bisenziokeyboard_backspace