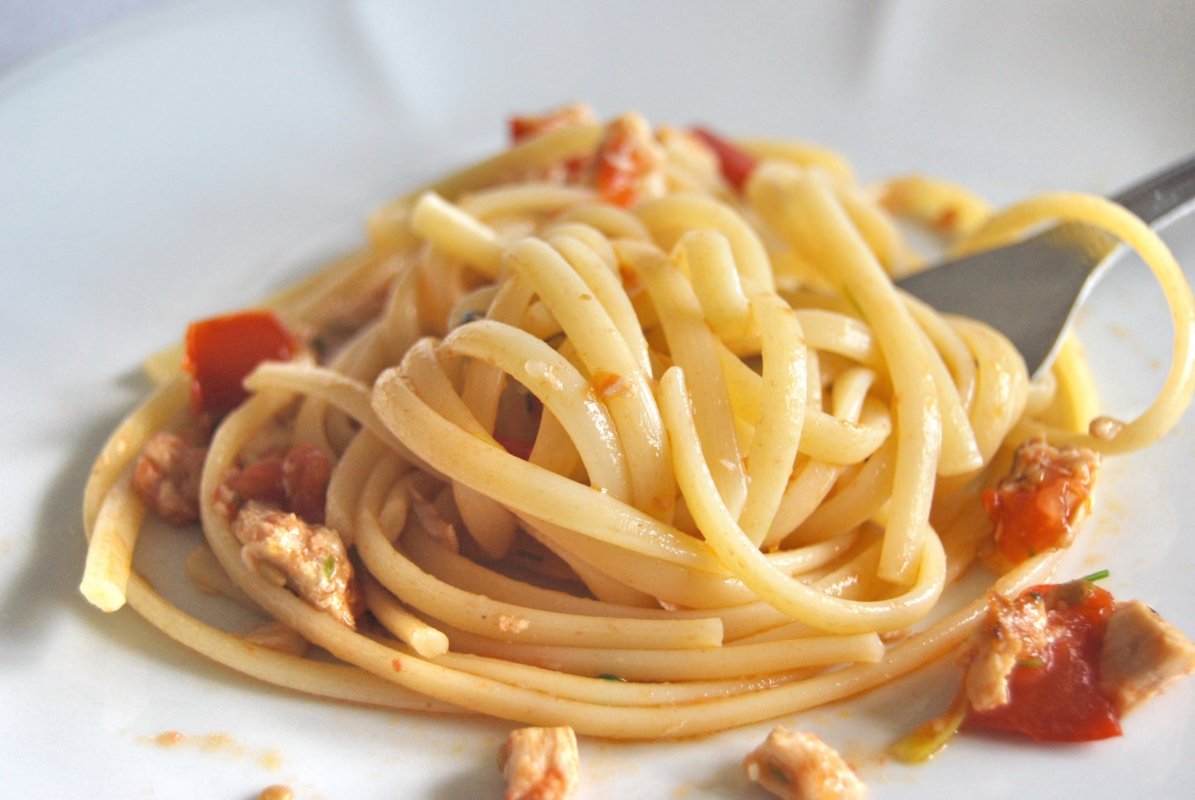 Photo ©Elvira - Ciboulette
First courses
Spaghetti alla trabaccolara Recipe
Spaghetti alla trabaccolara is an old recipe which only very recently has entered the restaurants' in Viareggio menus. 'Trabacco" was the name of the boats of the fishermen that came from San Benedetto del Tronto who came to live and fish in Versilia from the 1920's to the 1930's. It was a sauce prepared on board, perfect yet simple. Today it is found in all the trattorias around the port of Viareggio (and around the province of Lucca) and the central market in Piazza Cavour.
hake
rock fish
gurnard
mullet
1 bunch of parsley
1 clove garlic
4 tbs olive oil
1 tomato
1/3 of a glass of dry white wine
salt& pepper
Fillet the fishes
Pour 4 tablespoons of olive oil into a pan and add the chopped onion, a clove of garlic, a fresh tomato cut into cubes.
Once your sauce begins to dry add the white wine and after it has evaporated the fish fillets. Season to taste. Cook for ten minutes.
Cook the spaghetti in salted boiling water. Drain just before it is ready. Add to the fish sauce and stir well. Finish cooking your spaghetti with your sauce.
You might also be interested in