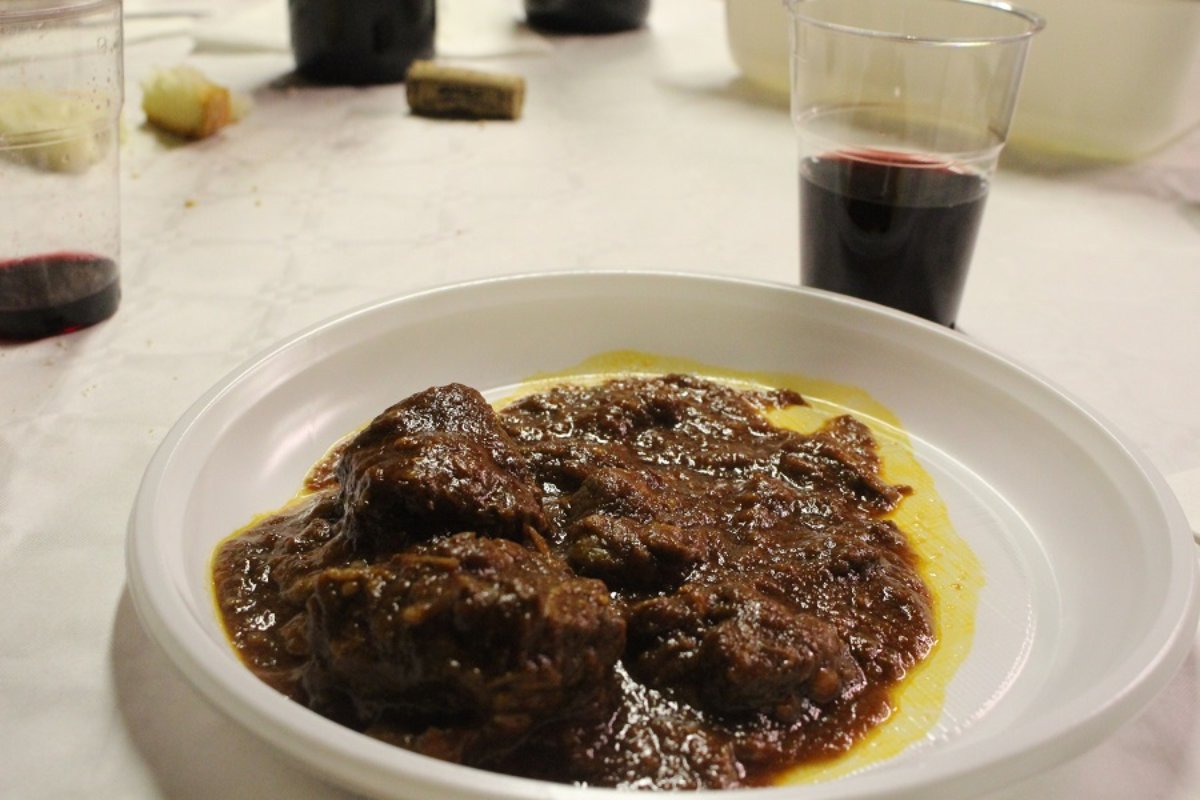 Main courses
Brunelleschi's Peposo beef stew
The dome of Florence Cathedral is the largest brickwork dome ever built in Europe since Roman times. It took 16 years to build, approximately 8,000,000 bricks, dozens of workers and one great master: Filippo Brunelleschi.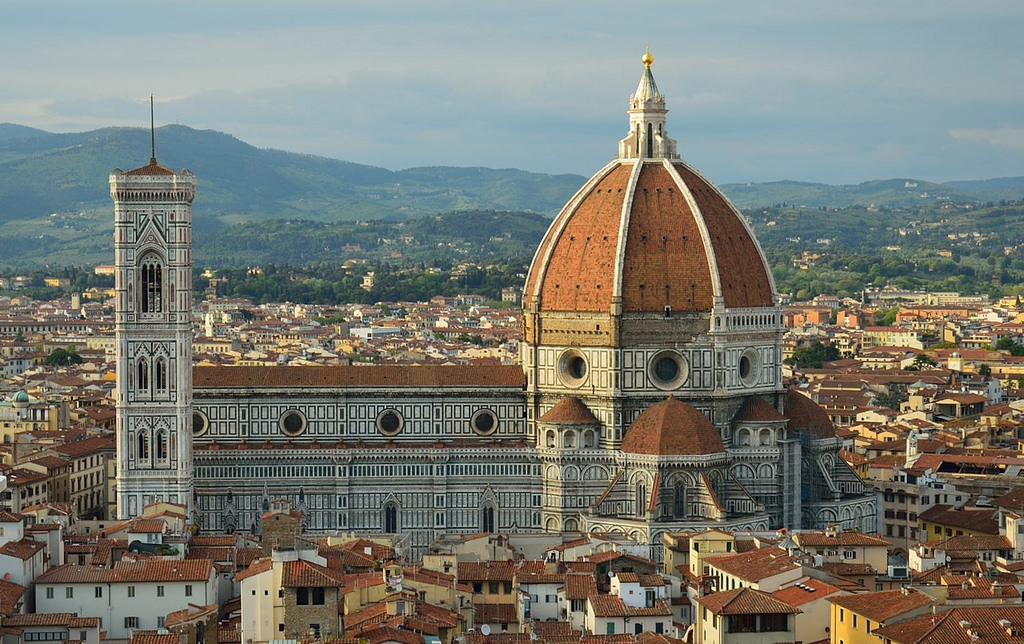 Although the exact methodology used by Brunelleschi to erect the cupola remains a mystery, we are certain that only the best materials were used, such as the Carrara marble and the Terracotta tiles from the Impruneta (in the Chianti area) 10 km from Florence.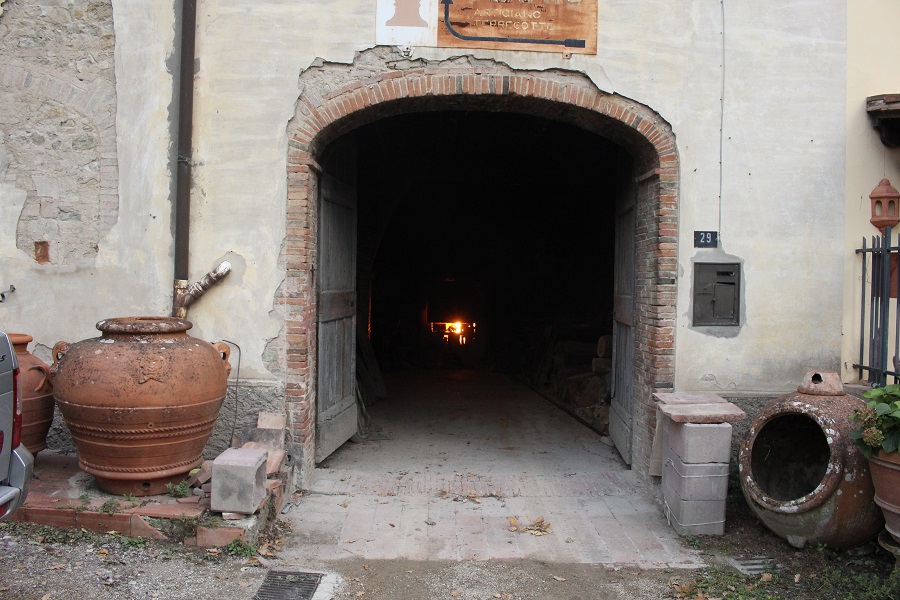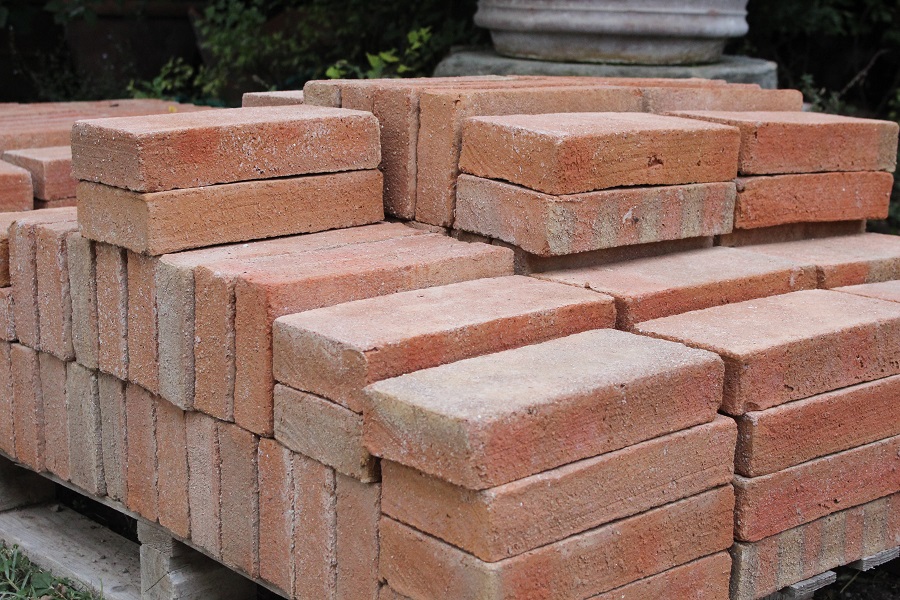 With no time to lose and with so many tiles to fire up, labourers at Impruneta's furnace worked morning to night. Some of them had been in charge of preparing lunch and since they had only a few coins to buy ingredients, they thought about cooking secondary meat cuts that were chopped into chunks with red wine and pepper corns in terracotta pots. The meat cooked slowly (until become tender) near the big oven. They say that Brunelleschi tried this stew and was impressed by its taste.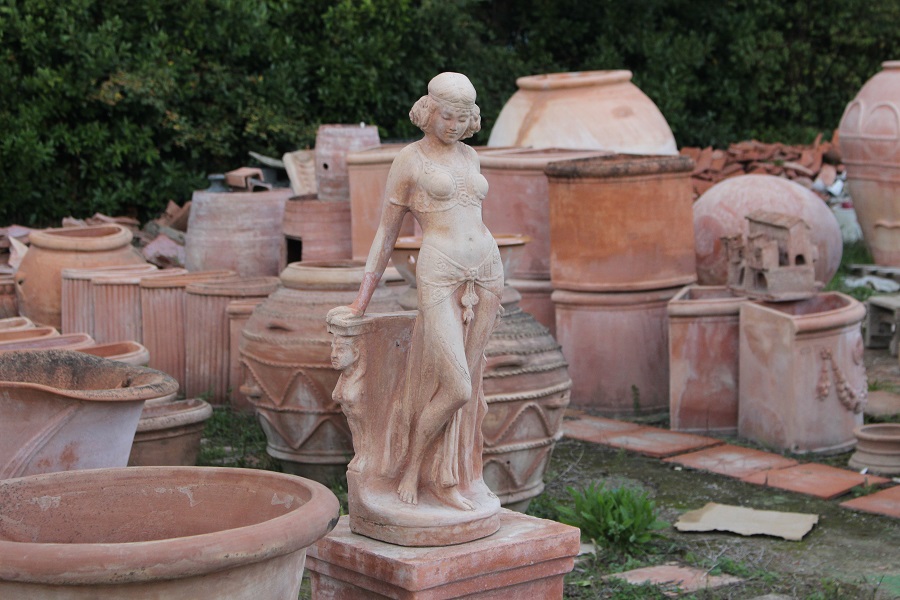 Meanwhile in Florence, the construction of the Cathedral's dome continued, although slowly.To save time Brunelleschi organised a canteen on the scaffolding. It is also said that often the menu of the day was the famous peppery beef stew accompanied with slices of Tuscan unsalted bread. A power lunch!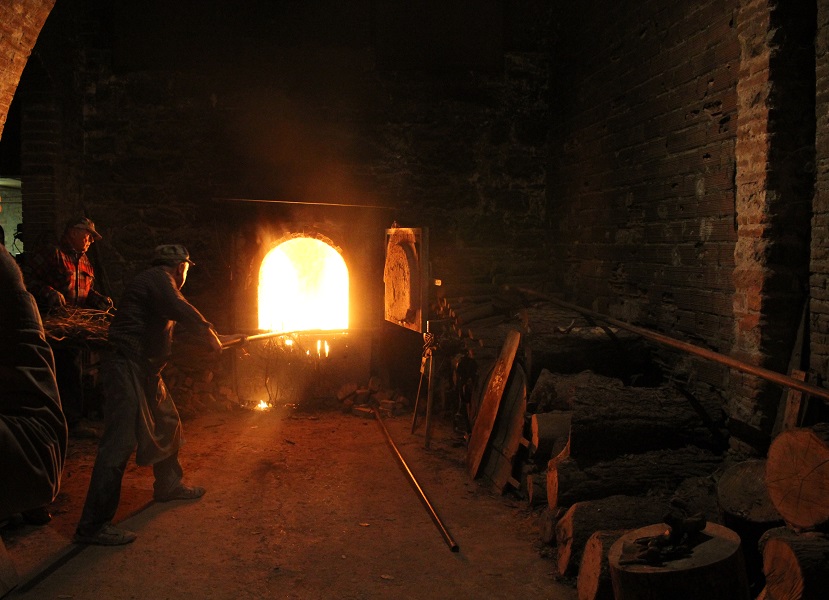 To learn a bit more about this specialty, we travelled to Impruneta to visit one of its historical furnaces. During the grape festival in September, the town holds a culinary competition among its four districts for the title of the best peposo beef stew of the year. The County Town has even written a regulation, containing the strict ingredients and methods for preparing the dish. According to the "disciplinare," to be commercialised as Peposo dell'Impruneta it must be made only with beef, wine, pepper, salt and optionally garlic. It is not allowed to use tomato among the ingredients.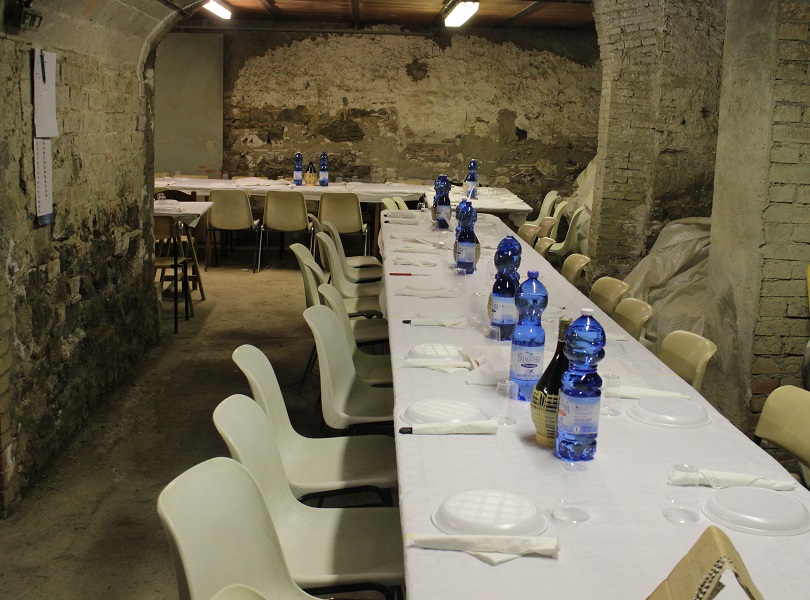 Every time Mario Mariani turns on the fire in his furnace, it's time for a big feast. Friends and family gather around a table to enjoy a dish of peposo beef stew. Mario says that pepper was needed to cover the taste of meat that probably was not fresh. You know, "they didn't have fridges."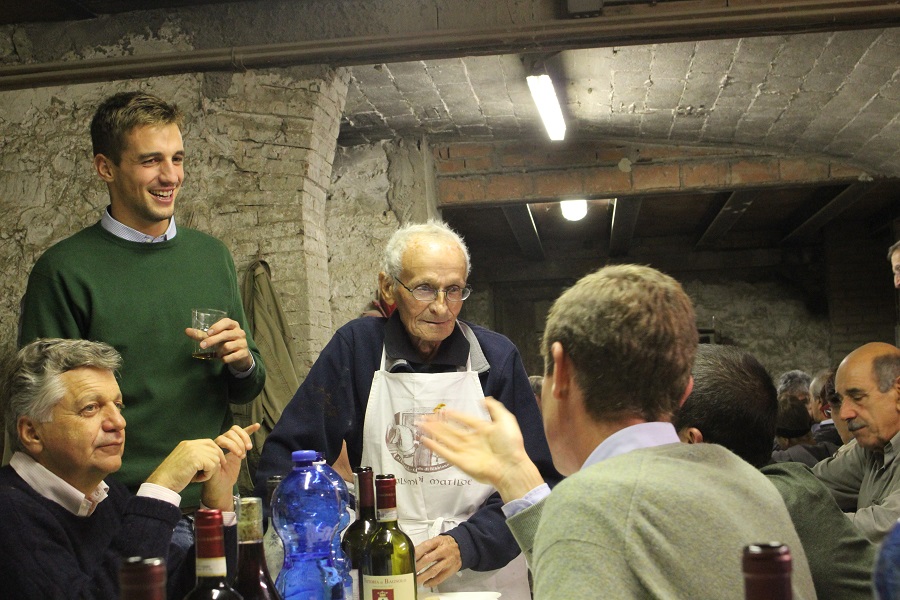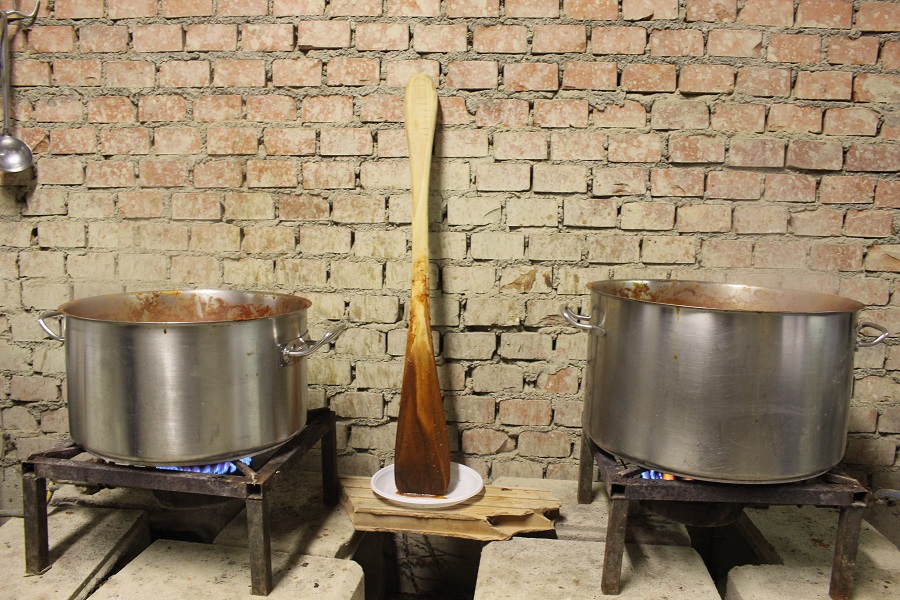 During the very special dinner at Mariani's furnace we met Renato Giani, an 86-year-old retired construction worker, and a peposo historical chef. "Although the official recipe doesn't contain tomatoes, I prefer to use it in my stew. Brunelleschi could not add it because it had not yet arrived from the Americas. But it has been here more than 500 years, and with tomatoes, the result is superb."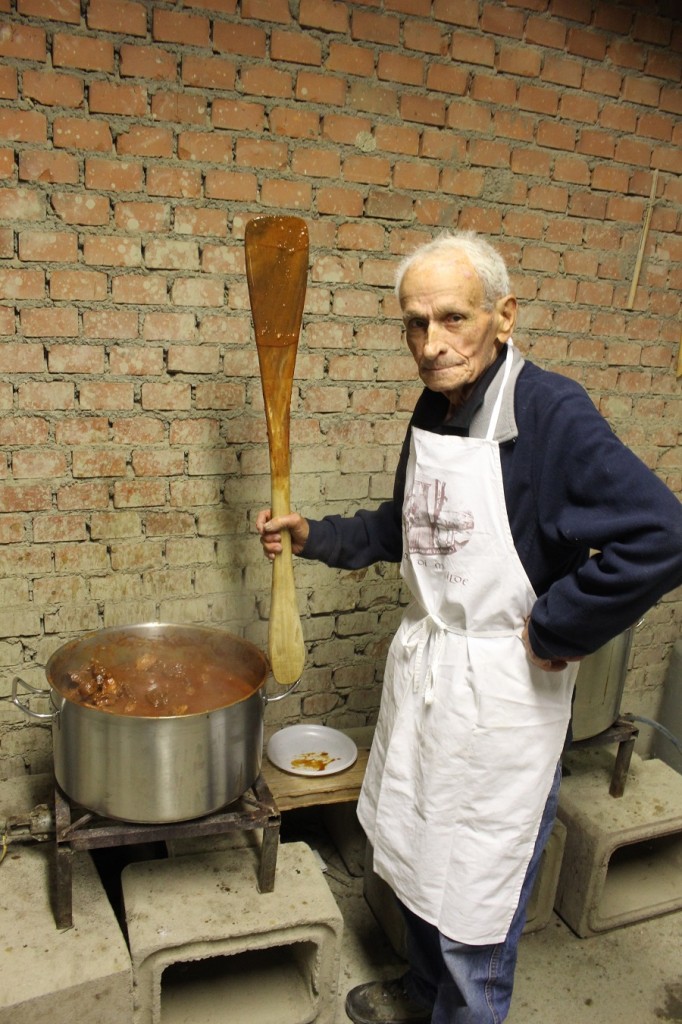 Here is Renato's hereditary peposo beef stew: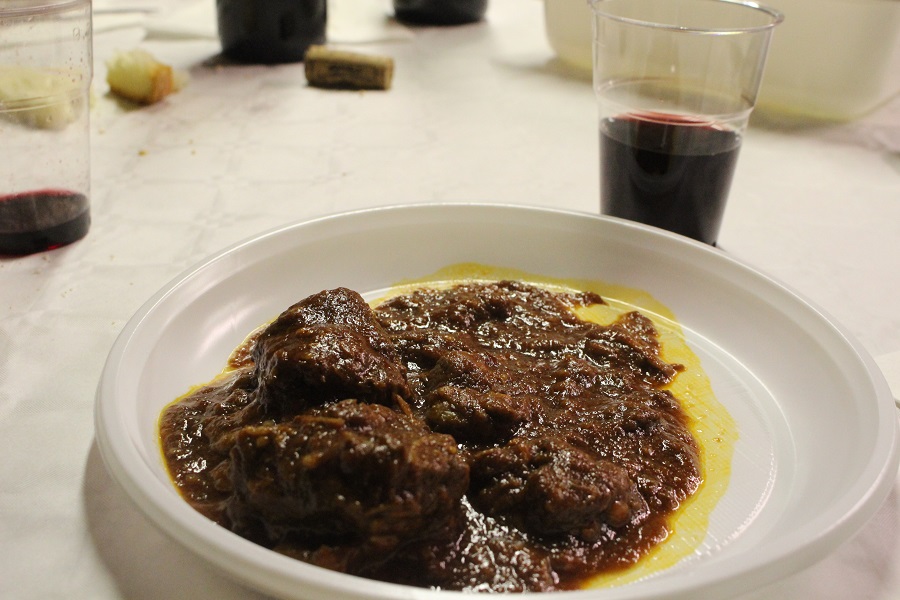 1 kg of meat (for stew) cut in big chunks
1 head of garlic
200 g of concentrated tomato paste
100 ml water
500 ml of Chianti Classico wine
5 g of pepper
salt to taste
200 g veal fat
Peel the garlic, then dice in mixer
In a big pot, combine the chopped garlic and the other ingredients
Mix with a wooden spoon, cover, and then cook over low heat (stirring occasionally) for at least 3 hours until the meat becomes tender
You might also be interested in