The ancient Leopoldine Road by bike
A breathtaking trail in the heart of the Maremma
This exquisite itinerary will take cyclists along the ancient Leopoldine road, one of the Maremma's loveliest trails. We recommend you take the detour toward Casal di Pari, a small, distinctive hamlet. Cycle with caution along the S.P. 64 near Paganico as the road has quite a bit of traffic.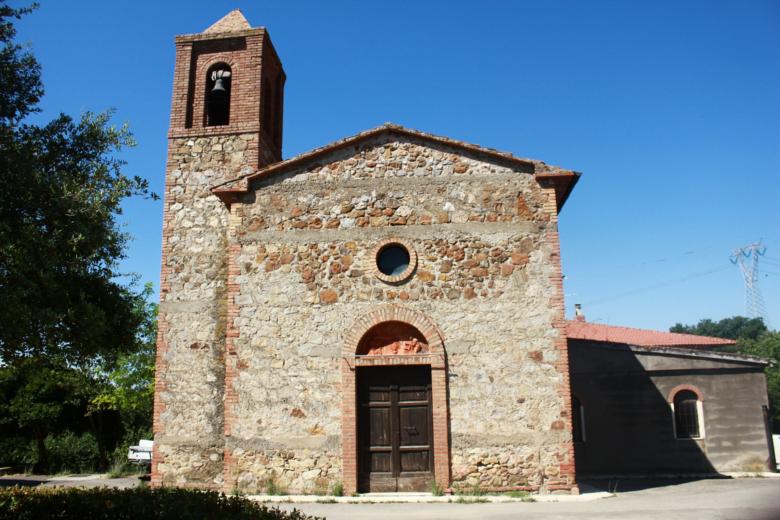 Start off in Paganico's Piazza della Vittoria, heading toward Cassero Senese, a fortified medieval fortress. From here, you will reach the S.P. 64, which runs toward Monte Amiata - Arcidosso - Castel del Piano. There is a fair amount of traffic on the road, but after approximately 2.8 km you turn left off the S.P. 64 toward Monte Antico, passing under the railway bridge. Travelling a further 1 km, you will come to a crossroads: do not take the road on your right, which leads to Monte Antico, but instead continue toward Casenovole - Casal di Pari. Expect a slight uphill trek for 1 km, followed by an increase in slope. After a hilly segment, you reach the Capannelle estate, which was once an old post office, conveniently placed right next to the road. After another 3.5 km, you reach the most challenging part of the itinerary, especially with a particularly acute final 600-meter climb. This is followed by a steep descent toward the hamlet of Fercole.
Second Stage
Exploring Casale di Pari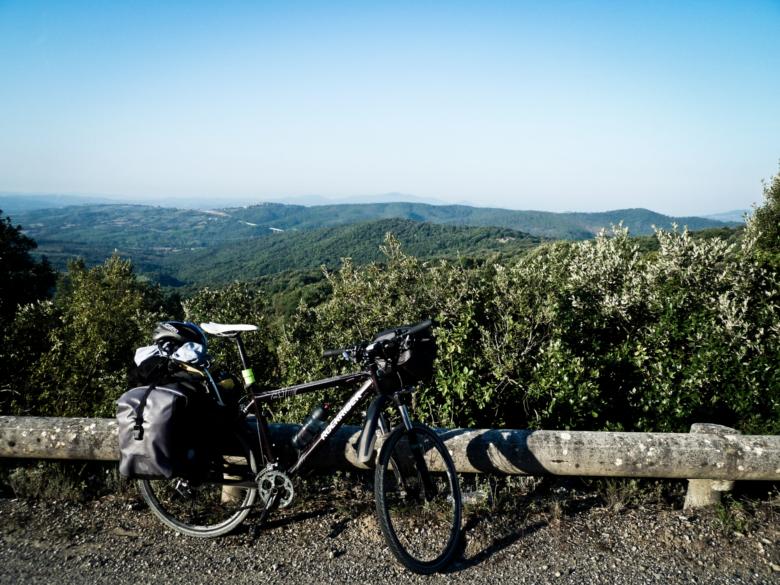 From Fercole, the route continues toward the right along the magnificent Leopoldine road, but we recommend a quick detour to Casal Pari, which takes you about 1.5 km from here, mostly uphill. Once back in Fercole, take the S.P. 140 toward Casenovole. It initially runs downhill before reaching the rural block of houses at Poggio La Pila (18 km).
From here, you will enjoy a lovely downhill ride amidst cypress trees, oaks and evergreens. After 1.2 km, you find the scenic avenue of cypresses that will lead you to the castle of Casenovole (19.2). Continue going downhill, amidst olive trees, until you reach a fork in the road. Stay on the main asphalted road going toward Monte Antico and Paganico. Cyclists will appreciate views of the surrounding hills which feature forests and cultivated land; they will also catch a glimpse of the beautiful Ombrone valley.
A short trek uphill will take you to a farmhouse called La Pievanella, before going downhill, toward Monte Antico (28 km). The road runs alongside the railway station. The path will be flat as you go along the Ombrone plain, but expect to pedal uphill to the junction, where you turn left off the S.P. 140 and head in the direction of Paganico. Upon reaching the railway bridge, turn right onto the S.P. 64. A final 2-km downhill path will take you into the hamlet of Paganico itself (38.4).
You might also be interested in