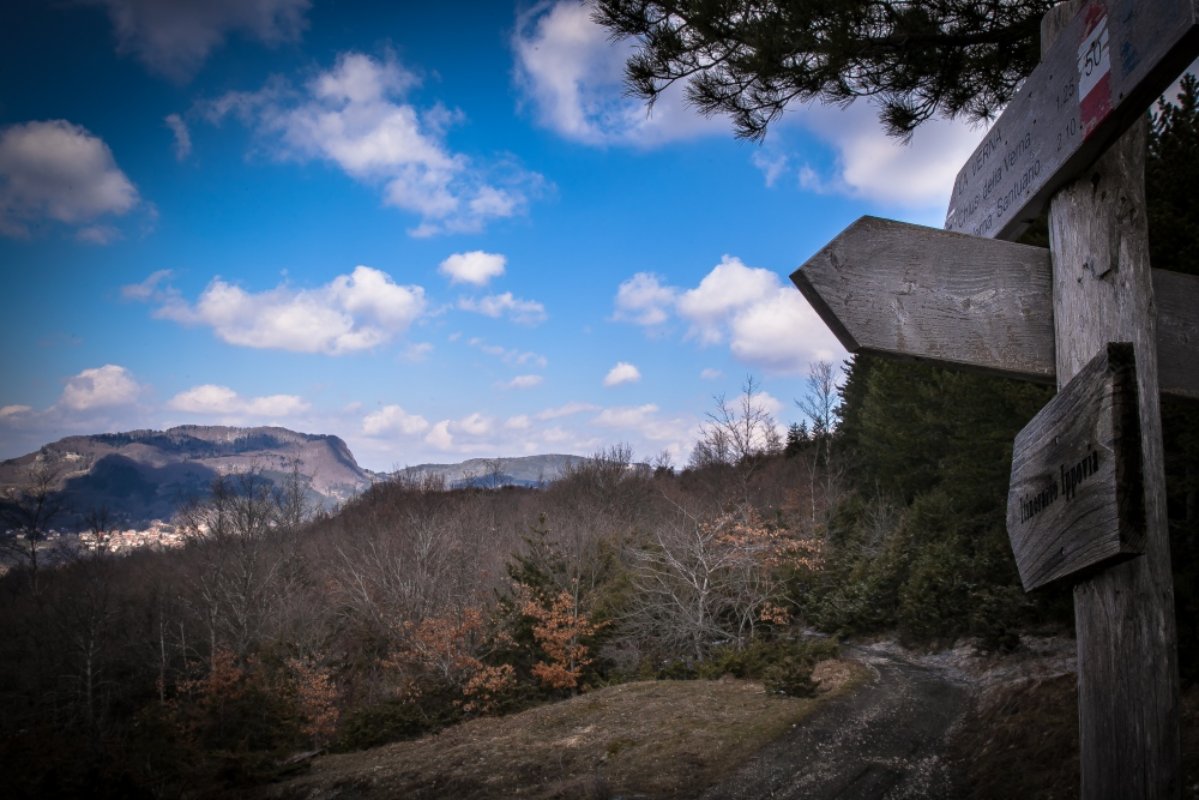 St. Francis in Valtiberina: from La Verna to Anghiari
Follow the yellow Tau sign in Valtiberina and discover the spiritual route of Saint Francis
The via Francigena is surely the most famous spiritual route that goes through Tuscany and Italy (from Rome to Cantebury), but it's not the only one. The area called the Valtiberina is host to another important spiritual trail named for Saint Francis, in an area that the saint is said to have walked through on his way to La Verna, where he received the stigmata.
The trails of San Francesco in Valtiberina are well marked with a yellow Tau, and can be taken on foot, by mountain bike, on a horse, and are appropriate for the whole family.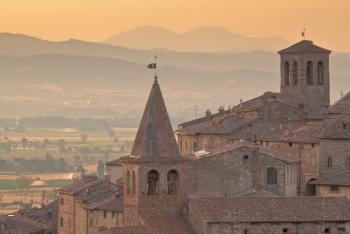 This itinerary in the Tuscan Valtiberina begins at the sanctuary of La Verna, in fact, which is surrounded by dense pine and beech forest which adds to the atmosphere. The friars at La Verna offer spiritual guidance to those who wish, as well as a restaurant and lodge.
The Eremo della Casella (Casella Hermitage) in the territory of Caprese Michelangelo is testimony to St. Francis's passing. The building is dated September 30, 1228, which commemorates the day that the Saint left this location. The complex is made up of a small church and hermitage.
Continuing along the path one comes across the Castello di Montauto, the historic castle of the Galbino family. In 1224, Count Alberto of this family donated a new robe to St. Francis, and conserved the old one as a relic that is now on display at La Verna. Not far from the castle is the Fountain of Saint Francis, where apparently the saint brought forth water from the earth.
The Franciscan convent called the Cenacolo di Montauto, also nearby, is further reinforcement of the proximity between the Galbino family and the saint. Inside is a fragment of the aforemented robe.
This trail ends at Anghiari, a town made famous for a battle that took place there, that was painted by Leonardo da Vinci (the painting, in Florence's Palazzo Vecchio, is long lost). Visit the Chisa della Croce, the church of the cross, at the end of the street called Corso Matteotti. This church is located on the spot on which Saint Francis, on his way back to Assisi from Verna, planted a wooden cross into the earth. Inside are paintings from the late 16th and 17th centuries.
Still today, the towns, woods and valleys that Francesco travelled through exude a particular feeling that helps one become one with nature, and to find that peace that the Saint encouraged.
More info (and kml file credit): valtiberinaintoscana.it
You might also be interested in