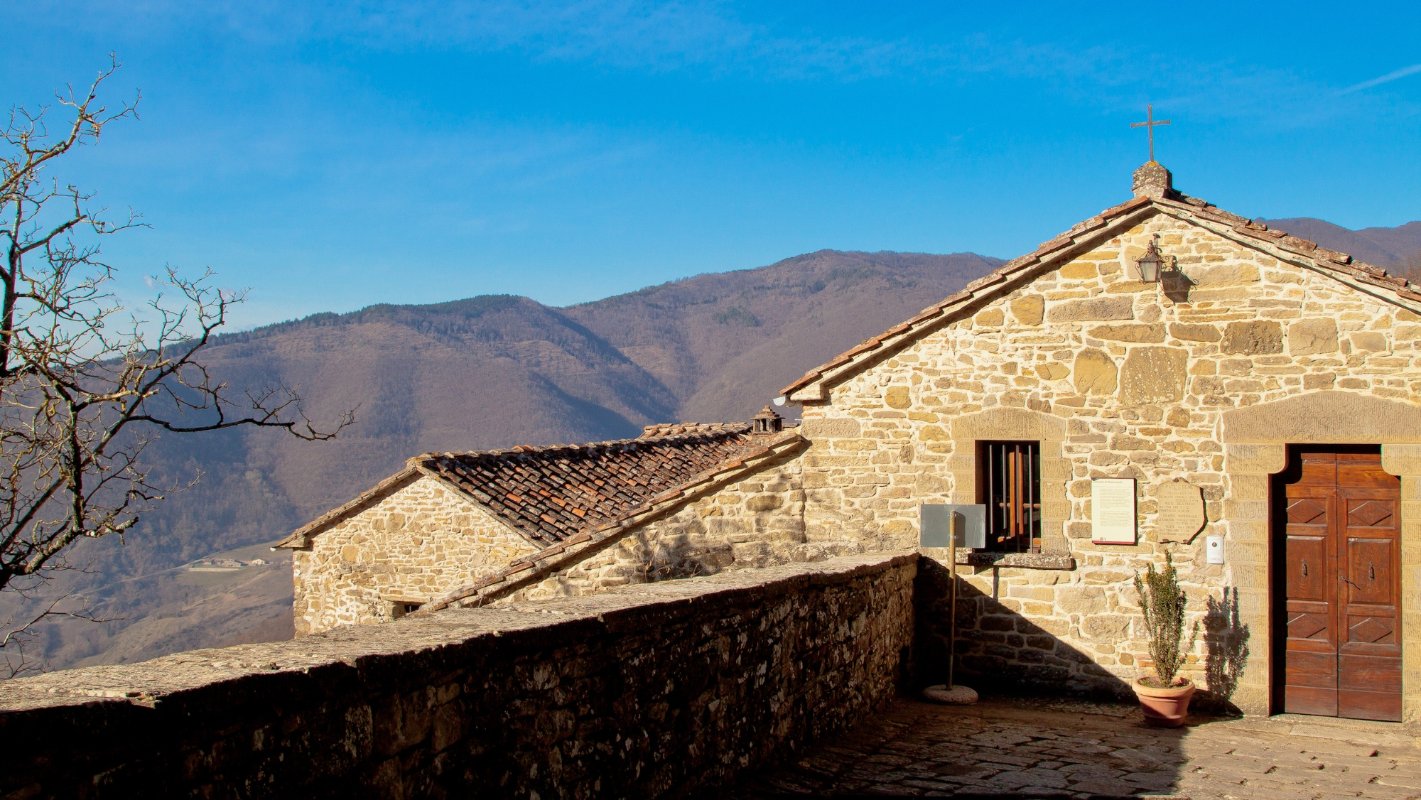 Along the path of faith between the Sanctuary of La Verna and Sansepolcro
In the footsteps of Saint Francis in Tuscany
You probably already know that Tuscany is crossed by the Via Francigena, the ancient pilgrim path running from Canterbury, in England, to Rome. What you may not know is that there are many other pilgrimage routes that pass through our region.
With this article, we'd like to introduce you to the Cammino di Francesco, or the Way of Saint Francis, an itinerary that links together the places associated with the life and teachings of St. Francis. Extending for more than 350 kilometres through the Northern and Central Apennine mountains, the Cammino stretches across the Italian regions of Tuscany, Umbria and Lazio and can be explored both on foot and by bike.
More specifically, the Cammino is divided into northern and southern routes, composed respectively of 8 and 10 legs. Its centre of gravity and final destination is in Assisi, the Umbria town where the Saint was buried back in the thirteenth century. While the northern route kicks off in La Verna, Tuscany, and heads south to Assisi, the southern one starts from a sanctuary in the area of Rieti, in the Lazio region, and then heads north to reach the Umbrian town.
You might also be interested in
&
Francigena and Historical Hikes