From Monticiano to San Galgano by bike
A family bike ride in the Val di Merse
Follow this itinerary that crosses the Val di Merse, traveling from Monticiano to San Galgano, home to the sword in the rock. An easy bike ride for the whole family.



First stop
Exploring the Merse valley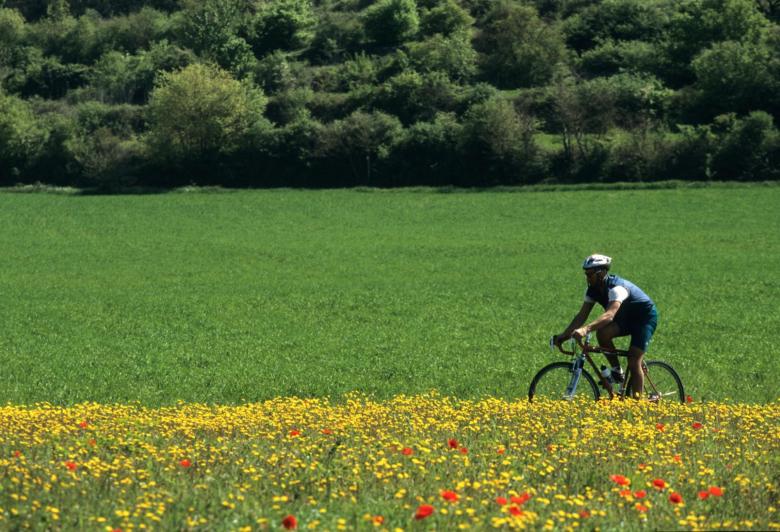 Set off from Piazza Sant'Agostino, the centre of modern-day Monticiano. The itinerary follows via Senese-Aretina in the direction of Siena. You descend as far as the bridge over the river Merse, then carry straight on along the plain for about 3 km until the crossroads at Pian di Feccia (7 km), where you bend to the left towards Chiusdino - Montieri.

Having passed through the small village of Frassini, near to the sign indicating the end of the village, a steep part begins, about 200 m, at the end of which you veer to the left, following the signs for the motocross track - Casette.

This recently asphalted section of road offers spectacular views over Chiusdino and the woods of the Upper Val di Merse, reaching a T-junction with the SP 441 "Massetana", where you turn right.



Second Stop
San Galgano Abbey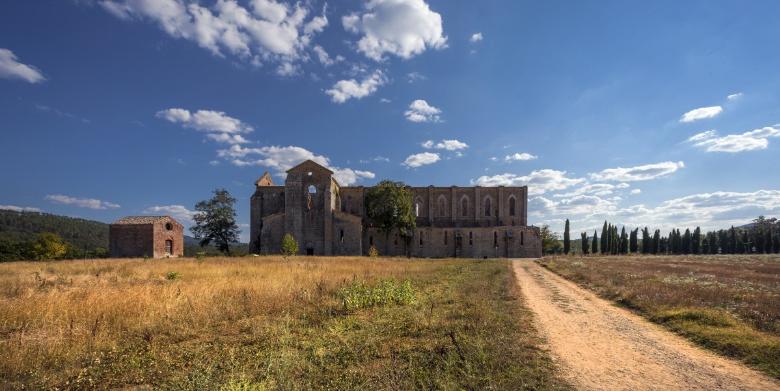 Pedal uphill for a bit to reach San Galgano abbey and Montesiepi hermitage, famous for the sword in the rock.

The itinerary continues following the footpath for 100 m, which leads from the abbey to the hermitage, then turns off near a lovely vineyard on the right, following the signs for Monticiano (Pro loco). The trail descends to the ford of the river Merse, which you cross on foot using a wooden plank (take care).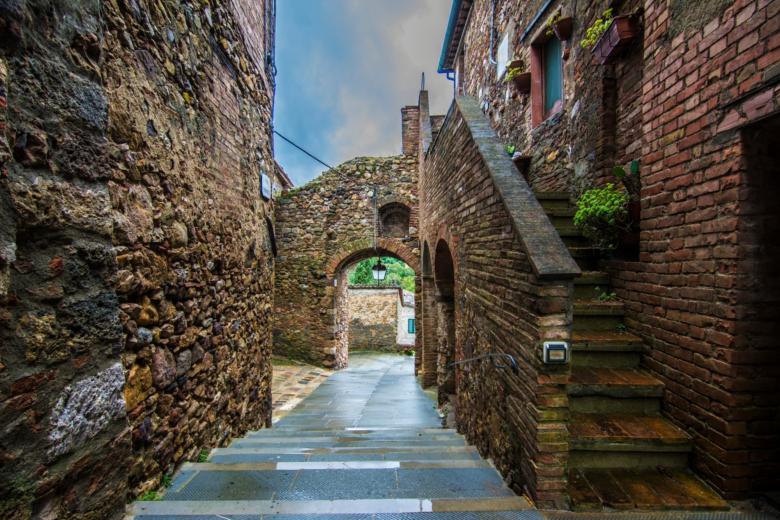 If the river isn't crossable, head back along the SP 441, continue towards Siena and after 2 km, at the T-junction with the SP 73/bis head towards Monticiano, which is about 4 km from the junction. If you're able to use the plank, climb for 2.5 km as far as Monticiano, following the pro loco signs.

This section of road is a little uneven and fairly steep in places.
You might also be interested in