Fiesole and Florence: from the countryside to the city centre
Cycling beside the River Arno
Over hills covered with olive trees as far as the eye can see, this route takes the cycle paths along both banks of the River Arno.
first stage
Fiesole and Montecereri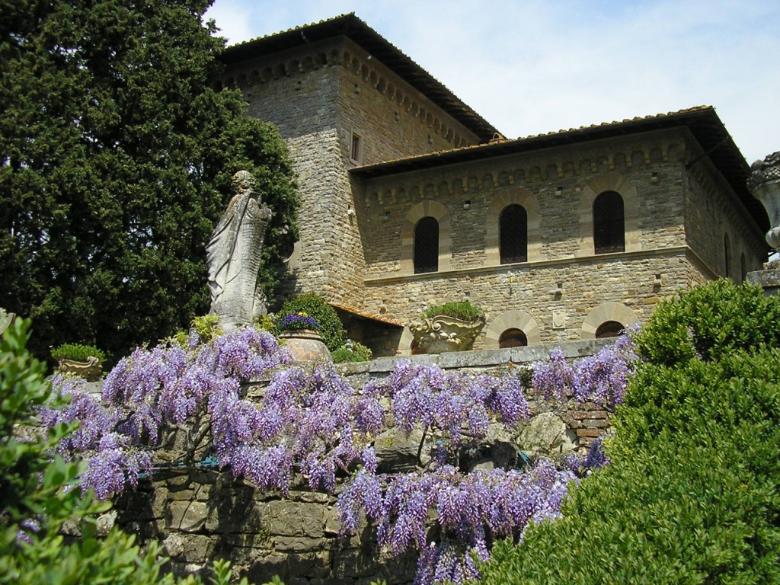 From Piazza Mino head towards Olmo for approximately 3 km, passing through Fiesole and leaving it behind. Having reached the open countryside, take a right turn and follow signs for Compiobbi. After a short uphill climb, through cypress and olive trees, you begin your ride to Florence.

Montececeri is famous for the extraction of pietra serena and for having hosted Leonardo Da Vinci when he tried to launch the first person into flight. Keep Montececeri and the views over the city to your right, as you pass first Villa Peyron, then Bosco di Fontelucente, then Castel di Poggio.
Second stage
Among the olive groves of Compiobbi and il Girone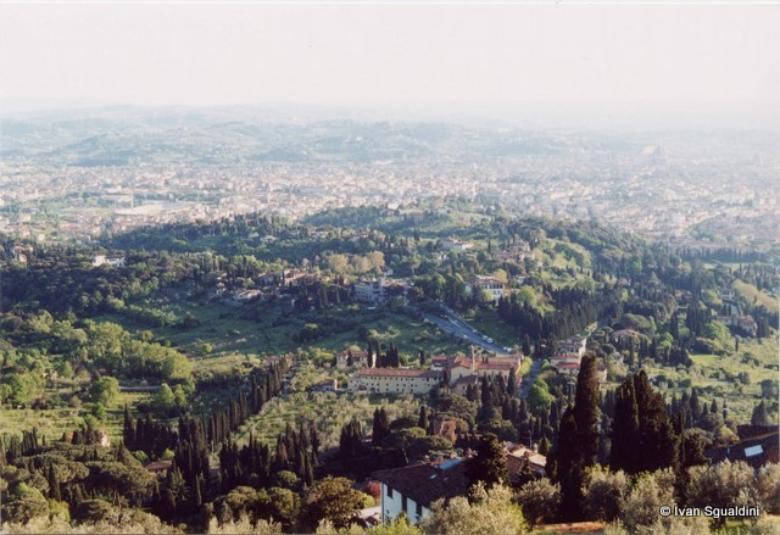 At the subsequent junctions continue to follow the signs to Compiobbi. At the third junction, proceed just a few meters before leaving the main road Via della Selva and turning right onto the narrow Via di Bagazzano. Flat at the beginning, the route then slopes sharply downhill, affording you glimpses of Florence among the olive trees. Ignore the side roads, and instead follow a hairpin bend to the left, near a tabernacle. Two junctions follow: first turn right onto Via Montegirone, and then immediately turn left onto Via di Terenzano. You will ride past the little church of San Martino and through its quiet surroundings.
At the next junction, turn left along Via della Rosa, initially going slightly uphill and past a few farmhouses. As soon as the road starts heading downhill, turn right along Via dei Bassi and carry on until you reach the valley. You will find hilly San Jacopo al Girone lined with cypress and olive trees.
third stage
Along the Arno to Florence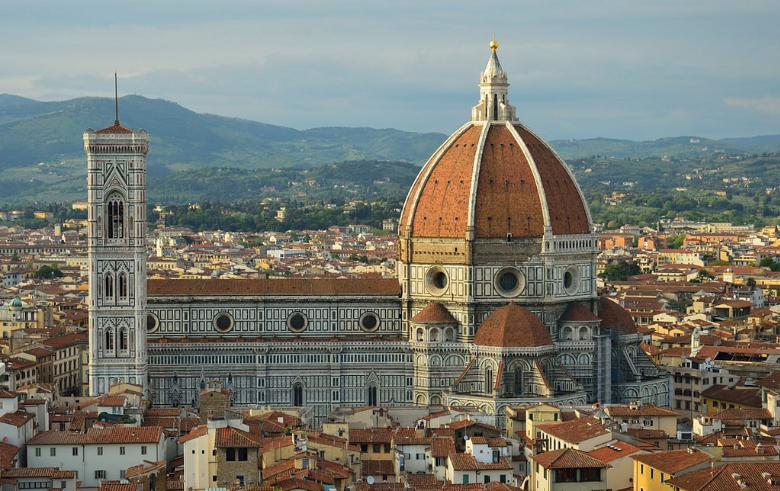 Now turn right onto Via San Jacopo al Girone, which runs parallel to the railway. Turn left and pass under a bridge. At the traffic lights at the junction of Via Aretina, cross to the other side of the road, leaving the modern Girone church on your left. In the middle of the town, carry on along Via dell'Arno, then along Via delle Gualchiere. Turn left after a few meters and take the cycle path.
With the magnificent city centre of Florence and the cupola of the Cathedral in plain sight, it will be easy, not to say memorable, to reach them by either of the paths along the banks of the Arno.
This itinerary was created by Giovanni Crescioli/FiesoleBike.it on the occasion of the 2013 UCI Road World Championships, which took place in Florence and surroundings.
You might also be interested in