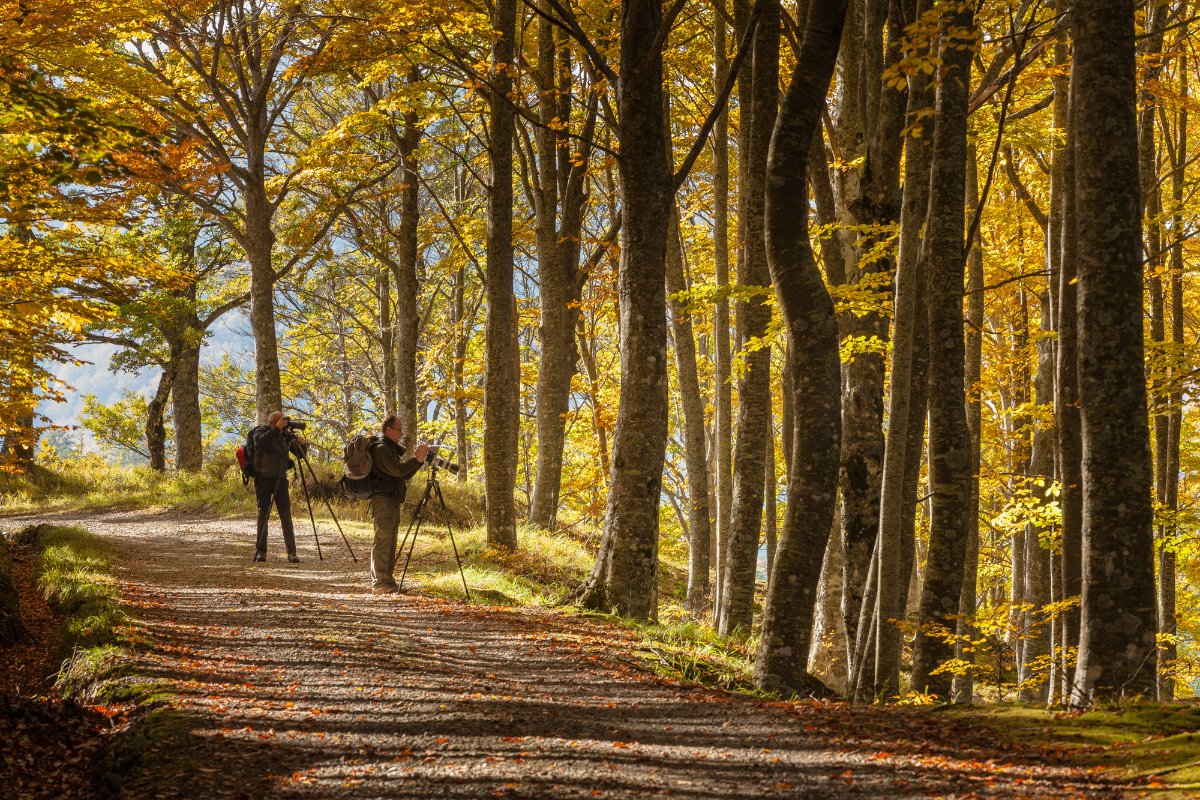 Cycling from Viareggio to Torre del Lago Puccini
Combine the seaside and culture
Point of departure
: Viareggio (Lucca)
Point of arrival
: Belvedere G.Puccini, Lago di Massaciuccoli
Distance
: 20 km
Difficulty
: easy 
Road surface
: asphalt
Though the following is a simple trip from
Viareggio
to
Torre del Lago Puccini
, it offers a wide variety of scenery. The trail begins at any point on the
Fausto Coppi
bike trail that runs along the Viareggio boardwalk. You will take it in the southern direction heading towards the port.
The bike path ends at the
Burlamacca canal
and here on the left you will follow Via R. Pilo until you reach piazza Manzoni where you will go right and over the bridge to via Oberdan, a small part of the road that leads to the entrance to viale dei Tigli. This is also the entrance to the Macchia Lucchese (or the Pineta di Levante), a Mediterranean pine forest with cycle paths, campsites and the park of Villa Borbone, built by Maria Luisa di Borbone, Duchess of Lucca.
Once you have gone down viale dei Tigli, take the bike path to the right, located inside the small pinewood that runs parallel to viale Kennedy in the direction of the marina of Torre del Lago Puccini. At the end of the bike path, 300 metres before the marina roundabout, you will cross viale Kennedy and take the wide gravel path on the left side of the avenue in the direction of the Marina di Vecchiano.
A small wooden roundabout denotes the centre of Marina; here you can find information on the surrounding area, and looking northwards one can glimpse a splendid view of the surrounding greenery and amazing
Apuan Alps
. Taking the paved road in front the small roundabout you will be treated to views of a beautiful landscape boasting massive cultivated fields.
After a few kilometers of following the paved road south, you will arrive at the mouth of the
Serchio River
(Bocca di Serchio) where you'll find numerous fishing nets that together form an enchanting sight.
Going back towards the
Marina di Vecchiano,
you will continue the journey to Torre del Lago Puccini. Once on viale Kennedy, cross it on the right hand side and follow viale Europea in Marina del Torre del Lago Puccini until reaching the barrier that divides the Marina del Torre del Lago and the Marina di Levante di Viareggio sides of viale Europa (gravel road with potholes and rocks). There are numerous top restaurants one after the other along the viale; on the left are views of beautiful dunes that lead into the sea. Going back towards viale dei Tigli, which you'll take at the first traffic light on the left, you'll continue down viale Marconi, crossing through the centre of the town of Torre del Lago before taking viale G. Puccini to the Belvedere (look out point) over the
Massaciuccoli Lake
, which is the end of your itinerary. You can also visit the composer's Villa Mausoleo all year round.
You might also be interested in