Wine adventure: along the Etruscan coast
If you want to savour this land try these white and red wines and follow the "Strada del Vino e dell'Olio Costa degli Etruschi" 
From Livorno to Piombino going through the Elba Island you can find 150 km of Mediterranean vegetation alternated with lines of vineyards, pinewoods, olive groves and hayfields: a "spectacular combination of Tuscan countryside-meets-sea". Here you can enjoy amazing food, romantic sunsets and sip a glass of wine overlooking the sea.
The Etruscan coast is that part of Tuscany where the Italian wine revolution started and today you can find some of the best wines of the world. If you want to savour this land try these white and red wines and follow the "Strada del Vino e dell'Olio Costa degli Etruschi" (Etruscan Coast Wine and Olive Oil Road).
Terratico di Bibbona DOC wines
It's produced in the area near Collesalvetti, Rosignano Marittimo, Cecina, and Bibbona. The wines made here are based for the better part on the Sangiovese and Trebbiano grapes. Here extra virgin olive oil is the very soul of this land and the rural landscape is literally dappled with mills and olive groves.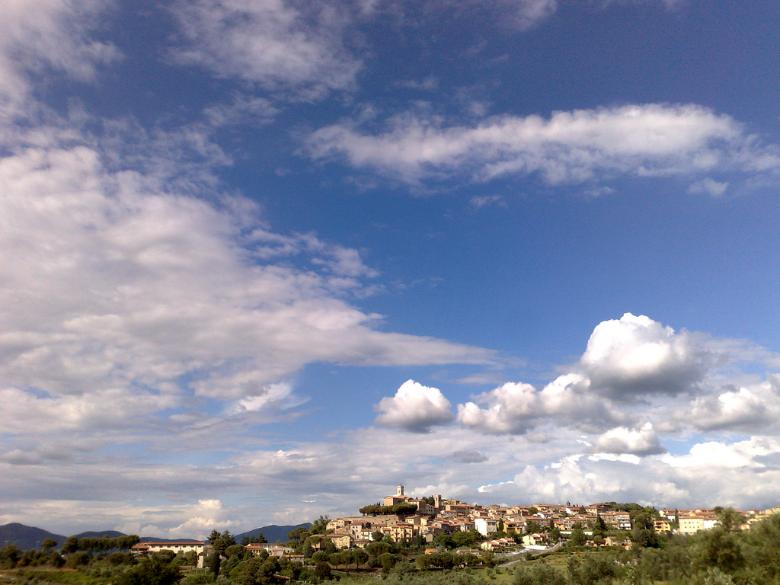 Along this part of the Etruscan coast you can find picturesque landscapes and beautiful scenic towns as Montescudaio, Guardistallo and Casale Marittimo. Vineyards here are truly blessed with an ideal micro-climate and superlative sunlight. The red wines are well structured with full body while the white wines are vigorous.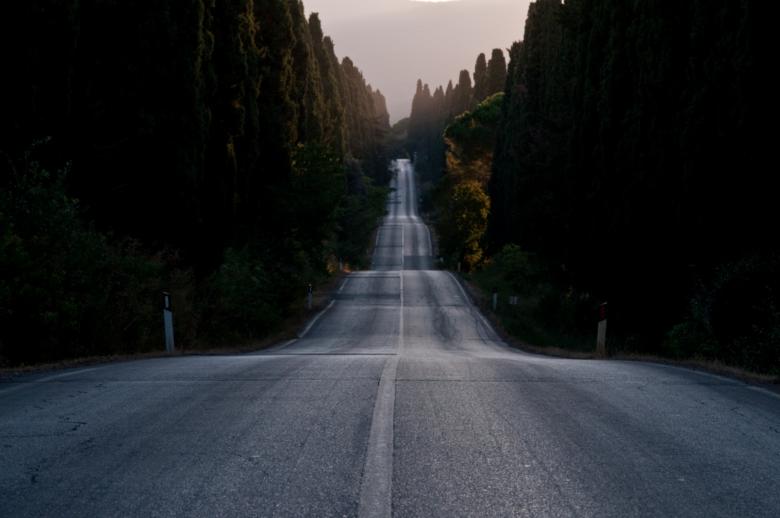 Arriving to Bolgheri you'll pass a number of restaurants offering a selection of local products as pecorino and cold cuts . Here you will find some wine shops with a wide selection of Bolgheri DOC labels but also the famous Super Tuscans wines. From Bolgheri you pass by the road lined with cypress trees declared a national monument and you arrive to SanGuido where the Sassicaia wine cellar and the Wine and Oil Road information office are located.
The itinerary takes us from Campiglia Marittima to Suvereto, the pulsing heart of the famous Val di Cornia and Suvereto DOCG wine. Heading inland we come across the Colline Metallifere which stretch from Sassetta to Monteverdi and approaching the sea the visitor finds the territory of Piombino.
Among the local specialties don't miss the Campigliese, a flaky pie from Campiglia Marittima which pairs very well with the local dessert wines, the wild boar, the local artichoke of Suvereto and the Palamita fish.
Aleatico passito DOCG wine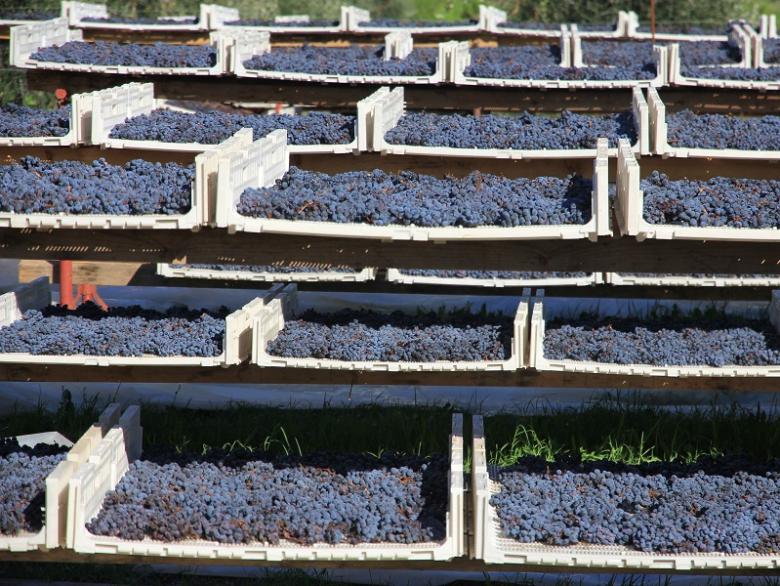 You might also be interested in