Time travel: visiting Florence's oldest pharmacy
Near the church of Santa Maria Novella, you'll find one of the world's oldest pharmacies: the Officina Profumo Farmaceutica Santa Maria Novella.
Its story begins after the arrival of the Dominican monks in Florence in 1221.They settled within the city walls to the northwest in Santa Maria delle Vigne (in Florence's countryside).
In the mid-fourteenth century, it was rebuilt and named Santa Maria Novella. The monks cultivated medicinal plants inside the cloister, using them to prepare ointments, balms and infusions to treat sick friars. Their extensively stocked infirmary was located between the garden and the chapel.
Their medicines became increasingly popular throughout all of Italy, and in 1600 they decided to open a shop inside the cloister.
Demand for the products continued to increase. The raw ingredients the monks used came from all over the world, so their offerings went beyond medicine: they could produce cosmetics and fragrances as well. In 1700, the old infirmary became an exclusive room for special guests (known as the "sala verde"), and in 1847 the chapel became the new shop room (or "sala vendite").
The Italian government's took over the church's assets in 1866, so the pharmacy then became a state-owned enterprise. Fortunately, it was transferred to Cesare Augusto Stefani, the nephew of the Officina's last monastic director. Stefani also worked in the pharmacy, which made it easy for the Dominican monks to effectively share their knowledge with the new management.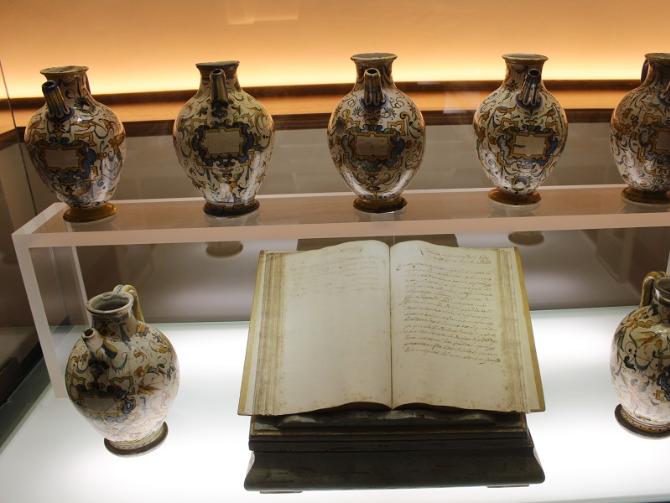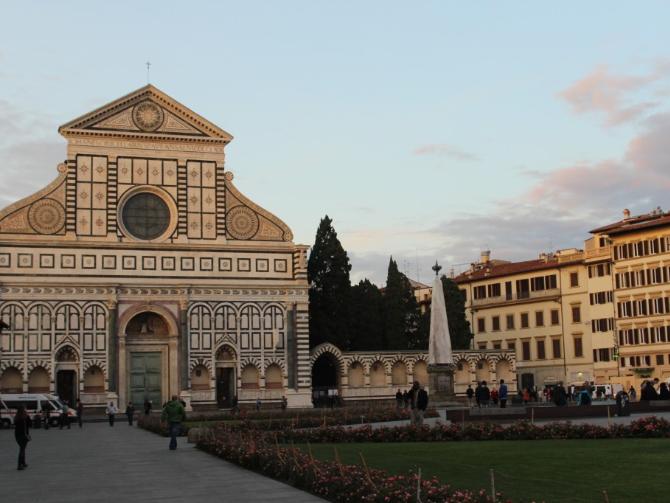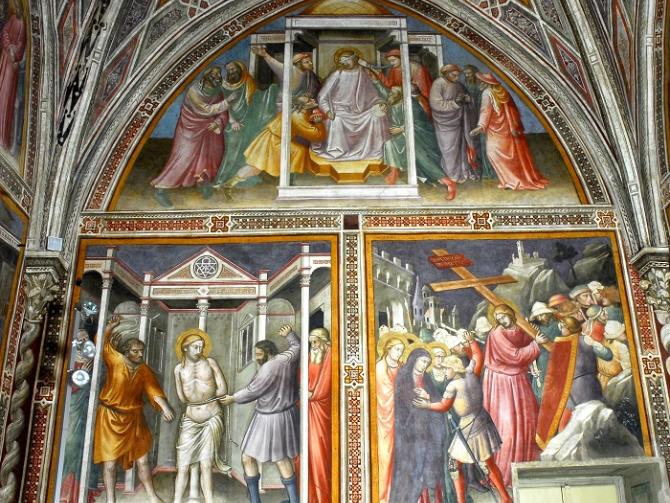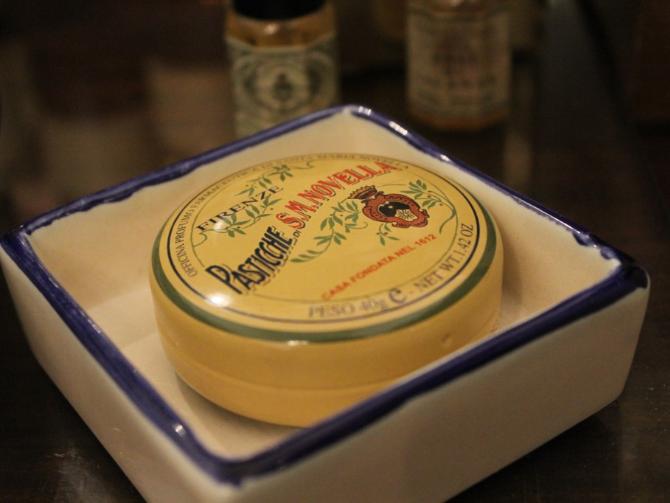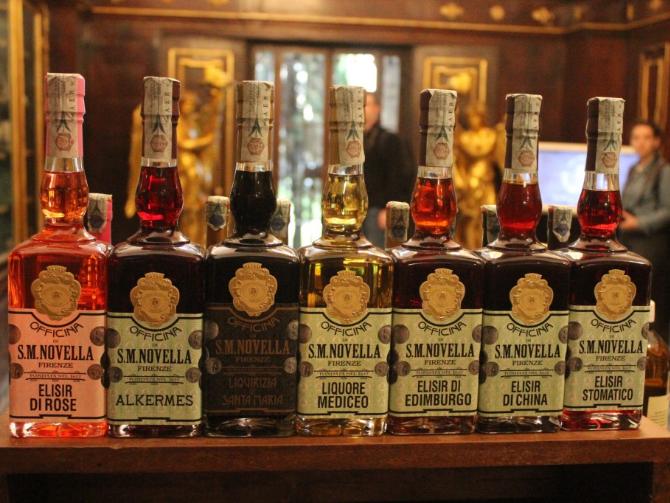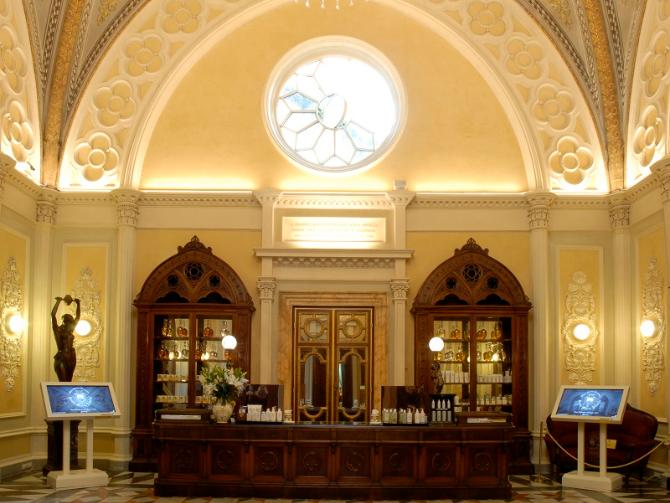 Today, the old pharmacy still uses all-natural raw ingredients and ancient artisanal procedures to create its trademark cosmetics, extracts, fragrances and liqueurs. All products are herb-based, and raw ingredients such as the balsamita, roses and irises all come from local producers. Today, the pharmacy offers over 800 products, some of which date back 400 years and boast very interesting stories.
Potpourri, for example, first came about in the middle of the XVII century. Today, it's still a mixture of the typical buds, leaves and flower petals found in the Florentine hills. The Alkermes liqueur dates back to the 15th century and the recipe used today is the same one that Fra' Cosimo Bucelli wrote in 1743.
The ingredients used haven't changed: alcoholic spice extracts, distilled rose water, distilled orange blossom water, sugar and kermes. Among the most popular products (and the most ancient) are the Acqua Santa Maria Novella and the Pasticche S.M Novella (candies), which are still made with balsamite (costmary). Balsamite is well-known for its digestive and calming properties.
This shop will soon become a tea room where you can sample delicacies of from another era. Additionally, a museum will soon open, displaying ancient objects, manuscripts and machinery from the old factory—something exciting to look forward to! In the meantime, you can explore the magnificent space, do some shopping (naturally) and discover the pharmacy's many treasures of historical and artistic value.
You might also be interested in