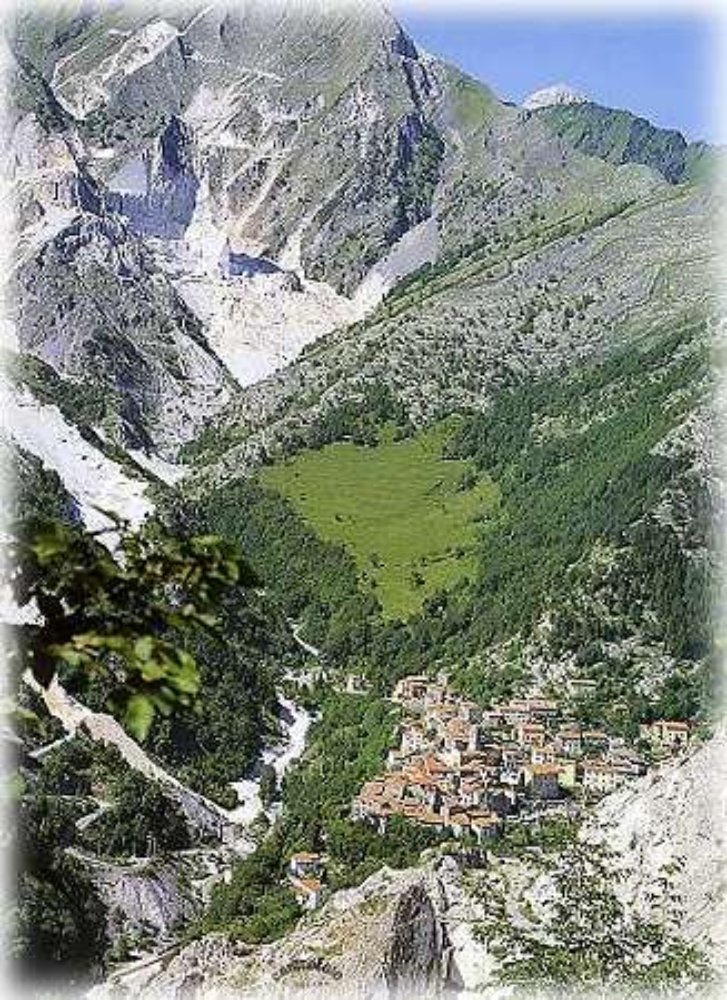 The World of Marble: A "white" walking itinerary
Take a leisurely stroll to explore the world of marble
From the city of Carrara, visitors can go on different itineraries by car to visit the quarries located in the towns of Colonnata and Fantiscritti.
There are many quarries that offer a wonderful experience for tourists and visitors alike. For safety reasons, admission to some quarries is not allowed, however it is possible to see the quarries from a series of panoramic viewpoints along the road. From Carrara, take the road to Bedizzano.
After Codena look to the left for a wonderful view of the Fantiscritti Valley. In Bedizzano's central square, don't forget to see the beautiful bas-relief from the 15th century and a marble fountain. On the south side of the square, there is the Saint Genesio Church.

After Bedizzano, you will cross a chestnut forest, after which are wonderful views of the quarries. When you arrive in Colonnata, go the central square to see the bell tower, built in stone and marble.
The parish church, dedicated to Saint Bartholomew, offers a wonderful collection of white marble works. When touring Massa and province, do not forget the lard! The Lardo di Colonnata is a world-famous local delicacy. It can be found in any local food shop.
You might also be interested in