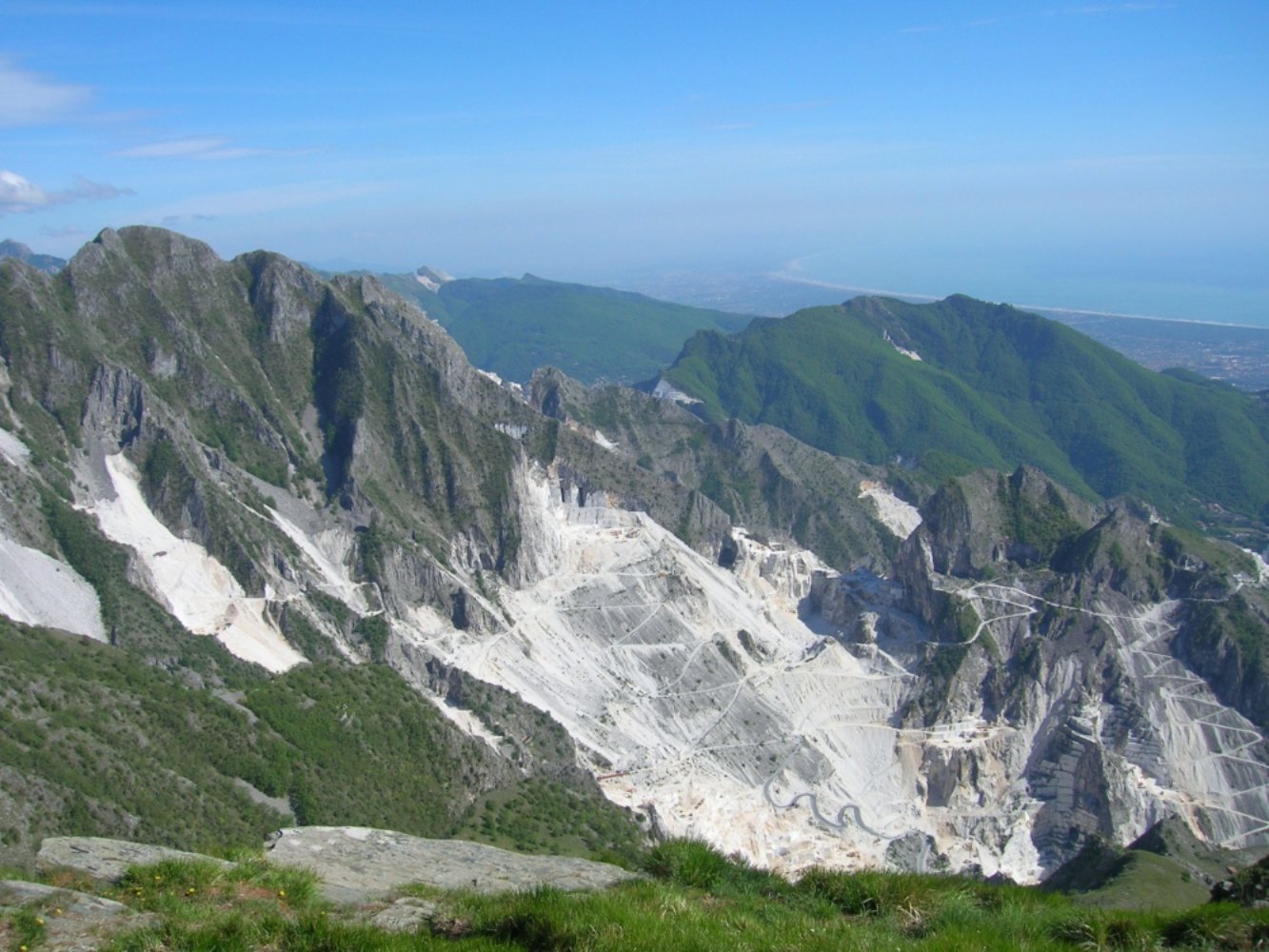 The white marble of great artists
Explore the 'white gold' of Massa and Carrara
While Massa is the seat of the province, Carrara is famous worldwide for its white pure marble, without veins. You will see it right away, if you will go to this city. Just look up to the mountains to see the Apuan Alps, from which for centuries the marble of this region has played a pivotal role in creating statues, monuments, palaces and cathedrals.

Ask a local resident where the Altissimo is, the mountain Michelangelo found the marble he used to carve his most famous creation, the David. This is where the block of marble used to make the David left for Florence. La Pieta in St. Peter's in Rome also came from here. This statue is revered worldwide and has been photographed by tourists from all over the world.

In addition to Michelangelo, in fact, Donatello, Bernini and Canova also went to the Altissimo in search of marble. Visits to the Altissimo are available, allowing visitors to get up close to this incredible material.

You might also be interested in