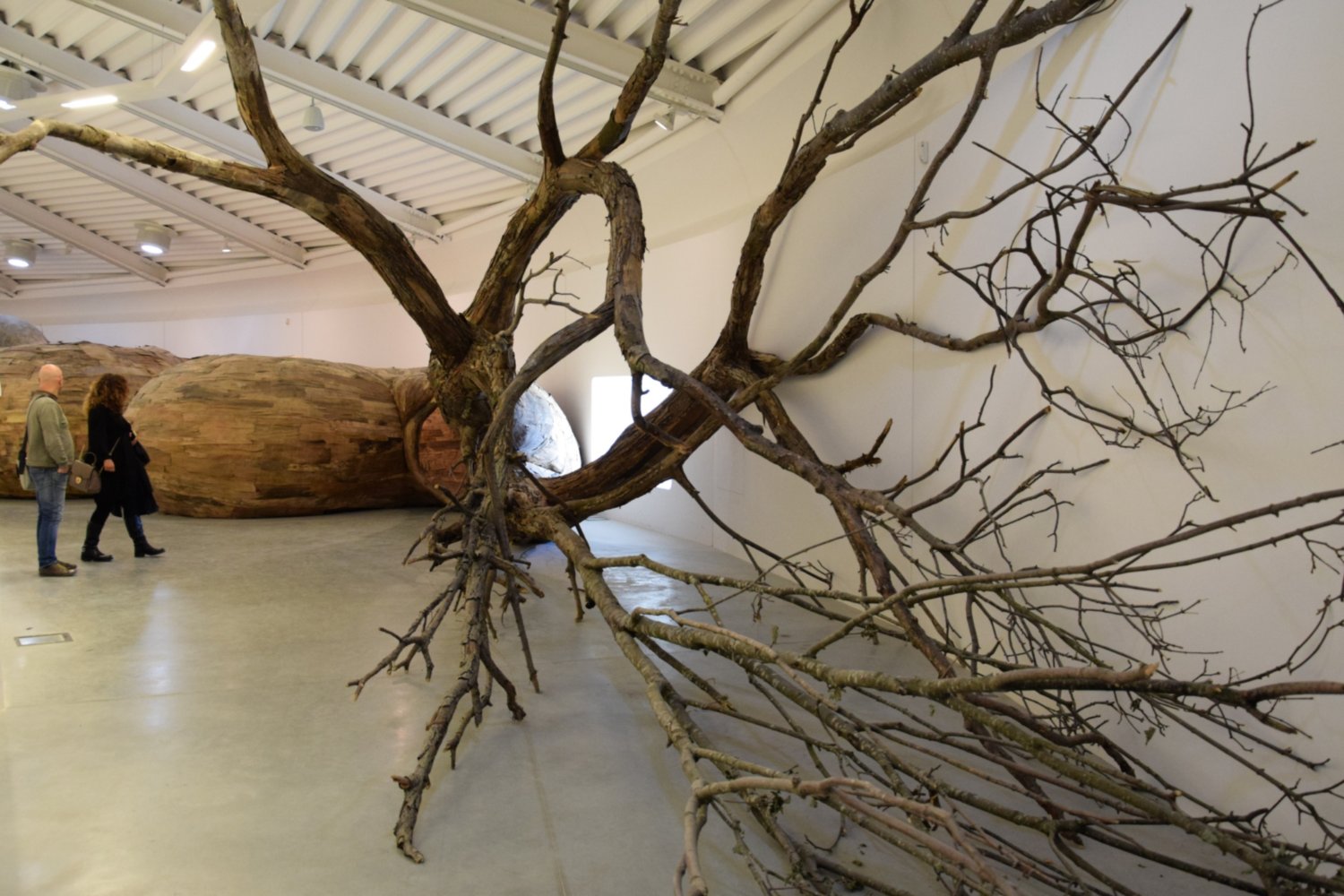 "The End of the World" is a new start for this centre for Contemporary Art
The Future is Present at Pecci Centre of Prato
We are used to praising Tuscany for its treasure trove of historic art. This is for good reason, of course, but we should nonetheless consider this region capable of producing some truly innovative, exceptional pieces of contemporary art. If you need an example of such artistic and architectural innovation, visit The Luigi Pecci Centre for Contemporary Art of Prato which recently reopened its doors to the public on October 16, 2016, receiving more than ten thousand visitors. Since temporarily closing for renovation, Dutch architect Maurice Nio has added an ultra-modern extension to the original building, first planned in the 1980s by Italo Gamberini.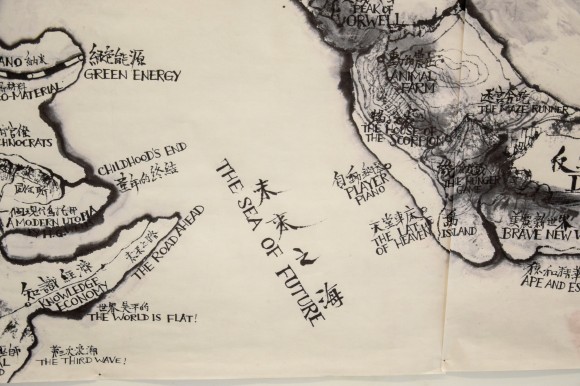 Nio wanted to contribute to the entire town by giving the building a futuristic look with a golden ring structure called "Sensing the waves". With its metal façade and its brilliant white interiors, the Pecci Centre has the likeness of a spaceship from another galaxy, vaunting a wide open area with natural light reflected by the new Solatube technology. This device captures and electronically transports sunlight, controlling it in an ecological way. The Solatube emanates the light in order to be as minimally disturbing as possible for the audience whilst revisiting the ultraviolet radiation, which is otherwise dangerous to the artworks.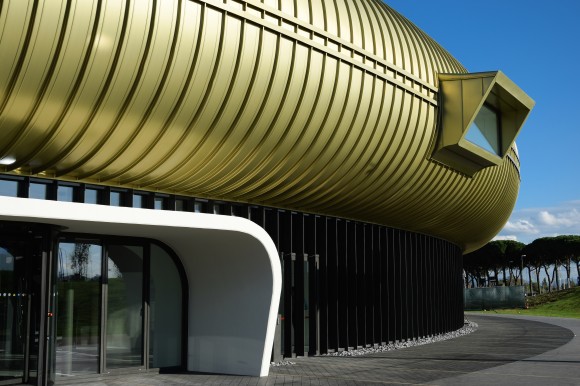 The building - which now spans twelve thousand square metres of landscape - assembles about one thousand contemporary works of more than fifty international artists involved in many different formats, ranging from sculptures to video art, from installations to photographs and many others. Every artistic language is linked to the others, creating a balanced and complete symphony of expression. That's what you find when visiting 'The End of the World'. Curated by the Pecci Centre director Fabio Cavallucci, with the cooperation of a large group of international experts, this exhibit reflects not on an impending catastrophe but rather on how we're never completely capable of comprehending the world we live in. As we move along, our eyes meet minerals and prehistoric stones among Picasso's drafts, the lacerated painting by Lucio Fontana known as "Attesa", a famous Boccioni sculpture ("Forme uniche nella continuità dello Spazio"), Marcel Duchamp's ready-made, Andy Warhol's sunset serigraphies, "The dead class" installation by Tadeusz Kantor and many others. As we go on we'll reach more pop elements, like a double projection of Bjork's "Black lake" video.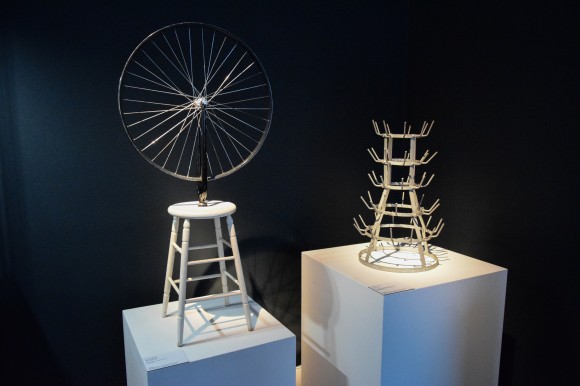 Besides this, another surprise for us was the series of big maps painted by Qiu Zhijie, defining the political geography of an imaginary world. On three long canvases, social problems are displayed, and have become names of towns, rivers and lakes. The film "Grosse fatigue" by Camille Henrot (awarded with the Silver lion at the Biennale di Venezia 2013) combines images, music and a kind of slam poetry in a documentary style. With the help of the dj Tigersushi and the poet Jakob Bomberg, the author created an original video showing a new interpretation of the creation myth. The Brazilian artist Henrique Oliveira built a tunnel we can step into, going back in time to the first examples of house building techniques and ending with a huge tree lying on the floor.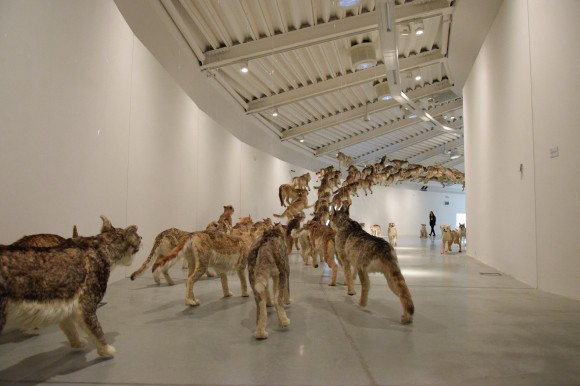 On the other side of the building we can admire "Head on" by Cai Guo-Qiang: a large-scale production of dozens of wild animals (similar to wolves) rising up to the ceiling as a symbol of strength, yet they are destined to die out. "Quarantine" is the name of the last work of the exhibition's layout: Robert Kuśmirowski's installation collects white painted objects of everyday usage, resulting in a camouflage against the wall, as a symbol of something that we took for granted that suddenly disappeared.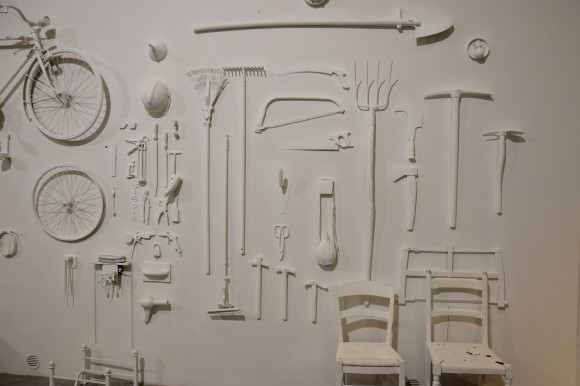 "The end of the world" is just the beginning: the next exhibition will be "Men at war 2016/2017" organized by the journalist Woldek Goldkorn and based on the relationship between art and conflicts. Furthermore, director Cavallucci is encouraging the organization of many fringe events including both an exhibit dedicated to young emerging artists and the "Babel tower" project that connects different galleries in a unique network. Pecci Centre aims to investigate all different disciplines of contemporary culture while bringing people closer to art. This is also the mission at the Pecci School which is a series of over forty meetings planned for discussing the history of art, music, theatre and cinema every Monday and Wednesday until the beginning of April.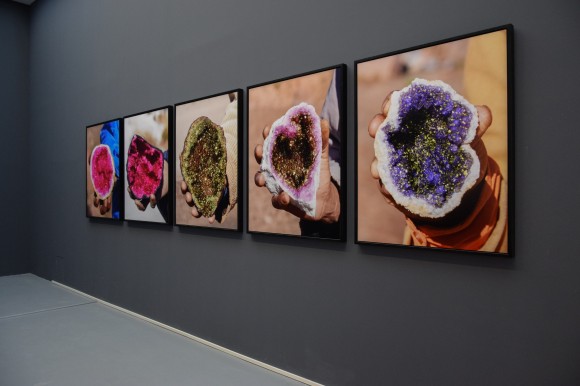 If you like this article you might also be interested in these exhibitions.
You might also be interested in