The 5 most original towers in Tuscany
A journey among history and legend from Pisa to San Gimignano
We're not just talking about the Mangia Tower that overshadows Siena's piazza del Campo or the Guinigi Tower with its hanging gardens over Lucca. Today we're taking you on a tour to discover 5 lesser-known but totally original towers that scale the heights of Tuscany.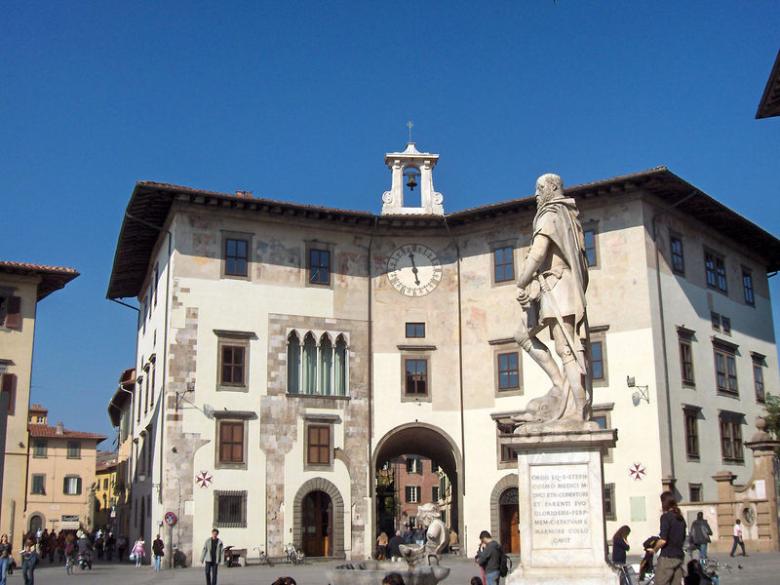 The Leaning Tower is not Pisa's only tower. In piazza dei Cavalieri check out the old Muda Tower, also known as the Torre della Fame (Tower of Hunger in English). It's where Count Ugolino della Gherardesca was locked up and left to die with his children and grandchildren, as told by Dante in one of the most stunning passages of the Divine Comedy. The tower, which over the centuries was incorporated into the Palazzo dell'Orologio, now houses the Scuola Normale Library as well as a small plaque commemorating the sad events that made it famous.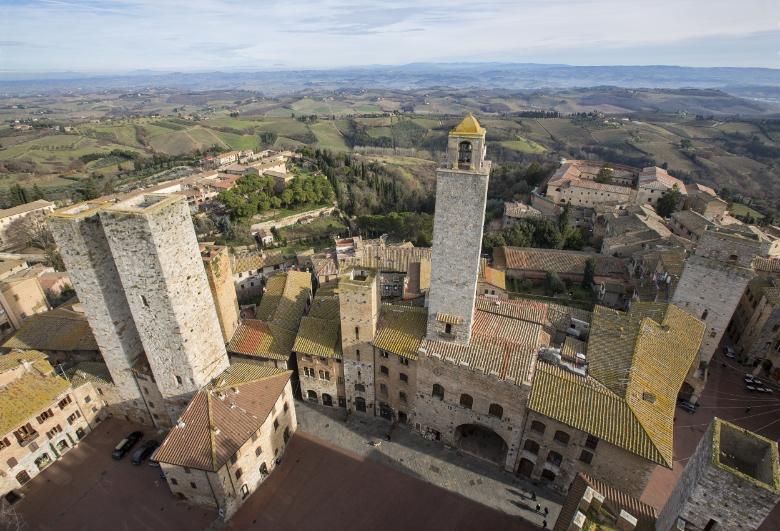 San Gimignano, the Manhattan of the Middle Ages, boasted 72 towers in its heyday. Now only 16 remain, including the two Salvucci Towers, also known as the "Twin Towers", located in piazza del Duomo: they were once the tallest towers in the town. The Salvucci family took a risk in building them, surpassing the 51 metres of the Torre Rognosa, even though town laws prohibited it. This explains why the "Twin Towers" are missing their points.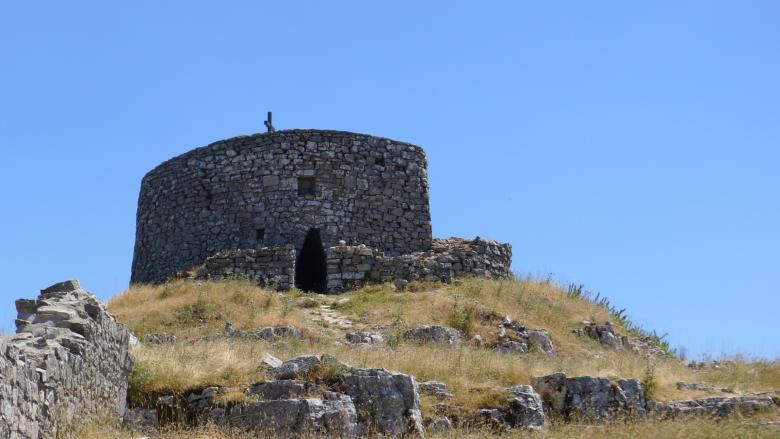 Now we move to the Grosseto side of Monte Amiata, in the surroundings of Arcidosso, to explore one of the most mysterious places in Tuscany, Monte Labbro, where the Torre Giurisdavidica stands, the only remaining symbol of David Lazzaretti, a humble cart driver who proclaimed that he was the second Christ in 1870, establishing a religious community based on the sharing of property, which attracted many farmers from all over the area. Now only the tower and the underground chapel remain from that time of social redemption.
Of all the towers in Florence, the most unusual is the one in the Torrigiani Gardens, erected by the noble family in the heart of the Oltrarno and regarded as a symbolic beginning. The tower, which was used for astronomical observations, can still be seen from outside the city walls. It stands 22 metres high and not only references the Torrigiani coat of arms but also the process of spiritual lift-off from the profane world to the world of freemasonry.
The Take This and Take That Towers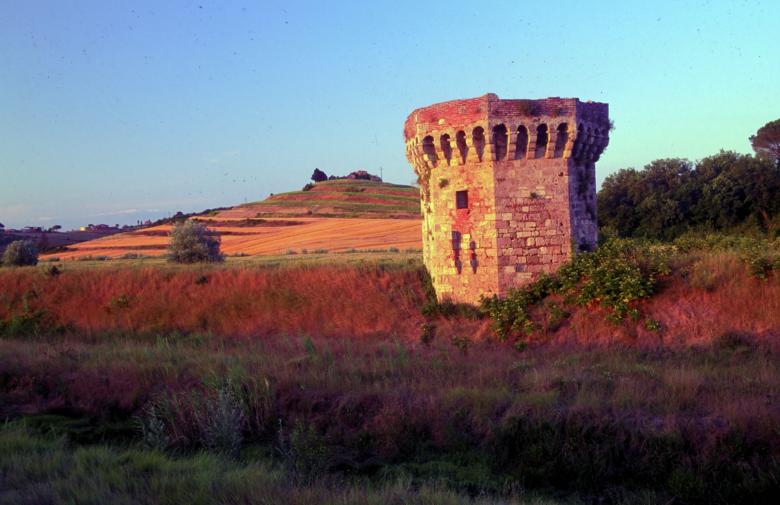 We finish with two rather unusually named buildings: the Beccati Questo and Beccati Quello Towers in the Valdichiana, in Chiusi, along the road that lead from Siena to Perugia during the Middle Ages. Beccati Questo was erected around 1279 by the Guelphs after having won a victory against the Ghibellines. Its name, which means "Take This" in English, was given to tease the conquered enemy. A few years later, the locals of Perugia, in reply to the slight, built the Beccati Quello (or Beccati Quest'altro) Tower not far away, which still stands in Umbria. It means "Take That" in English.
You might also be interested in