Silver in Florence: shining beauty in the streets of Dante's city
Engravers, silver jewellery and centuries-old techniques
The Oltrarno in Florence is a world unto its own, dotted with jewellery making workshops and small artisan businesses that preserve traditional techniques for working silver, by now almost extinct, in the Santo Spirito neighbourhood and the area around piazza del Carmine.
A hotbed for jewellery makers and silversmiths, the Oltrarno is still a popular place waiting to be explored by those looking for something more than the usual tourist routes and wanting to meet the true representatives of this unique area of Florence.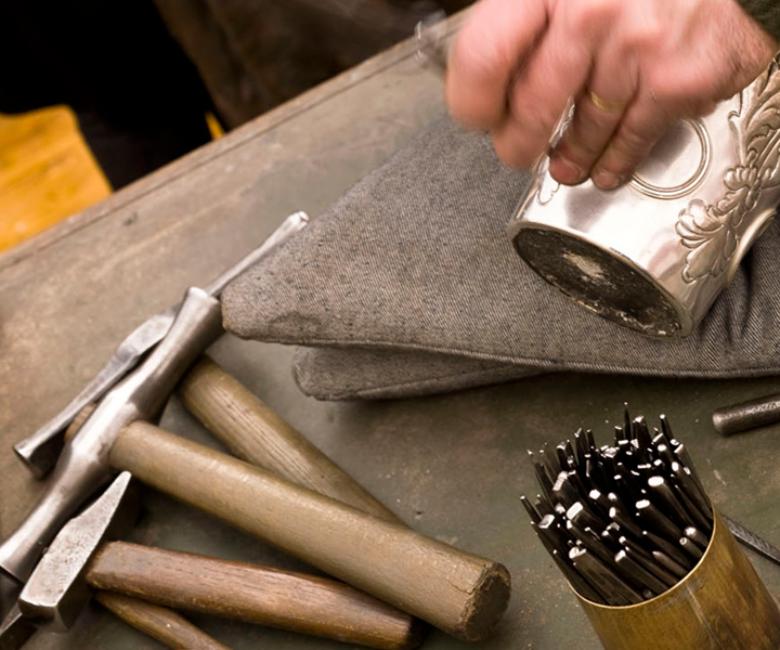 Here, there are still those like Master Paolo Pagliai, who uses the technique of lost wax casting to rebuild missing pieces of antique silver pieces, or the Lisi brothers, who, after World War II, invented personalized processes, impossible to reproduce with newer industrial machinery.
Each of the artisans that can be met walking these streets is an added value to a pleasant and colourful stroll between the Ponte Vecchio and Palazzo Pitti.
Consult the map here.
You might also be interested in