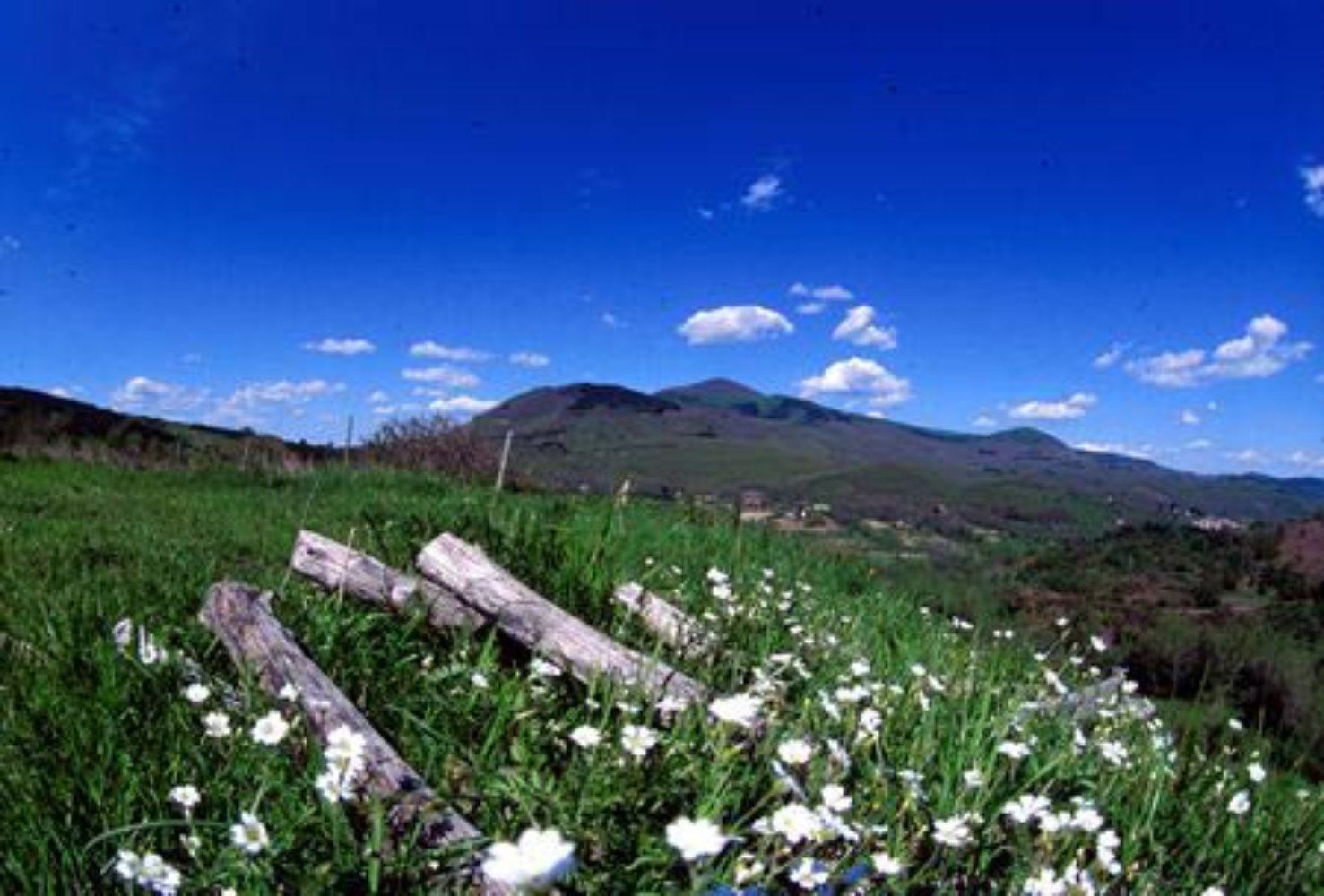 Monte Amiata: discovering the area's thermal wonders
Wellness in Tuscany's volcanic region
At the foot of Monte Amiata, you'll find the thermal baths of Bagni San Filippo, one of the area's best. Nestled amidst the beauty of the volcanic region, guests can relax surrounded by a forest of cypress, fig, maple, pine and fir trees. Just steps from Radicofani, where Tuscany's jet-set goes to relax, you'll find Fonteverde in San Casciano Bagni, equipped with a state of the art pool and wellness center.

On the other side of the Val d'Orcia, how can we neglect to mention Bagno Vignoni, a favorite vacationing spot for Caterina da Siena and Lorenzo de' Medici? In the province of Siena, you won't be able to resist a visit to Terme di Rapolano and Petriolo, a center that was restored and enhanced thanks to architectural improvements commissioned by Pope Pius II. In Sarteano, famous for its cold mineral water, you can view a true masterpiece: a circular waterfall, created by a Japanese designer. After taking a dip, you won't want to miss a stroll around this quaint neighborhood, where you can see Beccafumi's splendid fresco in the Church of San Martino.

Visitors to the area won't want to miss stopping in Chianciano Terme for its healthy spring water. In the 1950s , the well-known Italian novelist Liala set one of her novels in the up-and-coming hamlet of Chianciano. Quite near, in Sant'Albano, you'll also find an important thermal bath center, just steps from Montepulciano.

In the heart of the Maremma, on the Grosseto side, why not visit the super elegant thermal baths of Saturnia? All of these centers take a top spot among the ranks of European wellness resorts and they are famous for the quality of their services, the unique architecture of their settings and their top notch cosmetic and skin care products. They offer avant-garde options for those looking for a whole lot of rest and relaxation, while making good use of the benefits of alternative medicine.

You might also be interested in