Family holidays around Siena
Museums, gardens and suitable itineraries ideal for families
A holiday with children in the Siena territory can be an occasion to travel at a slower pace to truly appreciate and savour the best of the natural marvels that this land has to offer.
Here are some ideas for a made-to-measure holiday for the family, from museums brimming with curiosities for the little ones to old steam trains that cross the most beautiful landscapes of the Siena territory.
An excellent starting point is the Landscape Museum in Castelnuovo Berardenga. The museum itinerary offers a reflection which, by taking note of the meanings implied by the term "landscape", brings to mind the evolution of the world and the ways in which man interprets or can interpret the environment.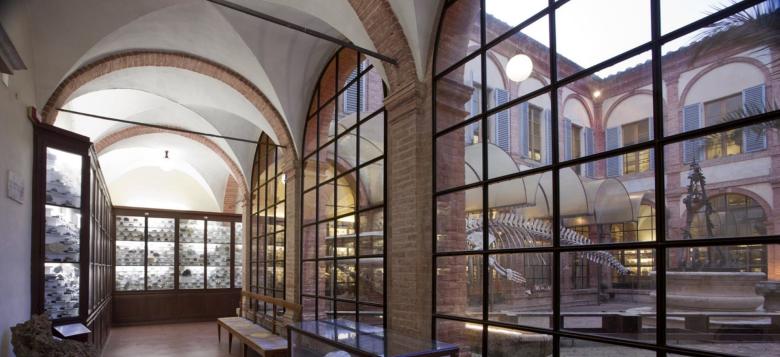 You can't miss a stop off at the Natural History Museum at the Accademia dei Fisiocritici in Siena: a visit to the museum collections – of stones and stuffed animals – allows you to discover the natural history of the Siena territory, while the sight of the whale skeleton in the courtyard ensures a visually impactful welcome!
Among the many things that could intrigue children are the preserved containers (ampulla) made of the original clay from which derives the colour "Sienna," taken from a fossilised lake of the Amiata.
Also of great interest for young visitors is the Valenti Serini Collection devoted to mushrooms. The reproductions in coloured terracotta offer an extraordinary display which, through 3D visuals, teaches visitors to recognise the many varieties that can be found in the region's woods, which at times, if careless, can present some ugly surprises.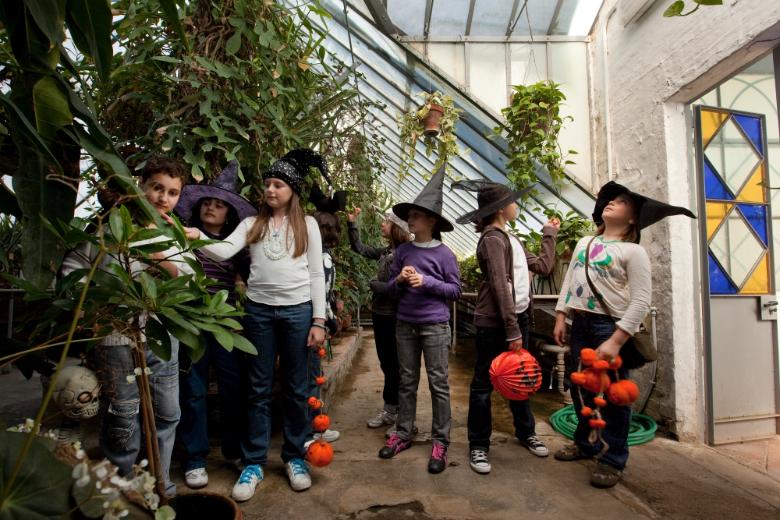 Ideal for families is a visit to the Botanical Gardens of the University of Siena, which was founded in the 16th century as the Garden of 'Simples', namely dedicated to medicinal plants, and was once annexed to the Hospital of Santa Maria della Scala.
Today, it is located next to the Natural History Museum at the Accademia dei Fisiocritici, in a valley of great beauty and splendour, enclosed within the walls and the Sienese palaces.
There are many species of plants gathered here: from those typical of Tuscany to fruit trees, and from exotic plants and flowers to a collection of succulent plants. It is a corner of Siena ideal for a relaxing break: you can rest on a bench in the shade of a magnificent leafy tree, while the children discover the colours and shapes of plants or run and play along the vegetable patch paths.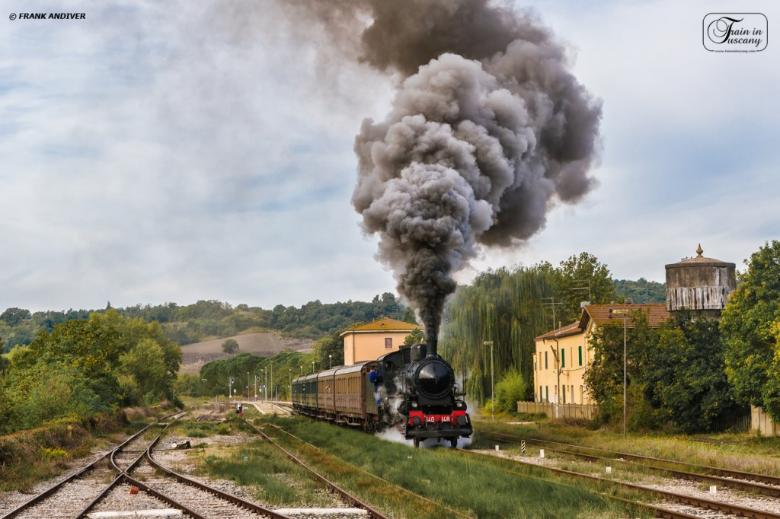 Lastly, the children will adore travelling on the Nature Train, the old steam engine that allows to discover the most hidden glimpses of the Terre di Siena, by travelling across areas far from the walking routes and immersed in this highly panoramic territory, between the Val d'Orcia, the Siena territory and Mount Amiata. It's a special outing, the perfect occasion to be moved by a landscape and an old countryside station, with an unusual yet romantic mode of transportation, which even the children can enjoy.
You might also be interested in