A 10 years anniversary through golden hills, local markets and wine roads
Fall itinerary and experiences in Tuscany
When we were married in Pienza in 2000, we spent about a week with our family and friends in Tuscany exploring nearby hilltowns, eating and drinking way too much, and just having a fantastic time. To this day, everyone who attended our wedding still talks about that magical week. As our tenth anniversary approached, we found ourselves in Europe (somewhat of a rarity these days) and felt the pull to return to the scene of the crime. However, there is always a danger going back to a place that holds a dear and emotional place in your heart. Expectations are high and things can change - not only in the place, but also in us - in ten years.
A Fall itinerary in Val d'Orcia and Maremma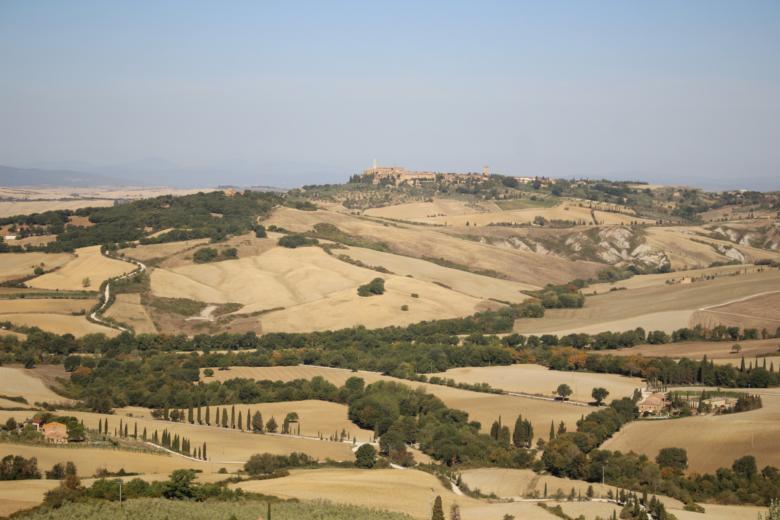 We rented a car from Rome and spent a week driving around Tuscany at the very end of September through the first week of October. For the first four days, we stayed at an agriturismo near Montefollonico and Montepulciano. We used this as a base to explore the Val d'Orcia, Pienza (our wedding site), Montefellonico, Montalcino, Cortona, Monticchiello and Torrita di Siena. Then we moved south to the Maremma area and stayed at an agriturismo outside of Manciano and used that as a base to explore Pitigliano, Sorano, and Manciano.
We think this time of year is perfect to visit this part of Tuscany. The weather is still warm, but it's slightly cool at nights. On our wedding day ten years ago (September 30), it poured down rain. But, during this recent visit we only had about one day of rain during the week and it was for a short time. All the farmfields have been plowed by this point, and the earth is this rich golden color that contrasts with the cyprus trees and blue skies. We were worried that our memories of the beauty of this place would exceed reality, but our first day's drive through the Val d'Orcia dispelled these fears. The rolling hills, farmland and hill towns were as beautiful as we remembered. Also, as this is the shoulder tourist season, there are fewer tourists to share space with at sights and hotel prices are a bit more reasonable. And, the beginning of October is porcini mushroom time, so all the restaurants are featuring fresh porcini dishes. Just another good reason to visit at this time!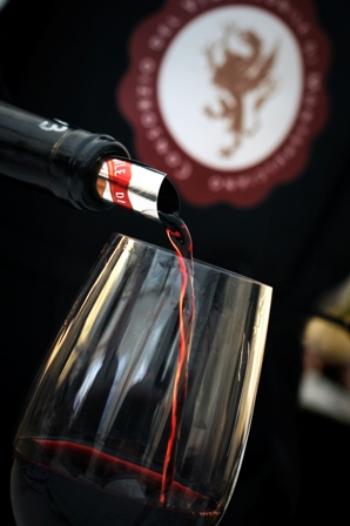 When we planned this trip, we first researched weekly market schedules and planned our visits to some of the towns (e.g., Montepulciano, Cortona, Torrita di Siena) to correspond with the weekly market. These markets are not fancy or gourmet markets, but instead are where locals stock up on their weekly supply of cheese, smoked meats, fish, vegetables, fruit and everything in between. These are the types of markets we enjoy since we can observe how locals do their shopping, the interactions with vendors and just get a feel of people's relationship with food. Our favorite market was Montepulciano's Thursday morning market - we got a bit carried away with ourselves and came home with enough cheese, smoked meats (both Tuscan and Parma proscuitto), tomatoes, rucola and porchetta to keep us fed for an entire week!
Cortona's Saturday market was also nice in that it is located within the historic city walls, but it was quite small so I'd incorporate it as part of a visit but not visit the town solely for the market. As for winery visits, I had contacted the Montepulciano and Montalcino wine associations before we arrived in Tuscany to get a feel for whether we could create our own "wine tours" by putting together several individual visits in the course of a day. Both associations sent extensive lists of wineries with information about tastings, price, availability and contact information (this is also on the websites). When we arrived in Tuscany, we picked up winery maps from these offices and chose a few to visit on our own. Putting together our own "wine tours" worked out great as we could set our schedule in how long we wanted visit each place. We usually called ahead to make sure that the winery was open and that they could take us for a tasting. Our first visit to a family-run winery outside of Montalcino was fantastic, both in terms of the wine and the personality of the owner. For us, being able to meet and talk with the people producing the wine is special as it adds a personal touch and additional story to the wine. In the Montepluciano area, we visited a rather large winery on the edge of the region. Even though the woman who took us through the tastings was not the owner, she had worked there for years and was passionate about wines and answered all of our hundreds of questions. She thought we were newlyweds, and when she found out that we were celebrating our 10th anniversary instead she gave us a small bottle of Vino Nobile di Montepulciano as a gift. At another Montepulciano winery we received information on how to cook rabbit and wild boar hunting techniques. Each winery visit provided us an understanding of the area beyond the wine.
Experiencing art and culture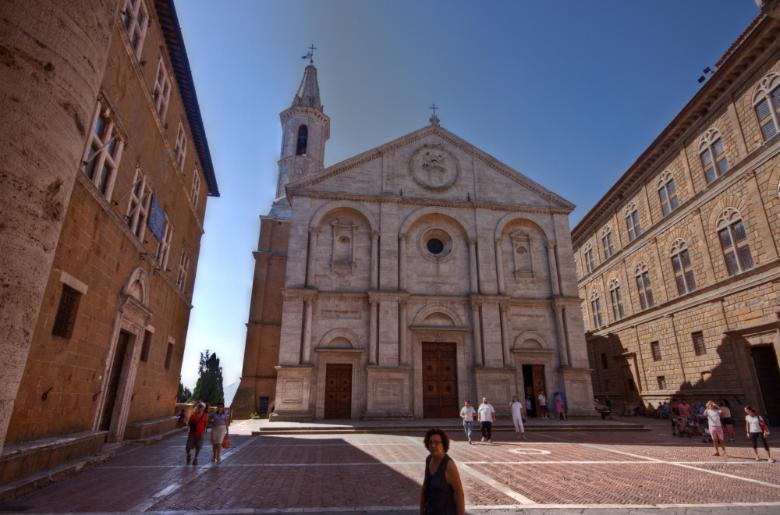 During our first visit to Tuscany ten years ago, we visited quite a few museums in Florence and Siena. This time, what struck us was the high quality of art and historical information in public places. We spent time walking around towns and ducking into churches and municipal halls and other historic buildings. I don't have any background in art, but Dan took some art history classes at University, which meant that he was my informal guide at times. For example, the cathedral in Pienza has a wonderful collection of 15th century paintings that in other countries would be exhibited in a museum. In Maremma, the town of Pitigliano has a nice outdoor exhibition showing how the town developed and its Etruscan roots. One of the museums we wanted to visit, but it was closed at the time, was the Synagogue and Jewish Museum in Pitigliano. It dates back to the 16th century and the history behind the Jewish community developing in this small hill town is unique and interesting. We also visited an interesting open air museum in Vitozza outside of San Quirico in Maremma, where a community used to live and work in volcanic caves until the late 1800s. It was not your traditional museum experience, but again showed the diversity of history and culture in this region.
You might also be interested in