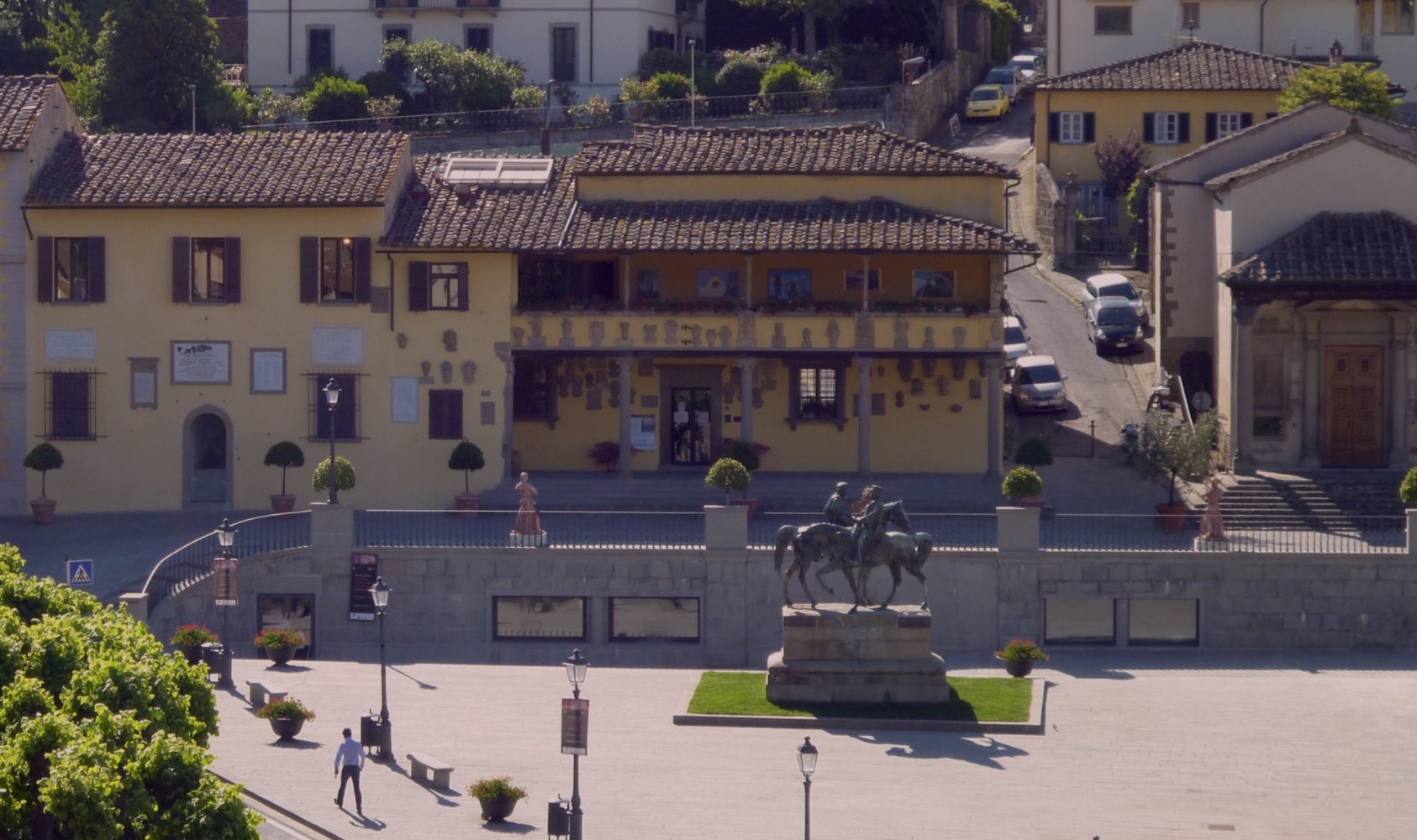 Etruscan Fiesole
This charming citadel built on a hilltop, dominates the Florentine basin and is one of the oldest Tuscan archeological sites
Many Etruscan archeological finds have been excavated in Fiesole. In that period the citadel had a flourishing economy and was an efficient city-state.
It subsequently became a Roman town and slowly lost its prestige, obscured by dominating Florence. From the Renaissance the "colli Fiesolani" myth spread, the citadel with its hills was often chosen as home or holiday resort by rich Florentine families; it is still possible to admire their sumptuous villas surrounded by luxuriant gardens. The historical centre of Fiesole offers a number of important historical and archeological sites; such as the central Piazza Mino da Fiesole, built on a pre-existing Roman forum, the square is lined by important buildings: the cathedral, S. Maria Primerana church, Seminary, Bishop's See and the Town Hall.

The cathedral in particular is well worth visiting. Built in Romanesque style during the course of the 11th century, then subsequently modified. The interior is divided into one nave and two aisles plus it has an interesting 13th century belltower. In the Salutati Chapel on the presbytery's right are frescoes by Cosimo Roselli and two sculptures by Mino da Fiesole. The main altar's triptych is a 15th century work by Bicci di Lorenzo. The archeological area is of great historical interest, offering many Etruscan remains and the Roman Theatre which is still used during the summer months for cultural events. The theatre was built with two ample terraces, stage pit and orchestra with sitting room for roughly three thousand spectators. The ancient thermal baths and Etruscan fortified walls are also still visible.

On the outskirts of Fiesole can be found the Gothic church dedicated to San Francesco (14th century), is has a single nave interior construction and an Annunziazione painted by Raffaellino del Garbo. The Badia Fiesolana just outside Fiesole is also well worth a visit, with its refined facade and two-coloured geometric designs. The nearby San Domenico Convent still preserves amongst other things a valuable Madonna and Saints by Fra Beato Angelico. Do not leave Fiesole without visiting the Bandini Museum, founded by the canon Angelo Maria Bandini in 1795 in the Sant'Anselmo church. Bequeathing everything to the Museo al Capitolo Fiesolano after his death. In 1913 the architect Giuseppe Castellucci constructed the present building behind the cathedral, becoming the actual museum.

The ground floor room contains Della Robbia terracotta works (noteworthy is the young man known as Sant'Ansano by Andrea della Robbia), sculptured works, fragments of ancient statues, carved furniture, marble and soapstone bas-reliefs and a 14th century gilded glass depicting a Pietà. The two rooms on the first floor contain paintings from the 13th – 17th centuries. Many of the artists are unknown, others instead include Neri di Bicci, Jacopo del Sellaio (triumphal panels), Bicci di Lorenzo, Giovanni del Biondo (Incoronation of the Virgin Mary), Taddeo Gaddi (Annunciation), Nardo di Cione (Madonna del Parto) and Lorenzo Monaco (Crucifixion).
You might also be interested in