Dive into the past aboard the Nature train in Autumn
Check out the calendar of the Nature Train trips across the Siena area
If you're planning to come to Tuscany in Autumn or in case you missed the Nature Train runs during the spring season, you should know that from September to December you have the chance to explore the Tuscan countryside from a very peculiar point of view and, at the same time, take a real dive into the past.
Departing from Siena or Grosseto, aboard a steam train or a vintage railcar, the Treno Natura crosses tracks that have been closed to ordinary rail traffic, thereby offering new glimpses into the Siena countryside. Do Crete Senesi and Val d'Orcia ring a bell?
Furthermore, all train trips are always concurrent with special events happening in the arrival towns. Check out the calendar below.
27 September - Chiusi
4 October – Murlo e Vescovado di Murlo
10 October - Abbadia San Salvatore
11 October - Vivo d'Orcia – Castiglione d'Orcia
18 October - Trequanda
25 October - Montalcino
8 November - San Giovanni D'asso - Montalcino
15 November - San Giovanni d'Asso - Montalcino
6 December – Siena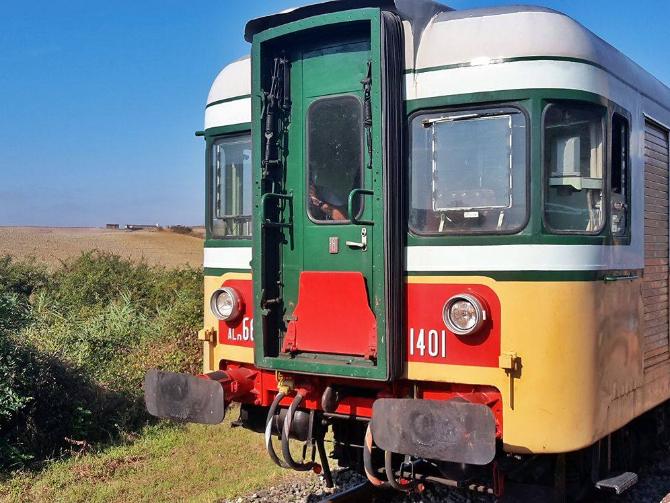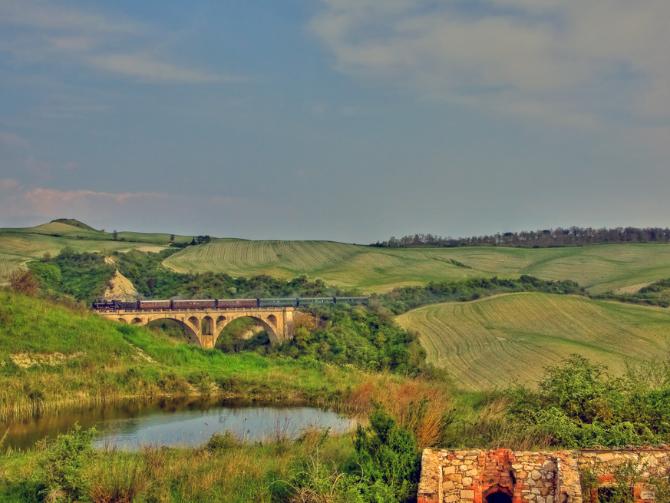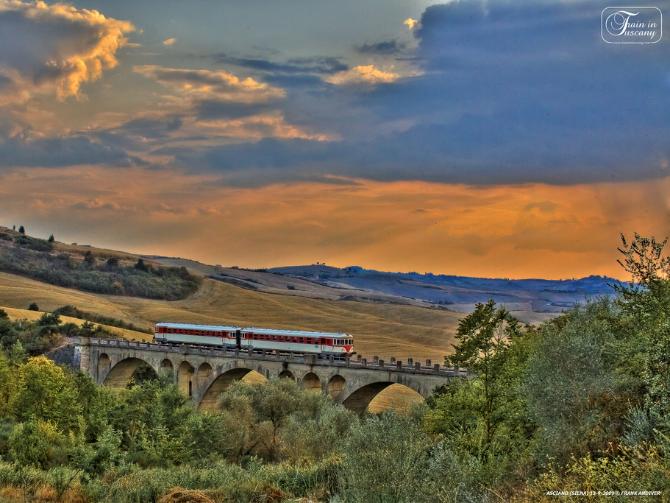 A visit to Chiusi and its amazing Etruscan Museum and the Underground City Museum will be a trip through history. During the Etruscan era, Chiusi became one of the principal cities in the whole Etruscan city network, and today you can still visit the ancient tombs, not far from the Lake of Chiusi.
The lovely town of Abbadia San Salvatore and its Autumn festival is one of the leading stars of the Nature train trip. The food festival of Abbadia is held the second and the third weekend of October every year, with an entertaining exhibition of local artists and kiosks selling traditional dishes.
The trip will continue all the way to Vivo d'Orcia. If you are a food lover (of course you are!), know that the Porcino mushroom festival will be in town on that day, so that you will have the chance to taste the famous "funghi" from Monte Amiata.
Then, you shouldn't miss the steam train that will take you to the Thrush fair in Montalcino. You'll cross the Val d'Orcia hills until the Torrenieri Station. Here, there will be a bus transfer to the town of the renowned Brunello. The Medieval Thrush festival has been celebrated the last Sunday of October every year since 1958: 4 districts meet together to play an archery tournament. The Sagra del Tordo is also a great opportunity to taste local traditional dishes, including pappardelle with wild boar sauce, homemade pici, bean soup, grilled meat and sausages accompanied by the best local wines.
Then the Nature train will lead you to San Giovanni d'Asso to attend the renowned Mostra Mercato del Tartufo Bianco, or White truffle fair.
Last but not least, Siena! The striking City Hall, the Torre del Mangia, the breathtakingly beautiful Piazza del Campo paved with travertine ribs to design the distinctive shell shape, and the famous Cathedral make Siena one of the most beautiful towns in the world.
You might also be interested in