Climbing Vie Ferrate in the Apuan Alps
Tuscany's Apuan Alps offer interesting vie ferrate - equipped rock faces that are perfect for those who want more than a mountain walk.
The vie ferrate are protected climbing routes equipped with fixed cables, steeples, ladders, and bridges. The Ferrate offers a new kind of climbing: you just have to fix your karabiners on the cable sections and climb the rock. For this kind of excursion, it is essential to use special equipment: a harness, helmet, lanyard, karabiners and energy absorber. You can rent the equipment from the Club Alpino Italiano in Florence (www.caifirenze.it) and even ask for a mountain guide (which is a good option if you're not an expert climber).
In Tuscany, there are six vie ferrate and four of them are on the Apuan Alps. We have organized some practical information about them on an interactive map. Enjoy the thrill of walking on a mountain crest or climbing different types of rock face.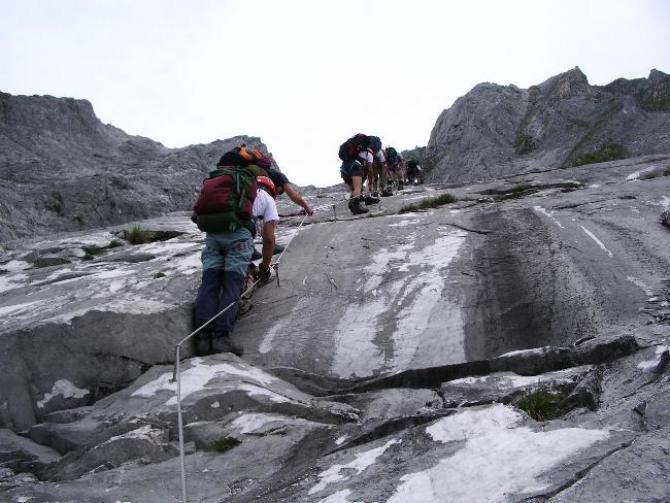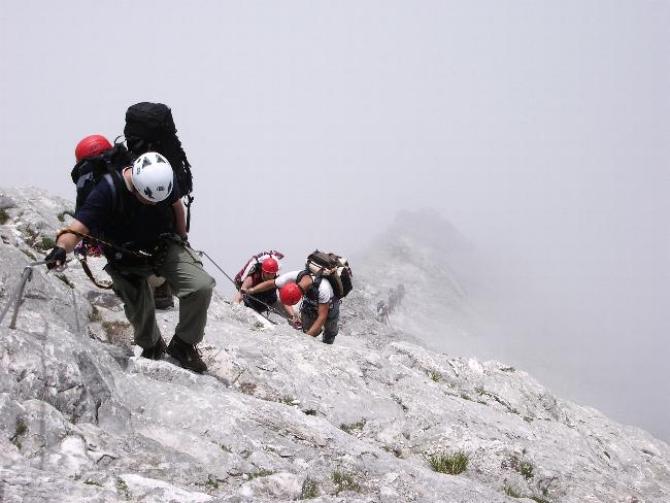 Ferrata Tordini – Gallicani
It extends along a beautiful rocky outcrop, in the shade of the spectacular north face of the Pizzo d'Uccello mountain. From the top, you can enjoy an excellent view of surrounding valleys and mountains, such as Monte Pisanino, Monte Cavallo, Monte Contrario.
Ferrata Renato Salvadori – Monte Forato
Nice panoramic tour that leads to Monte Forato. Monte Forato is a mountain (1,230 m) formed by a natural arch. The hole, nearly circular in shape, has a height of c. 12 m
Ferrata Monte Contrario
It's one of the longest and the most difficult Via Ferrata in the Apuan Alps. "The Recommended Route includes the walk-in and the climb, but not the descent and the walk-out. This is only possible if the night is spent on the mountain, most conveniently, by utilizing the well-placed Rifugio Orto di Donna".(1)
Ferrata Aristide Bruni – Monte Procinto
Aristide Bruni is the older Ferrata in Italy. It's very short but vertical, for this reason it is reserved for expert hikers only. The Procinto, with its Panettone shape, has been a challenge for climbers since the nineteenth century.
You might also be interested in