All the reasons why you should visit Monte Amiata
Forests, springs and ancient traditions: high-quality experiences all year round
Unspoilt nature of forests and thermal springs. Monuments and traditions that speak of a centuries-old history. A revolving door of festivals and sagre, when the fruits of the earth are highlighted and ancient rituals are carried out, season after season. These are the three hearts of the Amiata, the mountain in the Siena territory, waiting to be explored in all its majestic charm.
Valleys, springs, hills, thermal baths
Beech tree forests, thermal baths in Bagno Vignoni and Bagni San Filippo, the springs in Vivo d'Orcia, walking paths through the Pigelleto Nature Reserve and the Fauna Park of Monte Amiata, the Renaissance harmony of Pienza and the splendour of the Lombard abbey in Abbadia San Salvatore: these are just a few of the treasures dotting the landscape and the architectural gems of the territory.
For ideas and itineraries for exploring the nature of Monte Amiata, click here and here.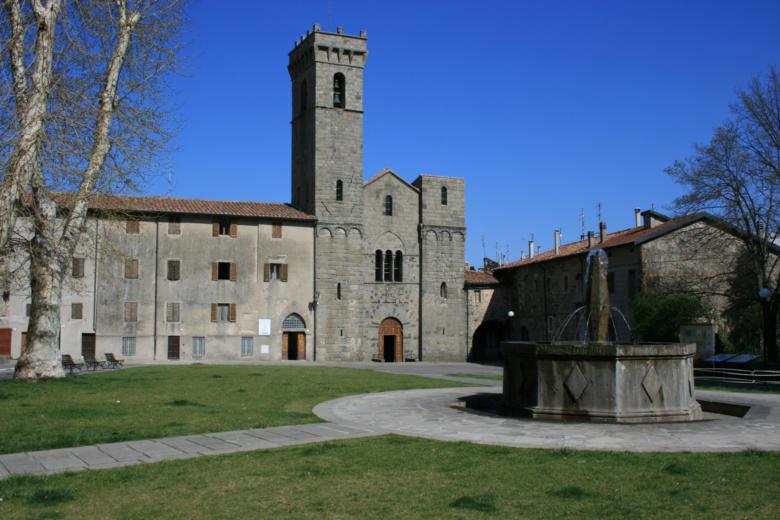 Some of the most important monuments in Italian civilization are worth exploring, as they speak of a history dating from the Roman Empire to present day: discover masterpieces held in the territory's historic abbeys, like San Salvatore al Monte Amiata, with its splendid Lombard crypt, Monte Oliveto Maggiore, home to frescoes by Il Sodoma, and Sant'Antimo, which legend says was founded by Emperor Charlemagne and where you can still go today to listen to the monks' Gregorian chants.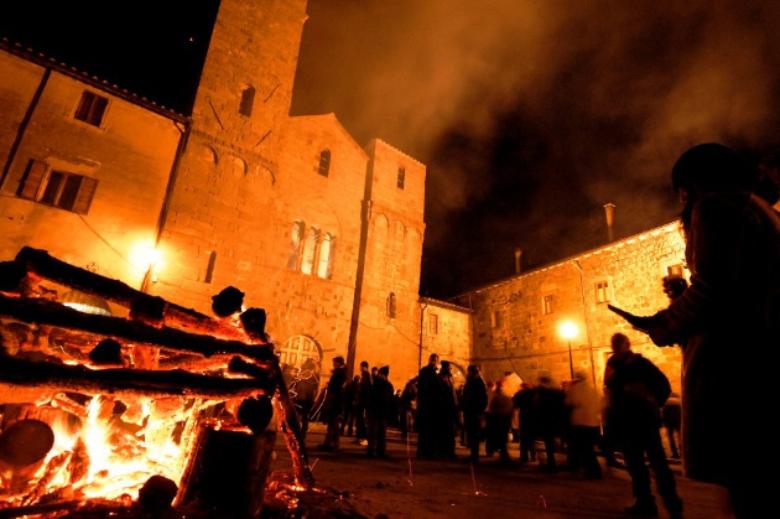 A second itinerary guides you through the splendid rituals and traditions that, in July, transport Abbadia San Salvatore back in time, with workshops and tabernae, for the Medieval Festival, which re-enacts the Offerta dei Censi, when offerings would be given to the abbot.
Then there are the fruits of the land, which is particularly rich in autumn, filling tables at festivals and sagre: a joy of flavours and colours, a reason for discovering the taste and the pleasure of coming together and enjoying the company of your neighbours. Amiata can also enchant you with two of the most fascinating and oldest traditions in the territory: one celebrating the lighting of the torches, a fire that warms the Abbadia San Salvatore on Christmas Eve, and the Palio di Piancastagnaio, which, in August, ignites the hearts of the residents living in the village's four neighbourhoods.
Info: terresiena.it
You might also be interested in