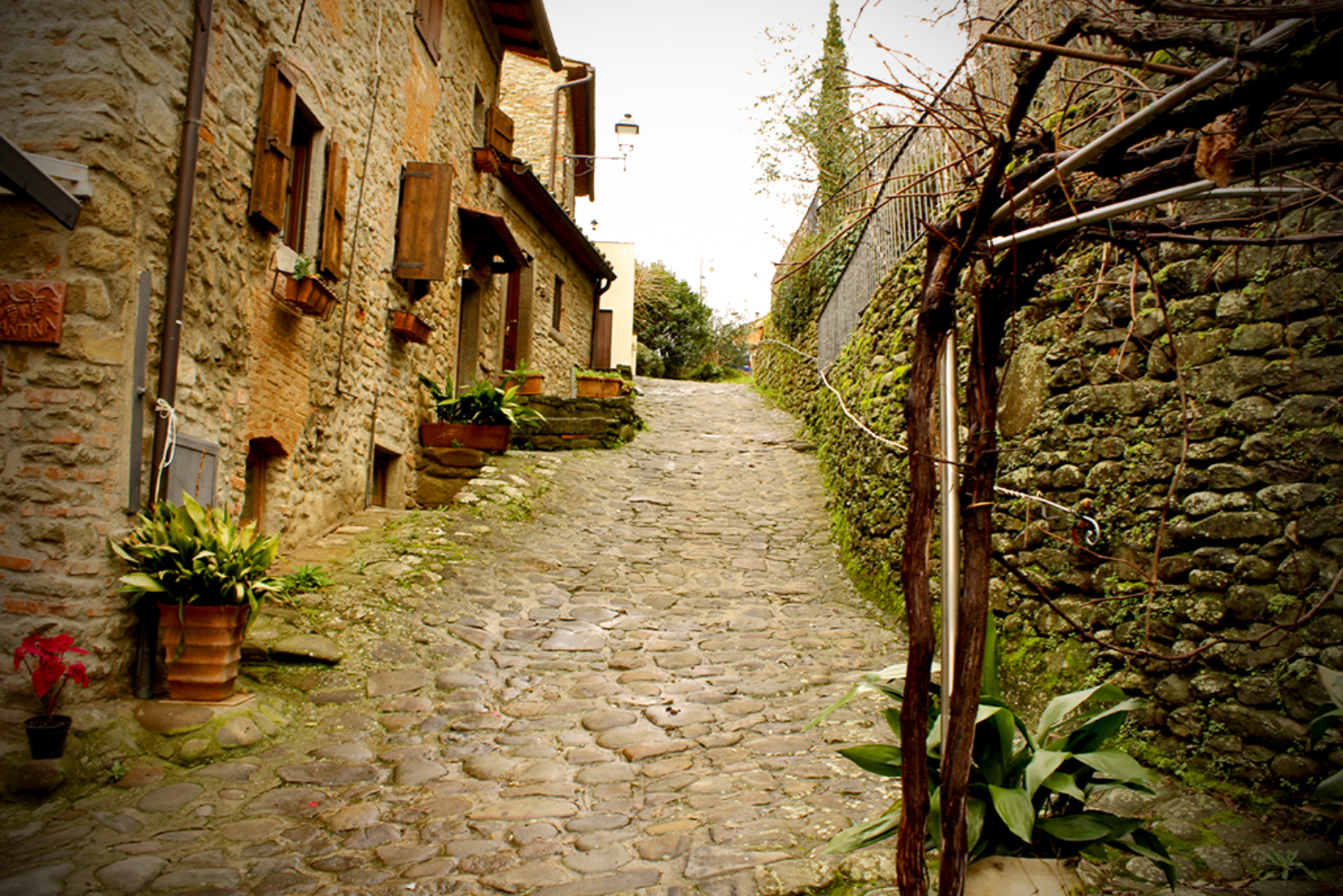 Alberghi diffusi: "hamlet hotels" in Tuscany
Make yourself at home in the region's hidden corners
Choosing travel accommodations was never all that complex in the past: you looked for a hotel where you could hang your hat, selecting the space that fit best with your budget, appetite for luxury, and perhaps how much time you'd be spending in your destination. In today's globalized world, however, there's no longer a one-size-fits-all approach to hospitality. Italy was an early adopter of more innovative approaches to accommodation, and in the 1980s launched the "Albergo Diffuso" concept – sometimes translated as "virtual hotels", but we think "hamlet hotels" gets the point across prettier. These hotels are not headquartered in one structure, but spread across various points of a small town's historic center.

Besides their "scattered" character, what makes these hotels special is their mission to help revive small towns that are far off the usual tourist track – making them perfect for adventurous travelers eager to experience local life. Generally they are run by individual, private owners, making them a warm alternative to the more corporate feel of chain hotels. Giancarlo Dall'Ara, credited with inventing the concept, told National Geographic that staying in an albergo diffuso is like staying "in a novel that tells the story of a culture. Guests are brought into the story temporarily so they can better understand the way of life".

Get a better sense of Tuscany's story while living out your own "novel" at one of the following locations.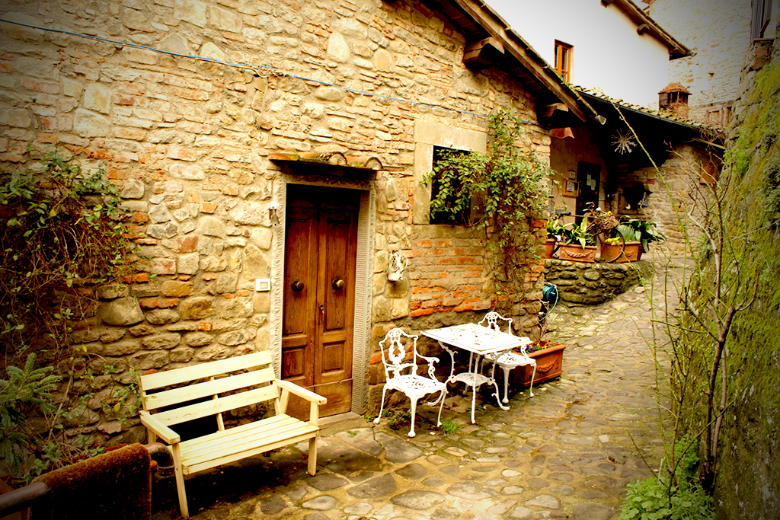 This area's "anchor" city of Arezzo is famous for being the film site of the iconic Life is Beautiful, and well-known for its antiques market and folklore festivals. But outside the main center, you'll find hamlet hotels flung around some forgotten-but-fascinating towns. Rustic yet refined Il Canto del Maggio is a standout option nestled in the Valdarno (Terranuova Bracciolini), and especially beloved for its restaurant, where seasonality reigns supreme. Castelfranco di Sopra is home to Borgo Mocale, with medieval origins and a preserved sense of a traditional rural Tuscan home. Over in Ortignano Raggiolo, Il Borgo dei Corsi holiday house has a charming apartment-style setup with a swimming pool in the thick of "chestnut country", the Casentino.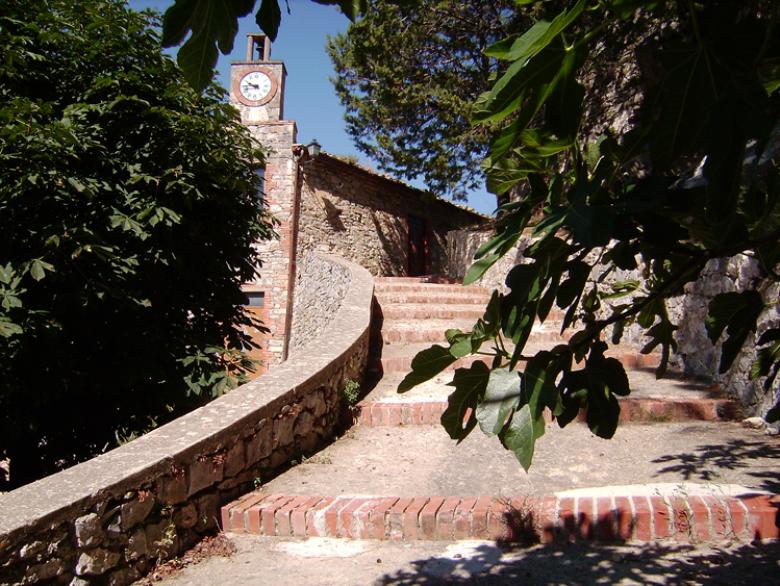 The wild Maremma region in southern Tuscany is a dream destination for adventurous travelers seeking to take advantage of the natural landscape – not just for photo ops, either. Sport and outdoor activities like horseback riding, golf, hiking, Nordic walking and more are offered in spots like Il Borgo di Sempronio in the Grosseto province. Not far off from Pari is Monte Acuto, a humble town hosting Poggio alla Rocca, an oasis of calm with panoramic views and nearby thermal springs if you're seeking to indulge in some spa treatments (Terme di Petriolo, just 5 kilometers away).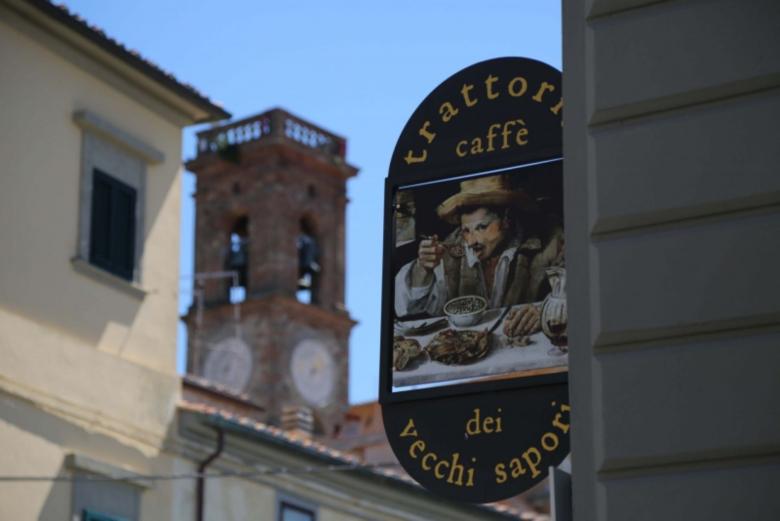 If you want to be a short drive from the marvels of Florence, but worlds away from the tourist crowds and general chaos, the medieval village of Palazzuolo sul Senio is a perfect solution: it's home to Locanda Senio, run by the dynamic duo of Ercole and Roberta, who treat their clients as guests in their home and host cooking classes. Further afield in the oft-overlooked Lunigiana region you'll find Montagna Verde, with the Tuscan-Emilian portion of the National Park of the Apennines providing plenty of nature-based opportunities.
In the Pisa area, look beyond the Leaning Tower to the postcard-perfect medieval town of Peccioli, where the Hotel Peccioli organizes activities like pastry-making, painting and cooking classes to help you dive straight in to old-fashioned Tuscan life. Nestled in the Pisa countryside, the whole charming village of Lorenzana welcome guests at Ospiti del Borgo where the rooms are houses and the corridors streets.
Those looking to instead stay near Lucca can opt for La Pietra Antica in Corfino, part of the Garfagnana region, which is sometimes nicknamed "Little Switzerland." La Pietra Antica's main structure is a repurposed family home that will make you feel like you're living in a nostalgic memory more than a hospitality business.
You might also be interested in