10 historic food stores in Florence
Traditional grocery shops in the Tuscan city
If you're looking for culinary hangouts among locals or foodie treats to take home with you, these 10 historic food stores in Florence will leave you with priceless memories of the Tuscan city.
Tucked away in the heart of old Florence, a short distance from the San Lorenzo Basilica, La Casa del Vino is an institution for wine lovers looking for something different. Dating to the late 1800s, grab a panini filled with the freshest local produce (try the offal with salsa verde!) and pair it with a fine Italian wine. Via dell'Ariento 16R
Info: casadelvino.it
Pat the pig's nose and pick up a tripe sandwich at the same time. Perched on the edge of piazza del Mercato Nuovo with its famous covered leather market, Nencioni Orazio has been serving the best of Florentine offal since the end of the 19th century. Our tip: the local lampredotto panino soaked with cooking juices is a must.
Piazza del Mercato Nuovo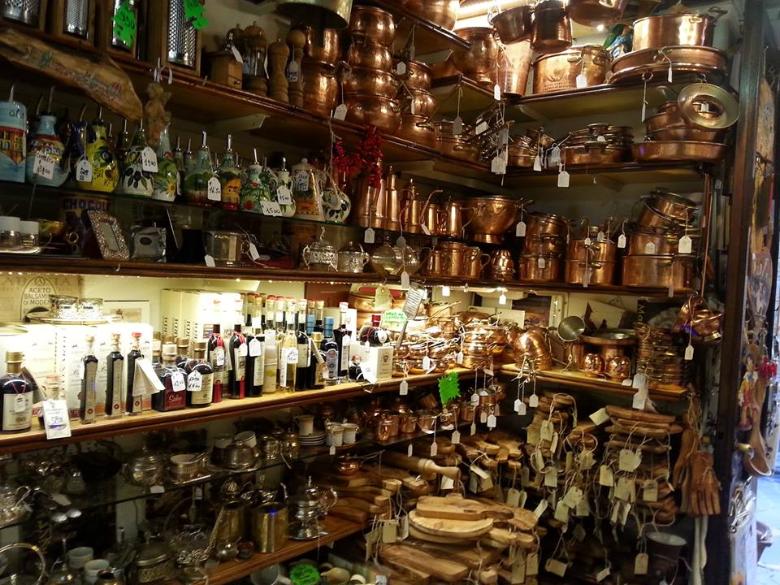 Cached on a cobbled side street near the Ponte Vecchio, La Bottega del Chianti catches your eye from a distance. A kaleidoscope of colourful fruit and vegetables and the oddest of objects beckon visitors inside to the marble and olive wooden interior presided over by signora Sandra. The business has even made it on to the cover of Le Figaro's Japanese edition. Via Borgo Santi Apostoli 41R
Info: labottegadelchianti.it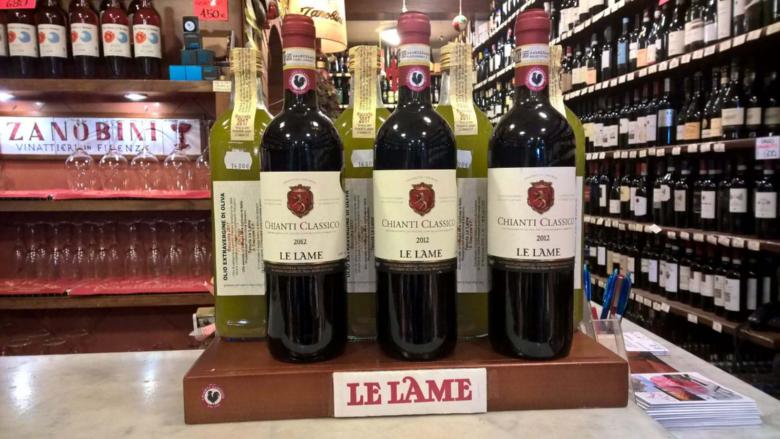 Situated in Florence's San Lorenzo district, this historic wine shop serves up a taste of history too with its thousands of bottles lining the walls. Glass in hand, locals linger while talking about Fiorentina football club and politics – and neighbourhood gossip. You'll keep coming back for another glass of pure, undistilled Florence living. Via Sant'Antonino 47R
Info: lelame.com
If you don't fancy the busy central food market, head for Il Civaiolo, secreted in a nook near the San Lorenzo market. For more than 70 years, this establishment has been selling civaie, meaning dried beans and seeds. The bags inside the store draw you with their colourful riches of chickpeas, candied fruits and peppercorns galore, some of which are Tuscan specialities. Via Taddea 5R
Info: IlCivaiolo
With its vast assortment of just-picked seasonal fruit and vegetables, Ortofrutta Campolmi is a favourite with Florentines and foreigners located a stone's throw from piazza della Signoria. The old wooden shelving is packed with fine Tuscan wines, handmade pasta, desserts and countless other regional treats. Via Calimaruzza, 13
After a visit to the Uffizi, stop by Antica Macelleria Salumificio Anzuini to stock up on salami and more. Local butchery marvels such as Finocchiona IGP, Sbriciolona and Salame Toscano are made here by expert hands whose mastery has passed down the generations. Check out the original 19thcentury marble counters, scales and wooden press. The bistecca alla fiorentina is as authentic as it gets. Via de' Neri 84R
Info: salumificioanzuini.it
Freshly baked bread has been perfuming the air around Forno Canapa for 70-plus years. Indulge in the olive bread, walnut rolls, mini pizzas, grape and fig schiacciate, filled focacce, fresh fruit tarts and incredible apple strudel all made on site in this bakery owned by Ivana Bruschi.
Via dell'Ariento, 21R
Info: Forno Canapa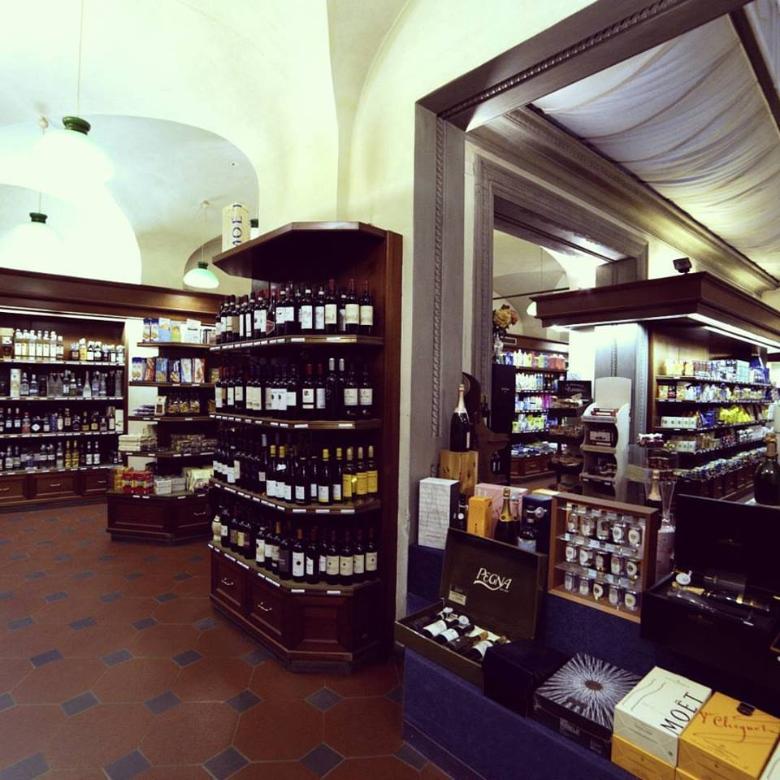 A destination for foodies, Pegna has boasted pride of place in this street close to the Duomo, since 1860. Stocked with over 7,000 items, Florence's international community flock here for niche groceries like Stilton cheese and Betty Crocker cake mixes, as well as for fine foods from all over Italy. Via dello Studio 24R
Info: www.pegna.it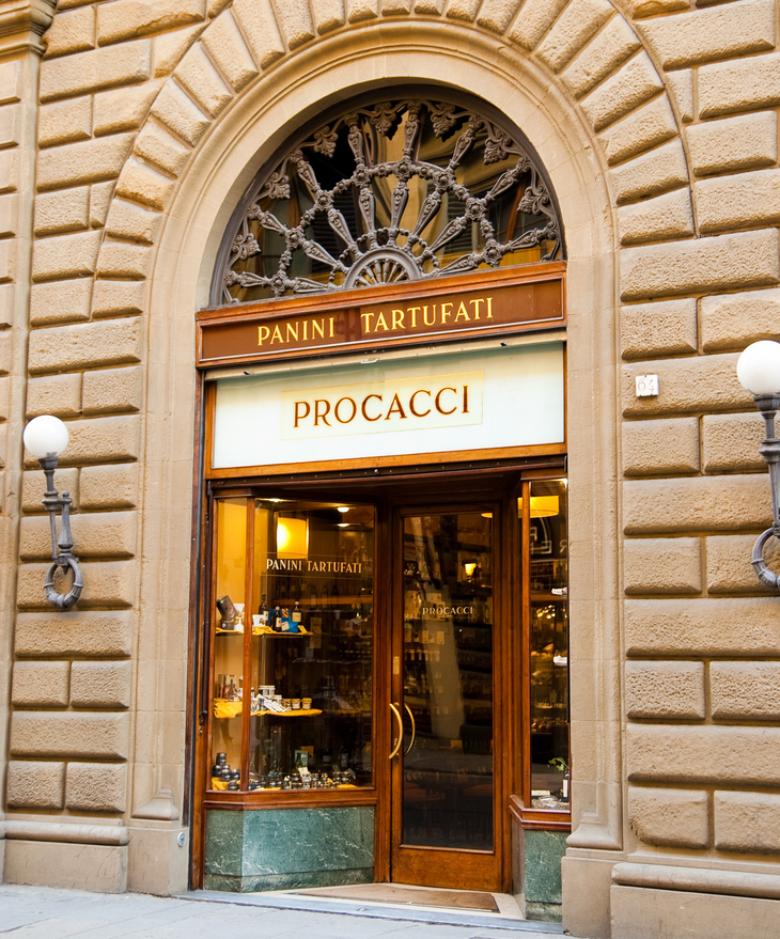 Open since 1885, Procacci is famous for its truffle panini. In 1925, the owner received a royal warrant and the right to display the Savoy coat of arms. Now owned by the Antinori family, the store offers a cellar of fine wines and a broad selection of gastronomic specialties.
Via Tornabuoni 64R
Info: procacci1885.it/en
You might also be interested in