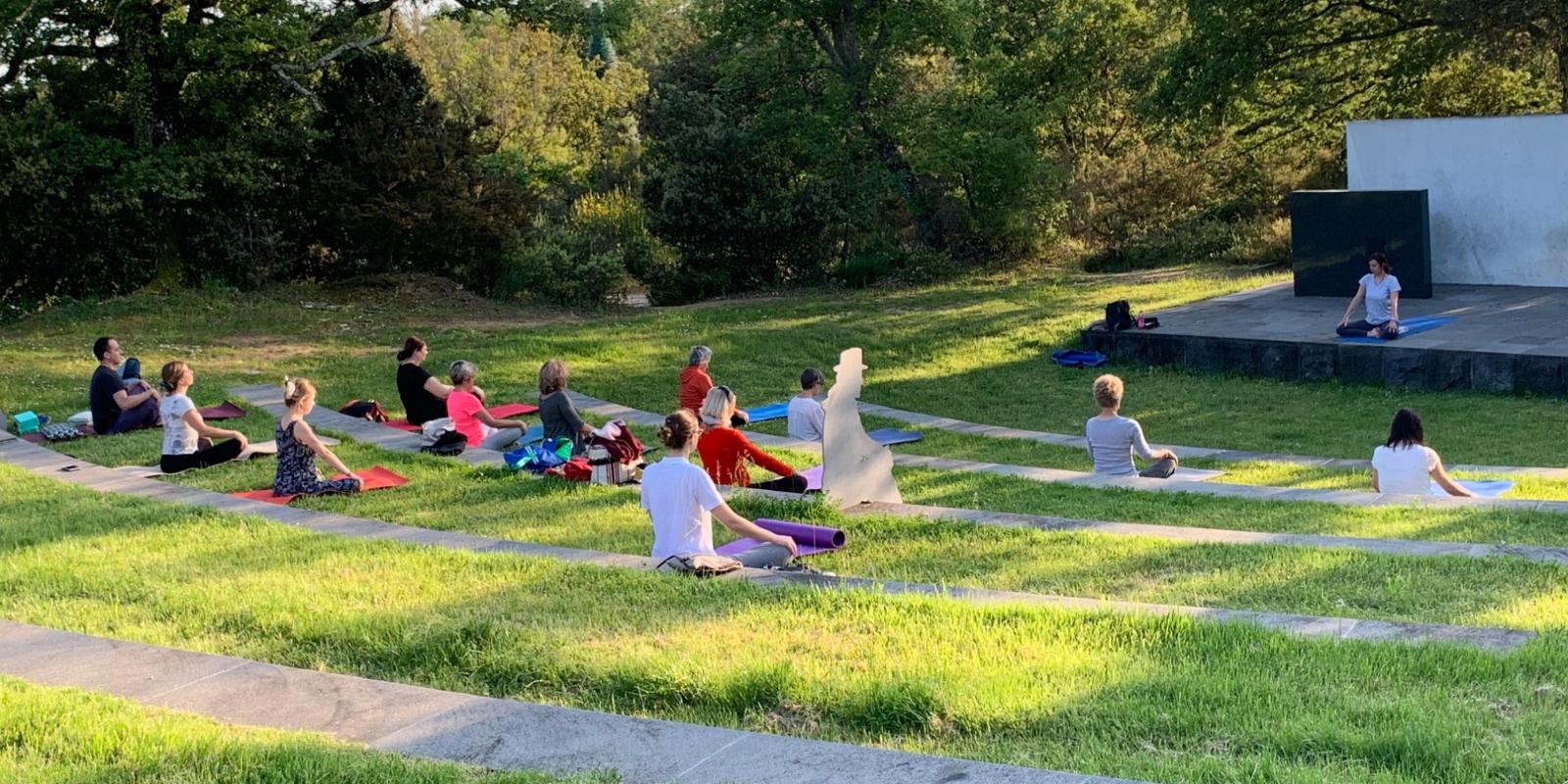 Photo ©Parco Sculture del Chianti
This event has passed
golf_courseSport
info
Important information:
Events and shows all around Tuscany can take place provided that the guidelines aimed at guaranteeing social distancing and containing the risk of infection from COVID-19 are observed. In any case, we invite you to contact the organizers for up-to-date information about the status of the single events. Stay updated
here
Yoga at the Chianti Sculpture Park
Fitness e relax fully immersed in the Chianti nature
Are you ready to enjoy a unique moment at the Chianti Sculpture Park with Yes Yoga e Shiatsu in Chianti?
Do not miss 4 Yoga lessons in the wonderful Amphitheater of the Park.
We wait for you on Thursday 4, 11, 18, 25 June 2020 at 6.45 P.M.!
Lesson fee + Park's entrance: €15,00 – Reservation required.
SPECIAL OFFER: 4 lessons for €45 (instead of €60)
WHAT'S INCLUDED:
· Entrance to Parco Sculture del Chianti
· 1 Yoga Lesson (1 hour)
. Free Download our Audioguide-App "ChiantiPark" from Apple Store or Google Play Store
NOT INCLUDED
· Yoga mat (Do not forget to bring your own!).
Useful information:
Reservation is required;
No dressing room or shower available. We suggest you to reach the Park already dressed up for theyoga class;
You should use the mask at the Reception, but it's not mandatory during yoga class as long as the safety distances will be maintained.
Do not forget to bring your own yoga mat!
Bring with you a towel and a little pillow for the final relaxation.
Info & Reservations: Pagina Facebook o Facebook Messenger, E-Mailinfo@chiantisculpturepark.it or Phone/Whatsapp +39 0577 357151
Download the leaflet
When
From 04 Jun 2020
to 25 Jun 2020
Details
From 04 June 2020 to 25 June 2020

Thursday
start 18:45 end 20:00