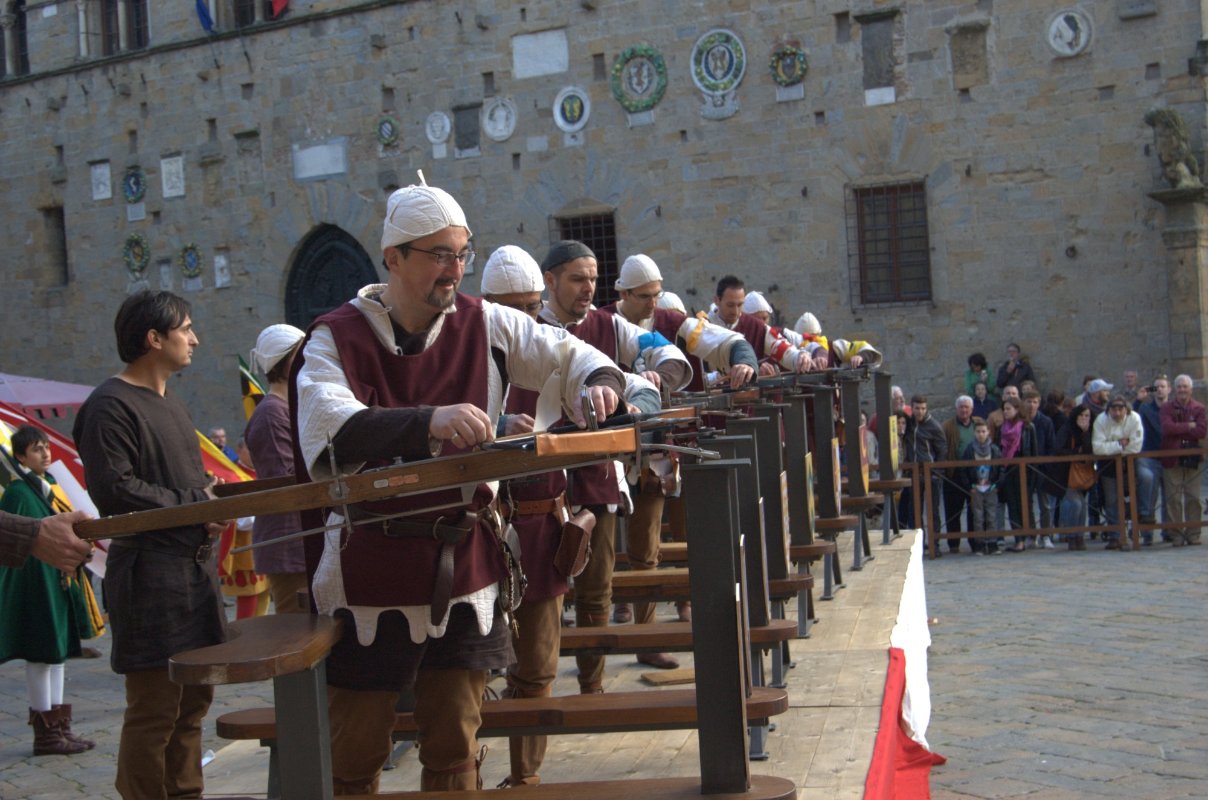 This event has passed
Folklore
Ut Armentur Balistari
Crossbow tournament
The "Ut Armentur Balistari" draws on an event from the fourteenth-century history of the city of Volterra, when the Contrade (historic districts of the city) held both the burden and the honor of submitting their best archers to defend the city walls.

The tournament takes place in two phases. In the first phase, two crossbowmen chosen from each district challenge each other. Ultimately, the eight best shooters will compete by simultaneously shooting their arrows (verrette) toward a single target known as the"Corniolo" or "Tasso".

The most skilled will be named Prior of the Crossbowmen and recognized for his or her achievements.
Details
Saturday 01 june 2019
start 16:00 end 18:00