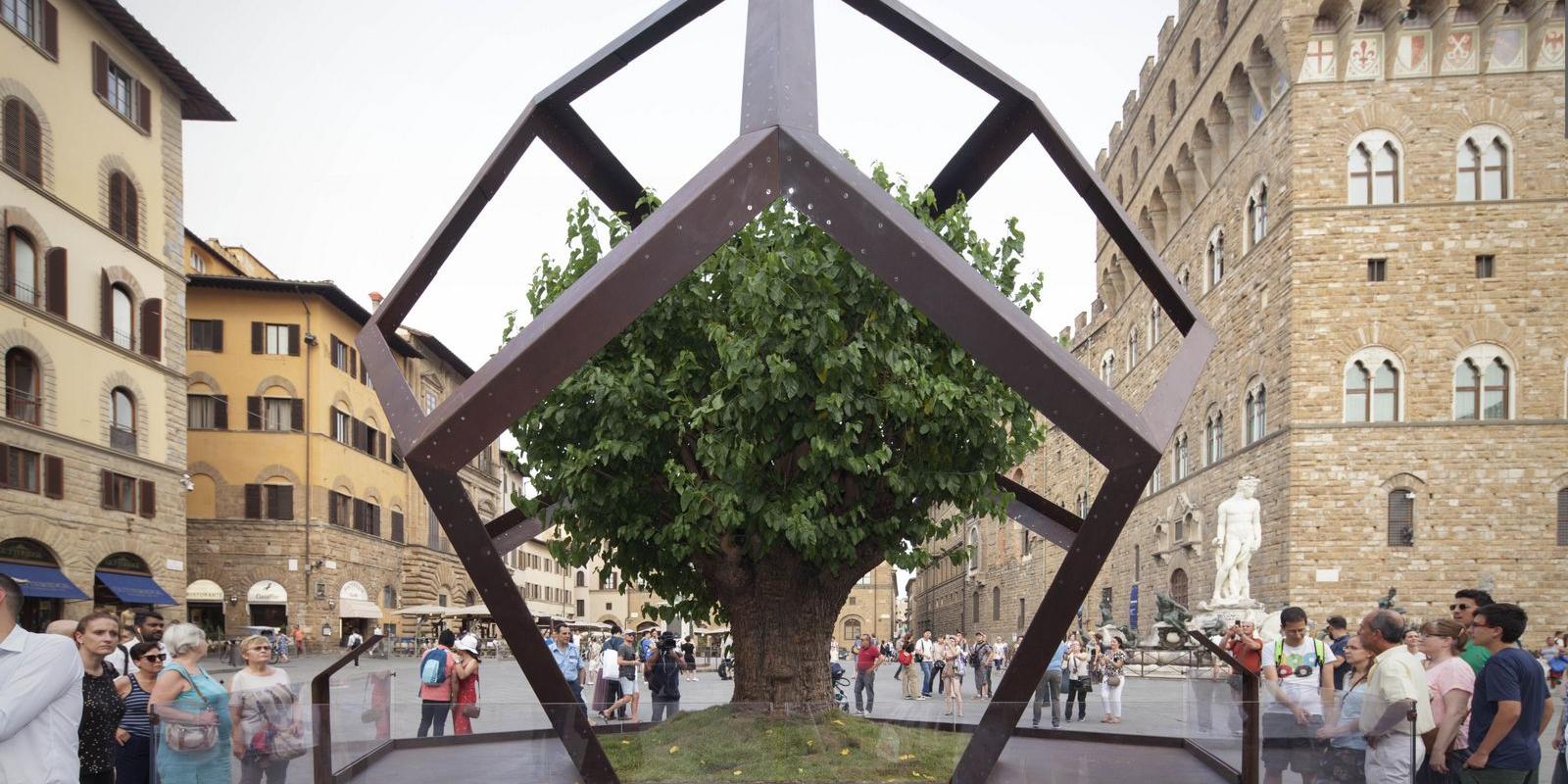 This event has passed
collectionsExhibitions
info
Important information:
Events and shows all around Tuscany can take place provided that the guidelines aimed at containing the risk of infection from COVID-19 are observed. We invite you to contact the organizers for up-to-date information about the status of the single events. Stay updated
here
The Botany of Leonardo
From September 13 to December 15, at the Santa Maria Novella Museum, an exhibition curated by Stefano Mancuso
Not only art but also science and nature: The Botany of Leonardo. A Vision of Science Bridging Art and Nature brings visitors on a discovering of the many fields of knowledge, running from September 13 to December 15 at the Santa Maria Novella Museum in Florence. The exhibition offers the public an opportunity to explore the master's studies on the forms and structures of the plant world through his methodical perspective.
The exhibition includes a combination of original folios, plant samples and installations that help man interact with plants. The show encourages a wide-reaching reflection and contemporary discussion about scientific evolution and environmental sustainability.
The exhibition was ideated and curated by Stefano Mancuso, one of the top authorities in the world in the field of plant neurobiology; Fritjof Capra, physicist, theorist and director of the Center for Ecoliteracy at Berkeley, in California; and Valentino Mercati, founder and president of Aboca.
An installation raised in mid-June in piazza della Signoria was a preview of the exhibition: a large polyhedron with a mulberry tree inside. The piece invited the piazza's millions of visitors to reflect on one of the greatest – and innumerable – interests Leonardo had, which will be on display in the exhibition in a never-before-seen way. The genius's passion for botany and observing nature, his numerous insights and explorations of the forms of the plant world and the living beings in general are the themes that will highlight the depth of Leonardo's thought process, as relevant today as they were during his lifetime.
Why a dodecahedron? For Ancient Greeks and Renaissance Neoplatonist philosophers, the dodecahedron represented the entire universe, while the other four Platonic solids represented the four elements: earth (hexahedron), air (octahedron), water (icosahedron) and fire (tetrahedron).
The mulberry tree, meanwhile, was one of Leonardo's favourite plants and represented him, as a unique theme, in the Sala delle Asse at the Sforza Castle in Milan, which was restored for the 500th anniversary of the artist's death. This tree, which evokes an important Milanese decorative motif, echoes Leonardo's knowledge as an important botanist.
When
From 13 Sep 2019
to 15 Dec 2019
Details
From 13 September 2019 to 15 December 2019