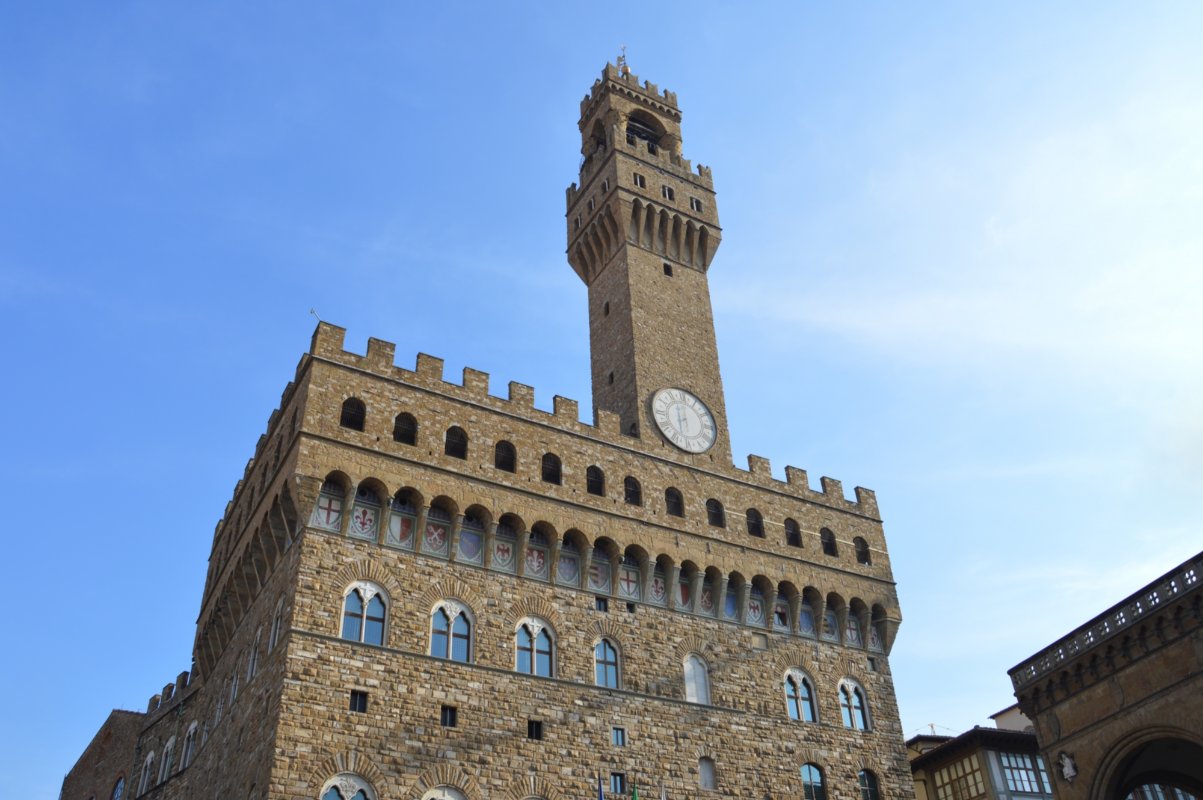 Photo ©
Foto di Lorenzo Testa - Opera propria, CC BY-SA 4.0
collectionsExhibitions
Leonardo da Vinci and Florence. Sheets from the Codex Atlanticus
From March 25 to June 24, an exhibition in Palazzo Vecchio celebrating the Florentine identity of the Tuscan genius
Florentine identity is a theme not only relevant to the city of Florence and the site of the exhibition, Palazzo Vecchio, but also Leonardo's bond with this city, to whom the artist dedicated his ingenuity and energy.
Leonardo's written notes and drawings in the Codex Atlanticus and coming from the Biblioteca Ambrosiana in Milan are relevant to his endeavours, memories and rapports with Florence in a broad sense, ranging from the 1460s to Leonardo's death in 1519.
The drawings, arranged into several sections, cover a variety of subjects: the link between friends and family and Florentine events, Palazzo della Signoria, the Medici, Santa Maria Nuova, and the Arno and hydraulic maps in the area around Florence, as well as his studies on flight and geometry.
In addition to Leonardo's drawings, the exhibition also features the Bust of Christ by Gian Giacomo Caprotti, known as Salaì, a student of Leonardo and the model for many of the master's paintings.
When
From 25 Mar 2019
to 24 Jun 2019
Info
Tel. +39 055 2768224 – +39 055 2768558
When
From 25 March 2019 to 24 June 2019
Other events in Leonardo 2019