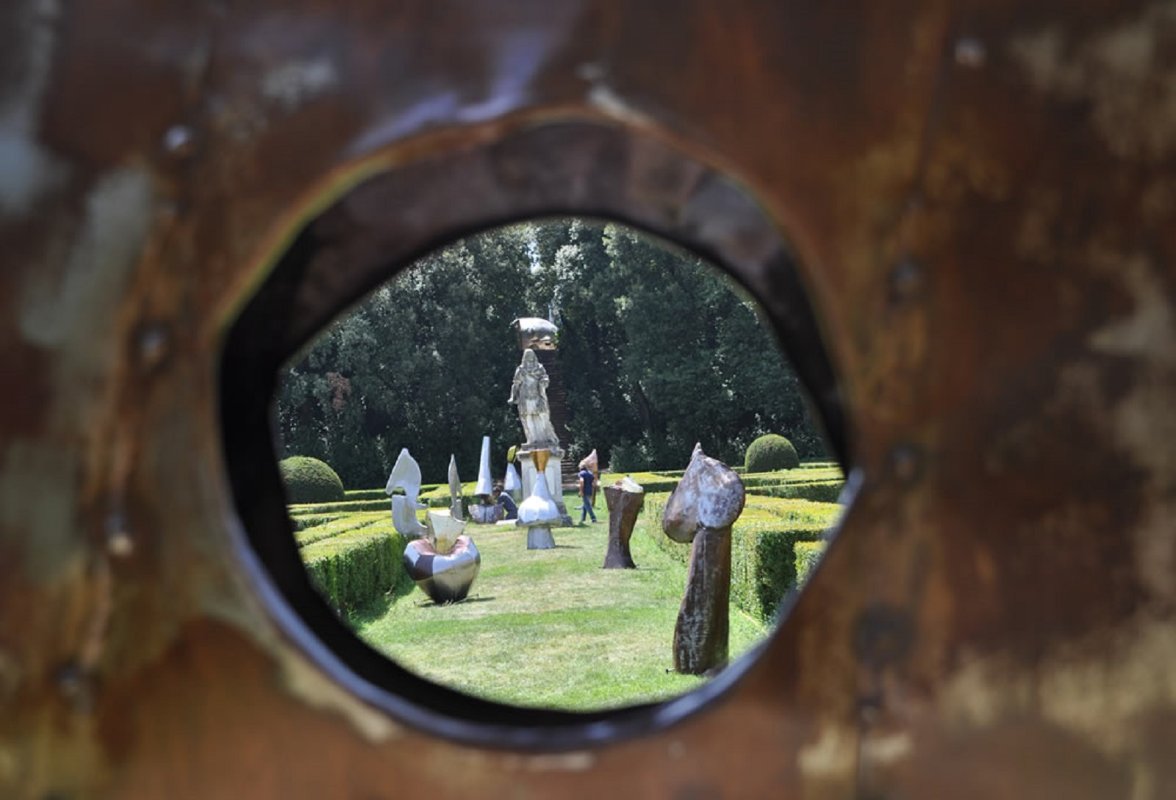 collectionsExhibitions
info
Important information:
tarting from May 18, events organized by museums and other cultural attractions (es. exhibitions) might be open to the public as normal, provided that the guidelines aimed at containing the risk of infection are observed. All other events and shows organized in indoor and outdoor venues open to the public, such as cinemas, theatres, games and sporting events are suspended up until June 14. In any case, we invite you to contact the organizers for up-to-date information about the status of the single events.stay updated
here
Forme nel verde
The Sculpture Festival, inaugurated in 1971, takes place in one of the most beautiful Italian gardens
Forme nel Verde is an international exhibition of contemporary sculpture, which takes place every year, from July to October, in the Horti Leonini in San Quirico d'Orcia, one of Italy's most famous and particular parks. The exhibition was inaugurated in 1971 by Mario Guidotti, who acted on his impulse to 'de-musealize' art and bringing it, living and breathing, to people and their everyday lives. For Guidotti it was obvious that concrete sculpture, so emblematic of contemporary art, should be found in a sea of green, tucked between the geometric lines of a typical Italian-style garden. A garden like Horti Leonini, which was created by Diomede Leoni on designs, it seems, by Michelangelo.
Dozens of editions later, the event has adhered to a winning formula, namely "taking the artworks outside". It has gifted Val d'Orcia with works from some of the most illustrious names in Italian and international sculpture, from Costantino Nivola to Augusto Perez, from Sinisca to Kurt Laurenz Metzler, from Tagliolini to Spender and Ogata.
It treats art, therefore, as an expression and an element of the landscape, with statues that almost seem to nestle in the green of the hedges. Art within art, then, for the garden of the Horti Leonini is a work of art in itself, one of the most important and precious jewels that San Quirico d'Orcia exhibits to the public every year.
When
From 01 Jul 2020
to 31 Oct 2020
Details
From 01 July 2020 to 31 October 2020