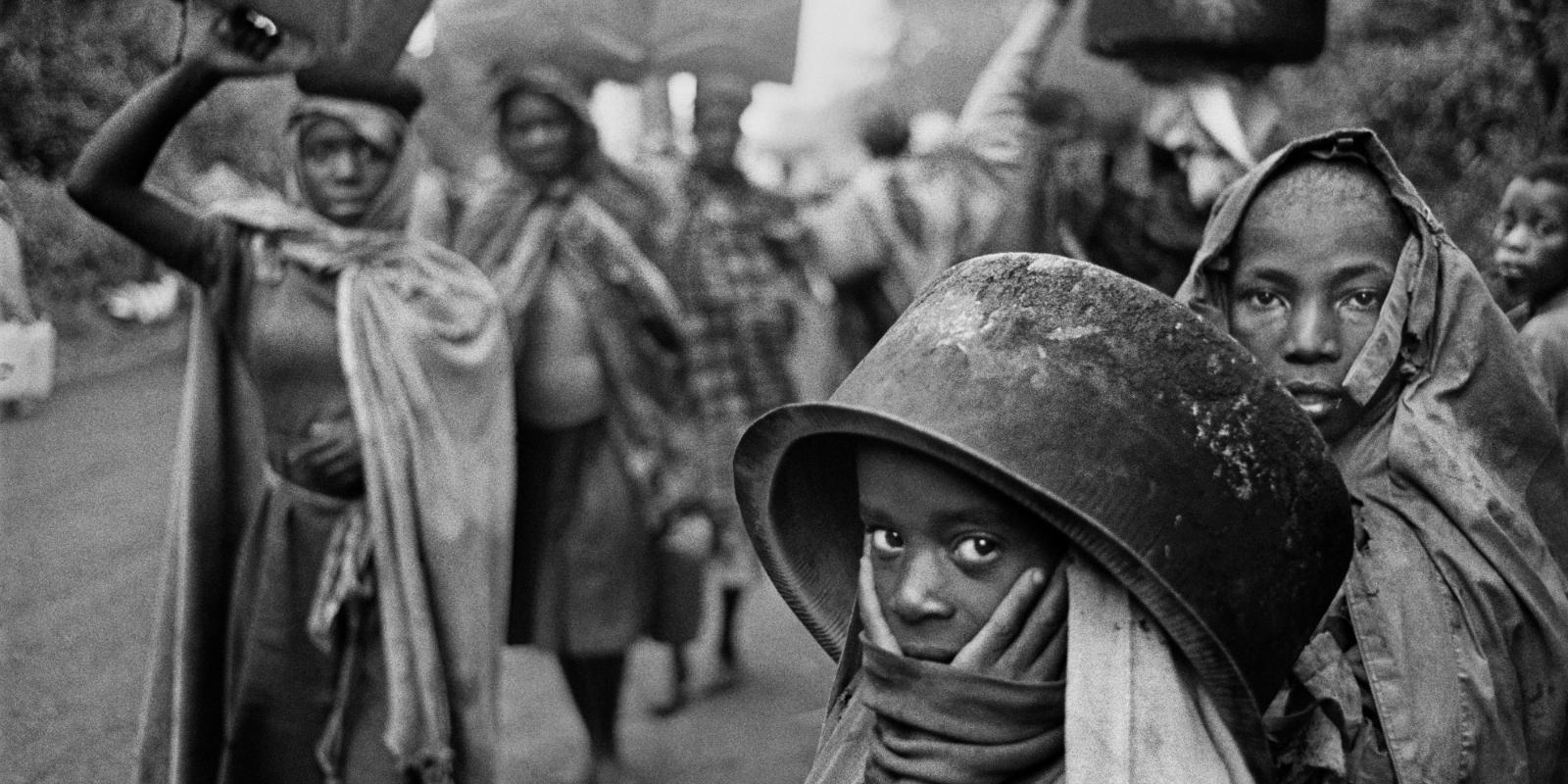 This event has passed
collectionsExhibitions
info
Important information:
Events and shows all around Tuscany can take place provided that the guidelines aimed at guaranteeing social distancing and containing the risk of infection from COVID-19 are observed. In any case, we invite you to contact the organizers for up-to-date information about the status of the single events. Stay updated
here
Exodus: on the migration paths
Until 14 June 2020 at Palazzo Buontalenti, the one-man show by leading photo reporter Sebastião Salgado
Fondazione Pistoia Musei, in partnership with Pistoia – Dialoghi sull'uomo, a contemporary anthropology festival, and Contrasto, presents Exodus: In cammino sulle strade delle migrazioni, an exhibition of works by leading photo reporter Sebastião Salgado.

The exhibition, curated by Lélia Wanick Salgado, consists of 180 photographs and tells the story of our time through dramatic and heroic moments by individuals. It poses an important question without an answer: are we perhaps leaving most of the human species as we head toward the future?

For years, the Brazilian photographer documented mass migration, imbuing his images with the existential condition of millions of people who broke ties with their roots, finding themselves on a journey to other places. Almost a generation has passed since these photos were displayed for the first time and yet, in many ways, the world shown has not changed at all.

Today's refugees are only the most visible victims of a global process that shows how much everything that happens on Earth is connected, from the growing gap between rich and poor to population growth, the mechanization of agriculture and the destruction of the environment, climate change and fanaticism exploited for political gain.
Poverty, natural disasters, violence and war force millions of people every year to abandon their homes and live in refugee camps, which typically expand to become small cities, consuming savings, and very often lives, in pursuit of the dream of a Promised Land. This exhibition examines the life of refugees, our survival instincts, mass migration, urban unrest and the tragedy of continents now cast adrift; it looks at fear and poverty as well as willpower, dignity and courage.
"Today more than ever," says Salgado, "I feel that the human species is all one. There are differences in colours, languages, cultures and opportunities, but people's emotions and responses to the world are broadly the same. People flee from war to avoid death; they emigrate in search of a better fate; they build new lives in foreign countries, and they adapt to hostile conditions. And yet, as the human race, we seem dangerously given to self-destruction. Maybe it's from this point that we have to start reflecting: our very survival is at risk. The new millennium may be nothing but a date on the calendar of one of the great religions, but we can use it to make a point. We hold the key to humanity's future in our hands, but first, we have to understand the present."
When
From 18 Feb 2020
to 14 Jun 2020
Details
From 18 February 2020 to 14 June 2020