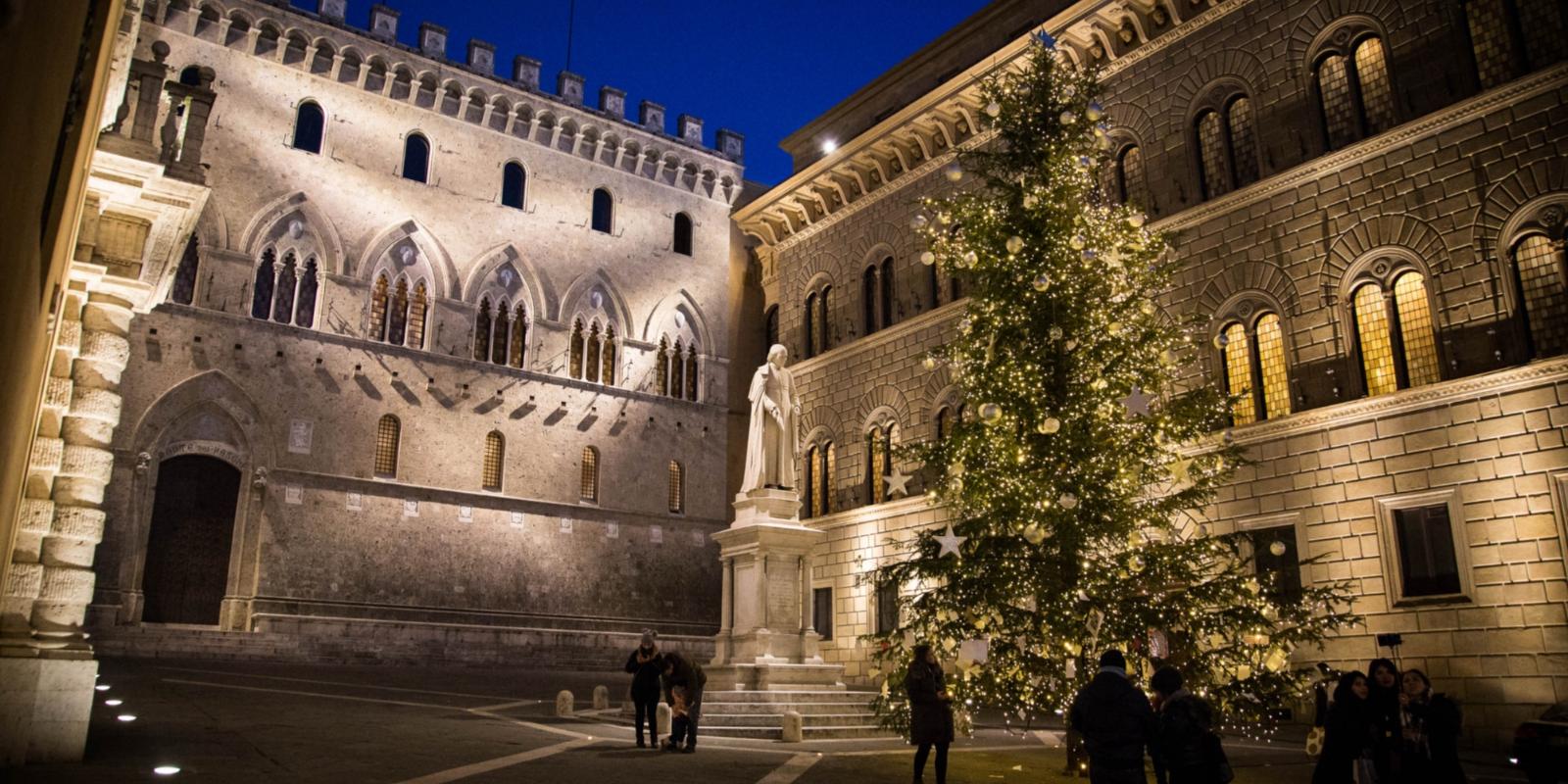 This event has passed
eventOther events
info
Important information:
Events and shows all around Tuscany can take place provided that the guidelines aimed at guaranteeing social distancing and containing the risk of infection from COVID-19 are observed. In any case, we invite you to contact the organizers for up-to-date information about the status of the single events. Stay updated
here
Christmas in Siena
The holiday atmosphere arrives in the city with events, nativity scenes and markets
Christmas in Siena this year will be truly incredible, with a calendar of events that will offer magic and fun throughout the city for the entire holiday period. Celebrations will begin on November 16 with inauguration of "Christmas Village" and "FunLand," which will bring to life piazza Matteotti, the Lizza Gardens and piazza Madre Teresa di Calcutta. Santa Claus's House, an ice-skating rink, markets and many other fantastic attractions will enchant adults and kids alike.
On December 1, the lights will be turned on, and what lights they are! The biggest addition to 2019 will be "A Spectacle of Lights," with light projections, videomapping and many new lightings that will me the atmosphere throughout the historic entire special and even more magical. The first videomapping will be dedicated to children in piazza Matteotti, from December 7 to January 6, while the second projection will take place in piazza del Campo on December 14 and will continue until December 26 with a calendar that will be revealed soon.
The Monte dei Paschi di Siena bank will also take part in these Christmas initiatives with the traditional tree lighting in pizza Salimbeni on Sunday, December 1.
On December 15, a beautiful Christmas tree will be inaugurated in the courtyard of the Podestà.
A wide selection of art events will also be available, like the exposition of nativity scenes from around the world at the Magazzini del Sale and the exhibition dedicated to 70 years of Tex at Santa Maria della Scala. The city will host a large, nonstop part, with lights, decorated trees, nativity scenes, events and events, all to discover in the streets and alleys of Siena, be it on foot or on board the Christmas Train that kids will love.
Christmas in Siena is made possible thanks to a collaboration with Monte dei Paschi di Siena, Estra -Energia al futuro and the Arezzo – Siena Chamber of Commerce, Simply Market, Etruria Retail.
The Christmas Village and FunLand were made possible with a collaboration with CAT Confesercenti Siena.
Shop keepers will participate in the lighting exposition throughout the centre.
When
From 16 Nov 2019
to 06 Jan 2020
Details
From 16 November 2019 to 06 January 2020