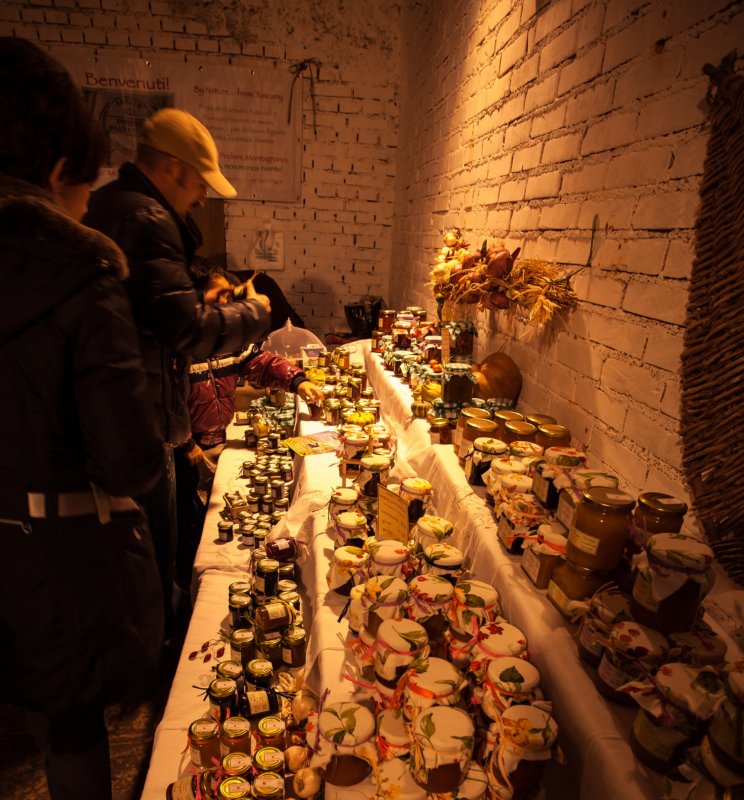 This event has passed
shopping_basketFood festivals
Centogusti dell'Appennino in Anghiari
A market and fair dedicated to the world of agritourisms, food and wine
With the arrival of autumn, Anghiari prepares to host the market and fair "I Centogusti dell'Appennino" (The Hundred Flavours of the Apennines).
The event will take place from October 31 to November 3 throughout the historic centre. The fair, dedicated to the worlds of agritourisms, food and wine, is an opportunity for producers and consumers to meet. The whole event will take place in a town classified as one of the most beautiful villages in Italy.
Another event not to miss is the typical "Osteria dei Centogusti," organized by the town's Pro Loco. A beautiful section of the defense walls overlooking the plain where the famous battle took place will be the setting for this delicious meal of typical flavours from the Valtiberina.
When
From 31 Oct 2019
to 03 Nov 2019
Details
From 31 October 2019 to 03 November 2019