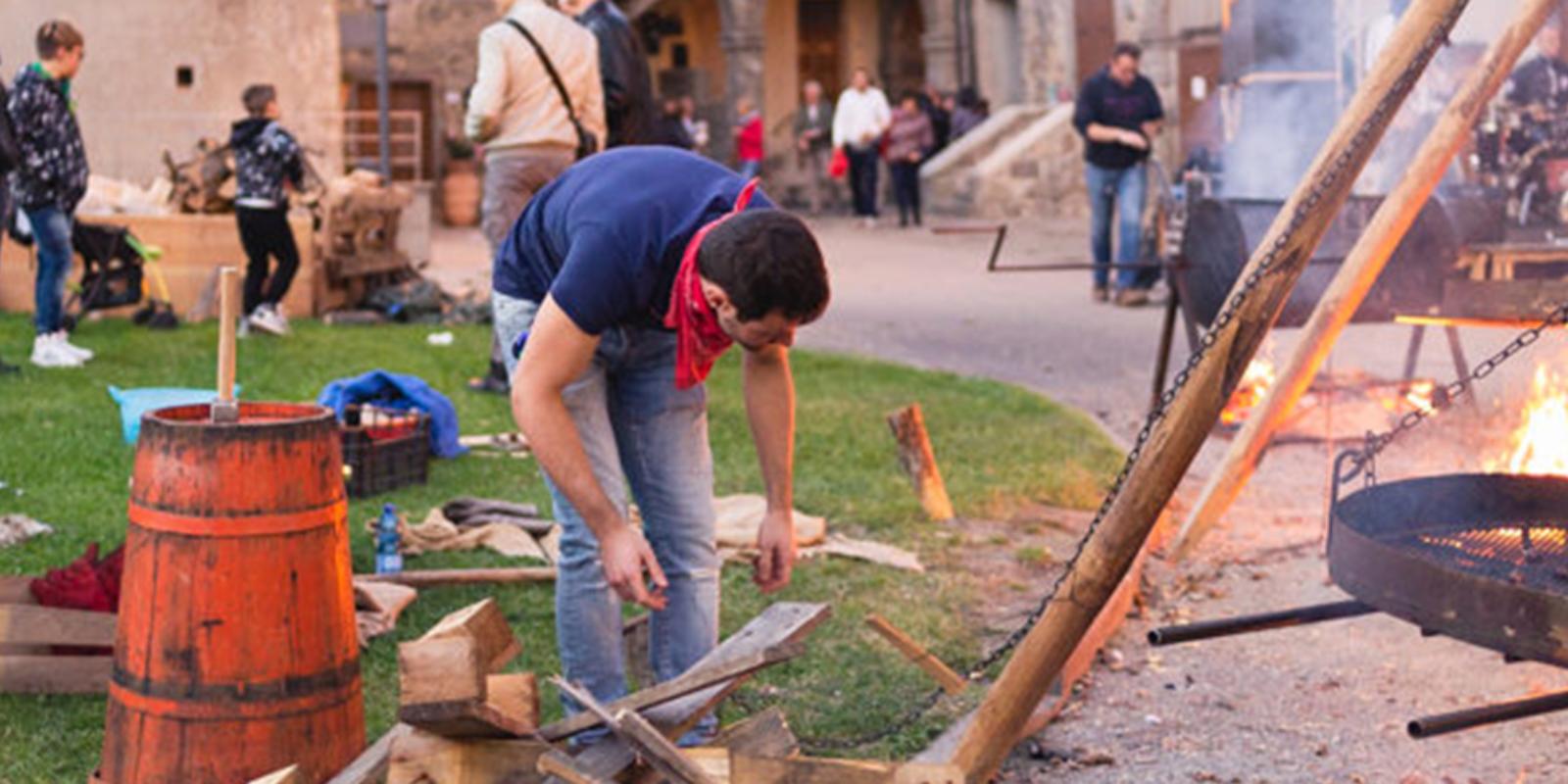 This event has passed
shopping_basketFood festivals
info
Important information:
Events and shows all around Tuscany can take place provided that the guidelines aimed at guaranteeing social distancing and containing the risk of infection from COVID-19 are observed. In any case, we invite you to contact the organizers for up-to-date information about the status of the single events. Stay updated
here
Autumn Festival in Abbadia San Salvatore
Two weekends surrounded by the Autumn colours and flavours of Monte Amiata
The Autumn Festival in the medieval village of Abbadia San Salvatore and its thousand-year-old Abbey of San Salvatore, where the air of yesteryear mixes with the aromas of fire and food. The festival brings attendees back in time to when the Amiata, like a mother mountain, fed its "children" with its fruits.
Mushrooms and chestnuts were the main ingredients used by generations of locals, who foraged through the slopes of this mother to gather what it had to offer before grinding them down and transforming them into flour that fed them for the entire year. In the cellars and kitchens, the cupboards were filled with precious chestnut flour, which for centuries was used to make bread in this area lacking in wheat.
Every day, nutritious polenta made with this flour ensured men and women had to work hard. They woke up early, went into the fields or forests with their mules, loaded it up with wood or everything the mountain had to offer: the warmth of its wood, the sweetness of its food, the rielief of its priceless wild herbs. It was a difficult and severe life, but it was livened by the idea that they would never have to go without these foods.
During the second and third weekend of October, food stands will be set up in Piazzale Michelangelo, in front of the Abbey of the Santissimo Salvatore, and in the cellars around the historic centre, offering typical and traditional dishes. The streets throughout the town will be decorated with an Autumn theme, with games and entertainment as well as life music in the piazzas in the evening.
On Saturday and Sunday mornings, experts will offer guided excursions to the forest to search for chestnuts and mushrooms, while the Mining Park and Museum will hold tours with its mining train in the Level VII Gallery, accompanied by former miners.
Download the leaflet
When
From 11 Oct 2019
to 20 Oct 2019
Details
From 11 October 2019 to 13 October 2019


From 18 October 2019 to 20 October 2019