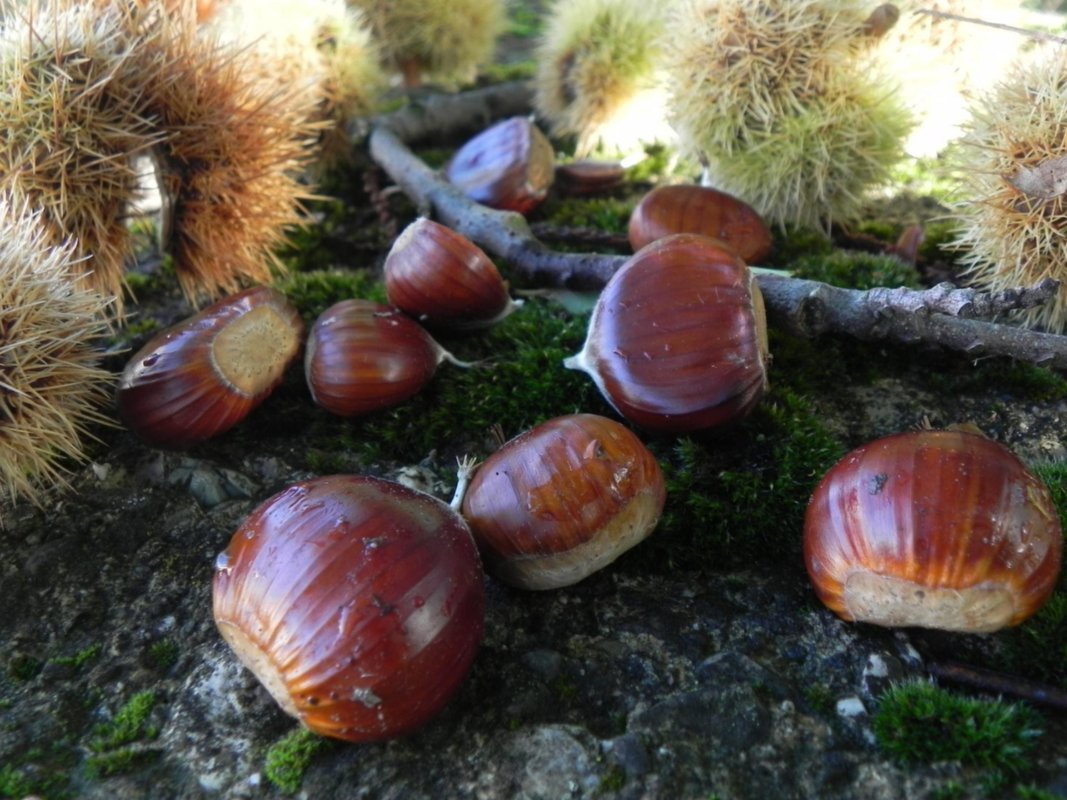 This event has passed
shopping_basketFood festivals
AmiatAutunno
The showcase is back that brings together the municipalities of Monte Amiata for a series of events centred on local food specialities
Chestnuts, mushrooms, wine and oil form the soul of AmiatAutunno, a series of food events that brings together the eight municipalities of Monte Amiata until November: Abbadia San Salvatore, Arcidosso, Castel del Piano, Castell'Azzara, Castiglione d'Orcia, Piancastagnaio, Roccalbegna and Santa Fiora.

In Bagnolo (Santa Fiora),the Sagra del Fungo Amiatino mushroom festival returns on 12+13 and 19+20 October, with a mycological exhibition and tastings alongside musical performance and children's entertainment.

Two weekends centred on food and the joy of spending time together takes place in the medieval town of Abbadia San Salvatore, where the Festa d'Autunno autumn festival returns on 11, 12+13 and again on 18, 19+20 October. The focus is on chestnuts, a fruit of the land that has always filled cupboards with its flour and which has managed to replace flour in an area with a shortage of wheat. While chestnuts are roasted, the medieval village comes alive with tastings in a unique atmosphere made unique by live music, markets and performances.

Mushrooms and chestnuts are celebrated in Vivo d'Orcia (Castiglione d'Orcia), where the Sagra del Fungo e della Castagna (Mushroom and Chestnut Festival) is held on Sunday 13 and 19+20 October. Mushroom dishes take centrestage and plenty of performances alternate between the tastings. The highlight is the entertainment and bizarre Palio del Boscaiolo (20 October).

#AmiatAutunno continues on 18, 19+20 October in Cana (Roccalbegna) with La Biondina, which is named after the chestnut, alluding to the colour achieved after being roasted in the typical ember pots. Try other traditional specialities, such as chestnut polenta with ricotta, mushroom soup, savoury cookies and castagnaccio, a chestnut cake. Check out the "frasche", the town's cellars where you can savour local wines.

Castagna in Festa in Arcidosso is held over two weekends (18, 19+20 and 25, 26+27 October), celebrating the fruit that enjoys a close relationship with the many men and women of Amiata. Myriad associations set up stalls selling chestnut specialities, including beer. Peer into the cellars in the old town centre and check out the busy playbill of shows and concerts.

On 19 and 20 October, #AmiatAutunno moves to Santa Fiora for the Sagra del Marrone Santafiorese to pay tribute to this highly regarded chestnut. Two days of chestnut recipes, guided tours in the Santa Fiora woods, and visits to local mills and drying rooms. Visitors are welcomed with tours of the town and its cooking school.

On 27 October in Castel del Piano olive oil is celebrated with a walk or e-bike tour through the olive groves, which includes a visit to Potentino Castle and the Anteata oil mill for a tasting.

Also on 27 October, the spotlight switches to Campiglia d'Orcia (Castiglione d'Orcia) for the Festa del Marrone chestnut festival. Traditional food is served and the three neighbourhoods bring the town to life with players wearing period costumes parading along the streets performing old myths and singing local tunes.

In late October (date to be announced), Castell'Azzara throws itself into tradition with Zucche in festa, an event based on a centuries-old Tuscan custom. Organized by the local tourism board, with the backing of the Castell'Azzara council, this is the festival of hollowed-out pumpkins made into skulls lit up with candles.

Crastatone in Piancastagnaio was established to celebrate the end of the chestnut harvest and the start of winter, from 31 October to 3 November. The name comes from the dialect word "crastare", the action of cutting chestnuts before roasting them. The narrow streets are worth exploring as the air becomes scented with the roasted fruits and burning wood, while inns and restaurants serve traditional menus. Art exhibitions, markets, music and guided tours complete the event.
When
From 12 Oct 2019
to 09 Nov 2019
Details
From 12 October 2019 to 09 November 2019