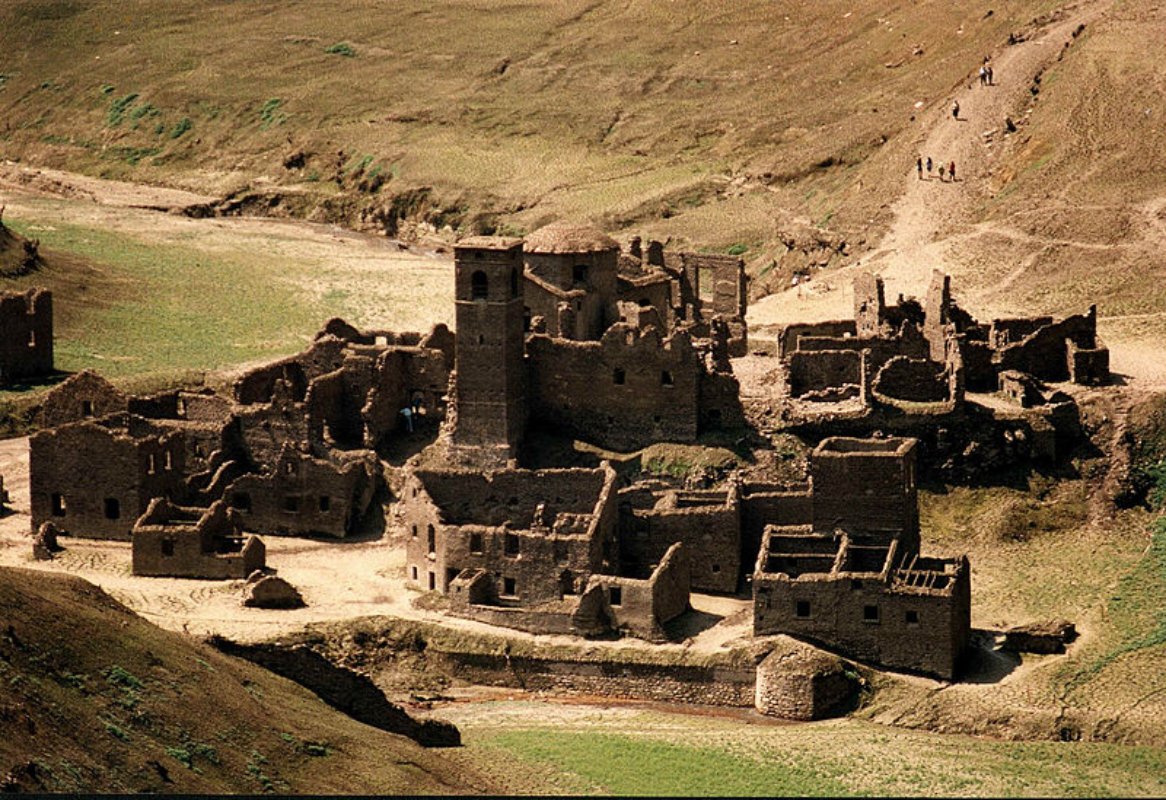 Vagli di Sotto
A mountain town, a man-made lake and three sunken villages
During the first millennium BCE, the high Serchio valley was populated by the Ligurians/Apuans who based their economy on farming and shepherding. Around the fourth century BCE, Etruscans settled in the Upper Edron Valley, as testified by archaeological finds near Bivio. In the Early Middle Ages, the Byzantines ruled the Garfagnana before the Longobards made it an important military area. Around the eleventh century, Vagli was dominated by the Careggine nobles, who had Ghibelline tendencies; during the long fights between Lucca and Pisa, the town usually allied with the latter. In 1371, Alderigo degli Antelminelli ceded the Garfagnana communities he had conquered to Lucca. In 1451, the three hamlets belonging to Vagli di Sotto were given to the Este family who ruled the area for many centuries.
Everything about Vagli di Sotto, its history and main attractions, are linked to Lake Vagli, artificially formed in 1947 with the building of the dam over the Edron. In addition to the local natural beauty, as seen in the Lake Vagli Biopark (which includes a long path along the lake's shores), check out the rope bridge with its cycle trail and footpath. At 132 meters it's the longest in Europe. Head to Volo dell'Angelo, a striking jump into the unknown attached to a steel cable that lets you "fly" over the lake's surface for 1500 meters, traveling at a height of approximately 350 meters and reaching speeds of up to 150 km/h. It was also designed for the disabled to enjoy the experience.
Also linked to the lake is the local symbol, although it can only be seen every ten years or so: the sunken village of Fabbriche di Careggine, which was swallowed by the water in 1953, when the Vagli Dam project was completed. The villages of Pantane and Piari were submerged at the same time and residents forced to evacuate without significant recompense.
&
TOP ATTRACTIONS IN Vagli di Sotto
Social & Web
Find out what they say about us, and tell us about your Tuscany!
Garfagnana and the Mid Serchio Valley
A land rich in history and unspoilt forests
An enchanted territory, enclosed between the Apuan Alps and the Tuscan-Emilian Apennines, and carved out by the Serchio River, rich in history and waiting to be explored: the Garfagnana, with the ...
Morekeyboard_backspace