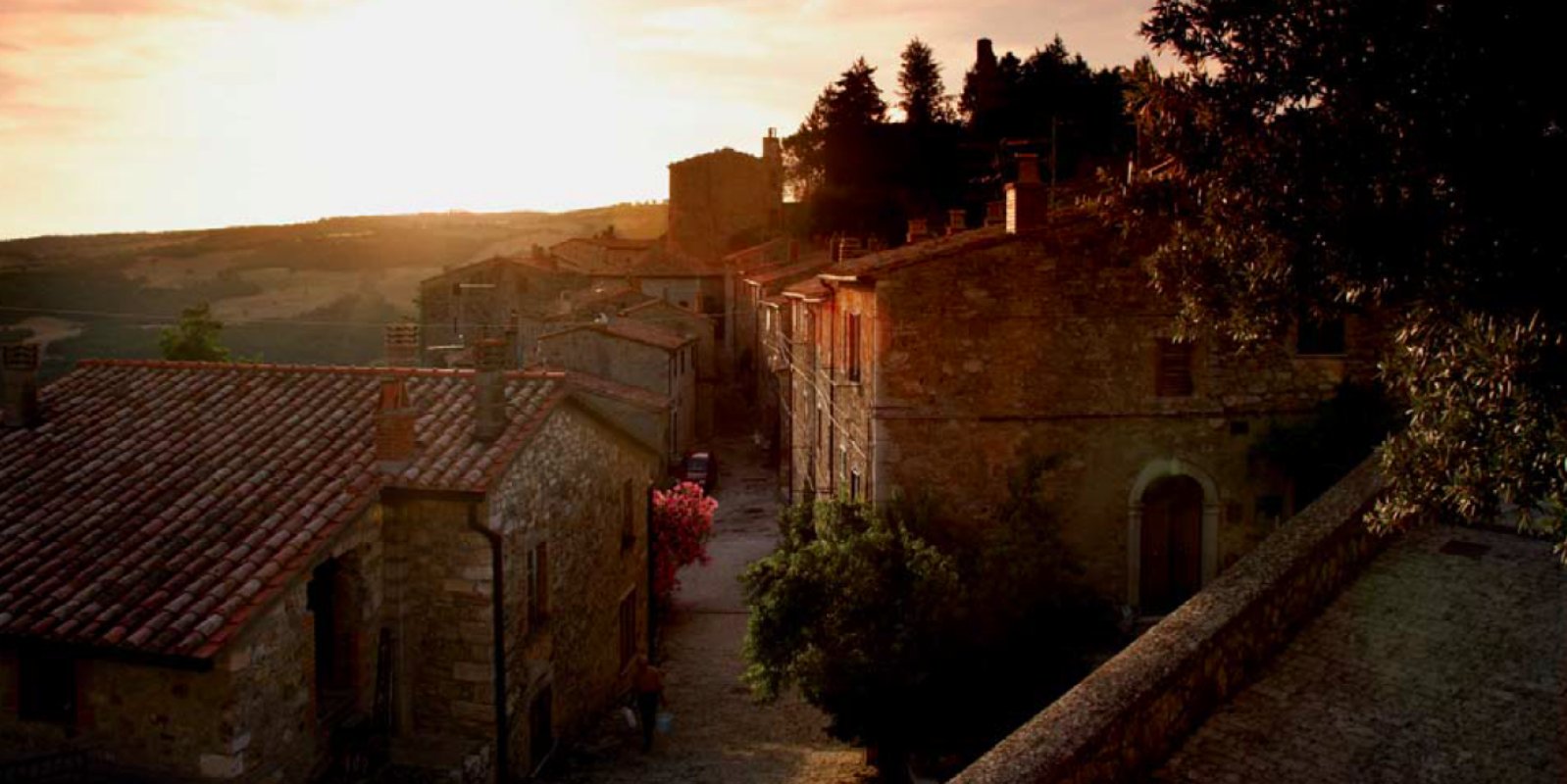 Semproniano
A VILLAGE ENCOMPASSING THE RUINS OF AN ANCIENT ALDOBRANDESCHI FORTRESS
Read the story of Semproniano on

Semproniano
Memories of an immortal guardian
"This stark Tuscan land remains in the thoughts of both those who stay here and those who grew up here but have since left it behind" -Mario LuziRead the story
Semproniano is the southernmost town in the Amiata region, the gateway to the volcano for those travelling from Saturnia and further south from Aurelia. The village, tightly surrounding the few ruins of the Aldobrandeschi Fortress, can be explored on a pleasant walk along the steep streets, often covered in steps. As mentioned, all that remains of the austere castle are a few sections of the walls, which are adjacent to the Romanesque Church of Santa Croce. Further down, you find the Oratory of San Rocco and the Parish Church of San Vincenzo e San Anastasio, which preserves various canvas paintings from the 17th century and an intriguing font in the shape of a hand.
From the centre of the village, a windy asphalt road descends to a bridge over the Albegna, proceeding in the direction of Saturnia. After following it for some time, you will likely arrive and tread through the fields at the source of the Straits of Albegna, the most evocative in the Maremma, where you can even swim in summertime.
In Fibbianello, a small farm overlooking the Albegna, botanical enthusiasts can admire a real and proper gem- the biggest olive tree in the Amiata, a thousand-year-old giant, 22 metres tall and able to produce 800 kilograms of olives with every harvest. Parallel to the Albegna, the Fiora flows toward the south, the most renown waterway of the Maremma slope. Its valley is more rugged and imposing compared to that of the Albegna, and its water is heavily reduced due to purification at the source. Westwards, the valley is dominated by the limestone cliff of Cellena, with its namesake village situated at the base.
A windy narrow road offers a nice view of the centre of the town, bringing you shortly to the village of Rochette di Fazio, another small gem in the Amiata's Maremma region. With its old houses dominated by the stump of the Aldobrandeschi Fortress and defended by an imposing limestone wall, Rochette deserves an attentive visit. In the residential area, there are the Porta del Castello, Palazzo Pretorio and Ospedale di San Bartolomeo, established in 1330.
&
TOP ATTRACTIONS IN Semproniano
Social & Web
Find out what they say about us, and tell us about your Tuscany!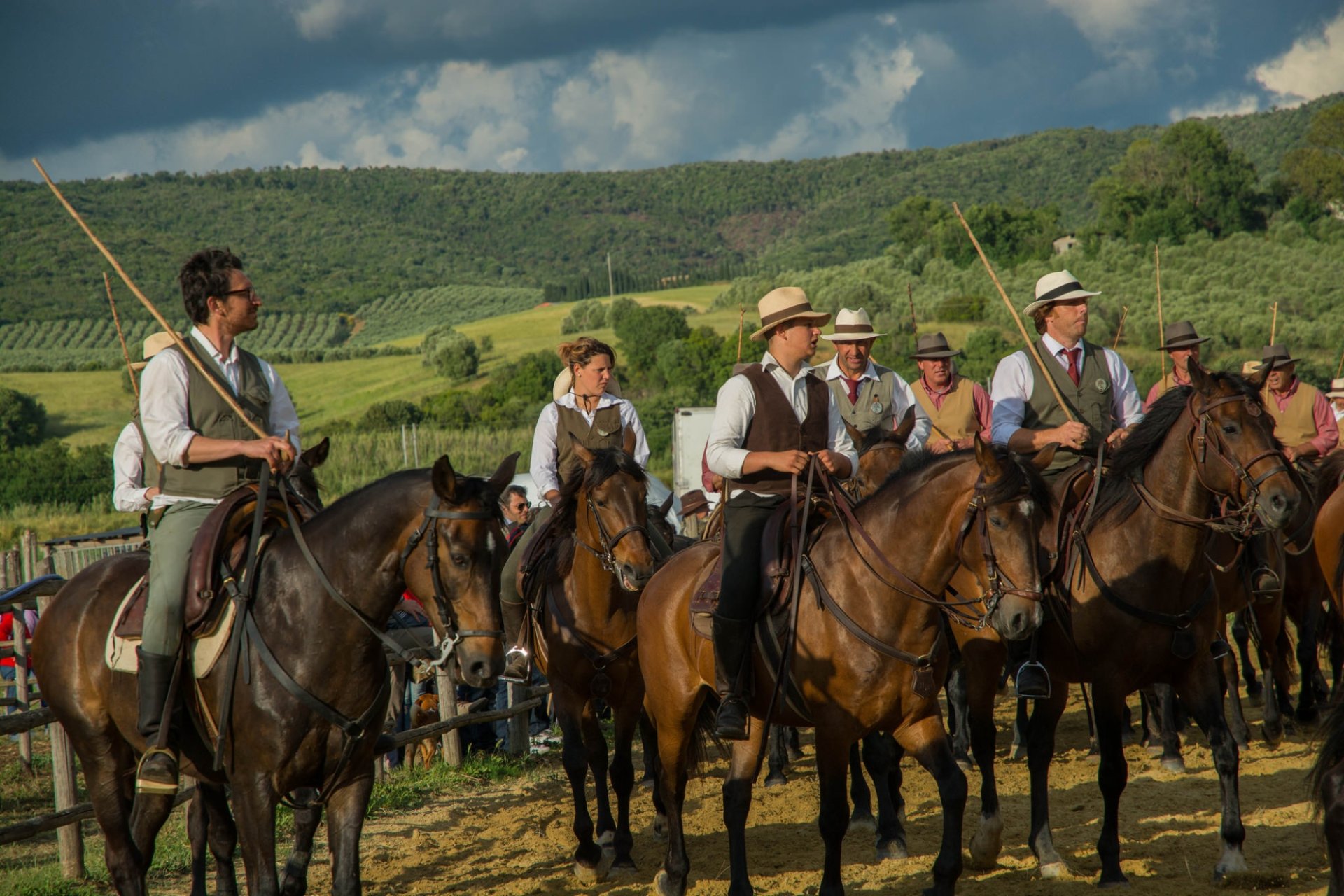 Crystal-clear sea, unspoilt countryside, hot springs and the charm of Etruscan villages
Southern Maremma is a wild land, where the most unspoilt nature reigns supreme, made up of Mediterranean scrub that inebriates with its various aromas, from the hilltops to the sea. ...
Morekeyboard_backspace