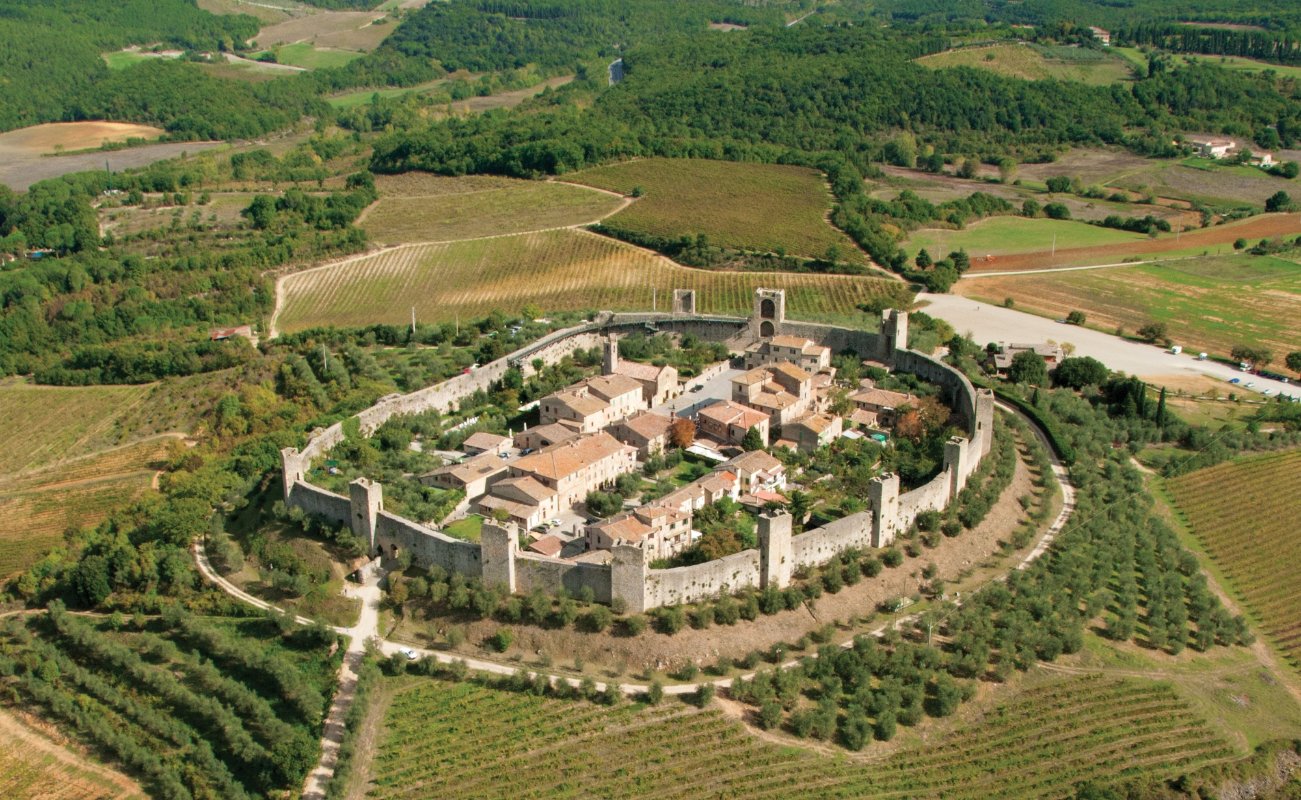 Monteriggioni
Perched on a gentle hilltop, the 14 towers lead us into the past
Read the story of Monteriggioni on

Monteriggioni
Queen of the Turrita Crown
The fortress dominates the beauty of its territory, preserving the memory of its past in the landscape and in the stories of its peopleRead the story
Monteriggioni, whose stone halo shines from the top of a hill, is one of the most memorable towns in all of Italy. The town stands illusion-like to travellers wishing to dive into the Middle Ages and its beauty is such that Monteriggioni has played the leading role in films as well as in an episode of the popular videogame Assassin's Creed. It dates way back, perhaps even settled in the 8th century BCE, as evidenced by the settlement unearthed near Campassini and the vast Etruscan necropolis Casone.
The town's main sights worth seeing are the castle and nearby Abbadia Isola, but amid the breath-taking countryside the entire Monteriggioni area teems with churches, villas and tiny villages. It's a pleasure to travel these rolling hills on foot, by bike or on horseback. With hillsides brimming with vineyards and olive groves, Monteriggioni beats out numerous natural paths.
The Republic of Siena erected the castle between 1214 and 1219, creating a defensive outpost against Florence. For centuries, the settlement fulfilled its purpose, squelching a long line of sieges and attacks. The town's military function diminished however in the 16th century when the entire state of Siena became annexed to Florence.
Monteriggioni still maintains most of its 13th-century structures, a truly unique place, even amid the many medieval towns of Tuscany. A 570-meter-long wall wraps its way around the hilltop, dotted with 14 impressive towers. The village within the walls revolves around a central piazza, home to the church of Santa Maria Assunta. While this building best preserves the town's age-old traits, copious features, notably narrow streets, have survived in these walls for centuries.
&
TOP ATTRACTIONS IN Monteriggioni
Social & Web
Find out what they say about us, and tell us about your Tuscany!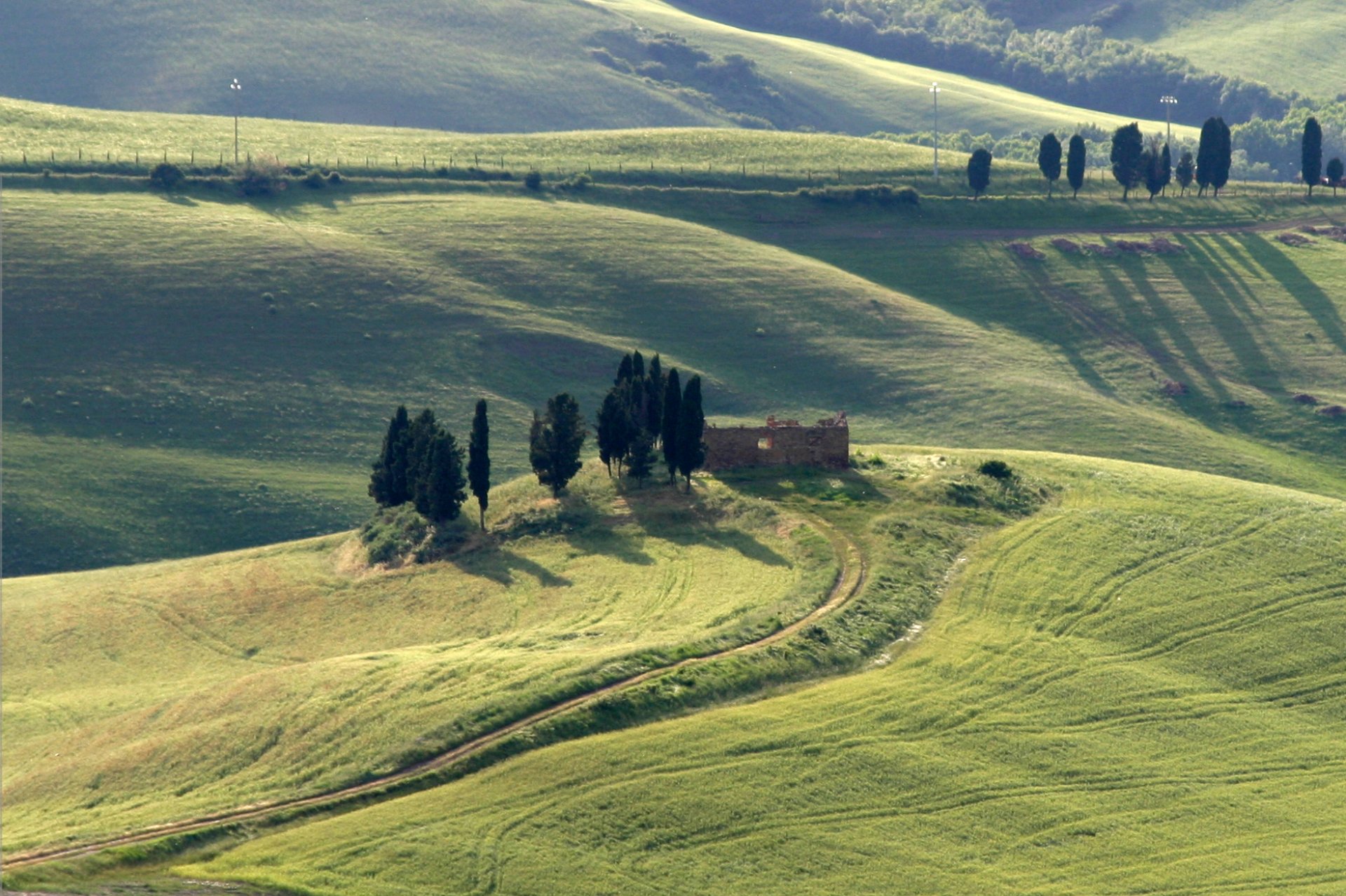 When millennia-old beauty and rolling hills go hand-in-hand
The landscape in the Val d'Elsa and the Val di Cecina are begging to be captured on film, as if it were the only way to absorb its beauty. ...
Morekeyboard_backspace