Monte Argentario
Coves, beaches and steep narrow streets
Read the story of Monte Argentario on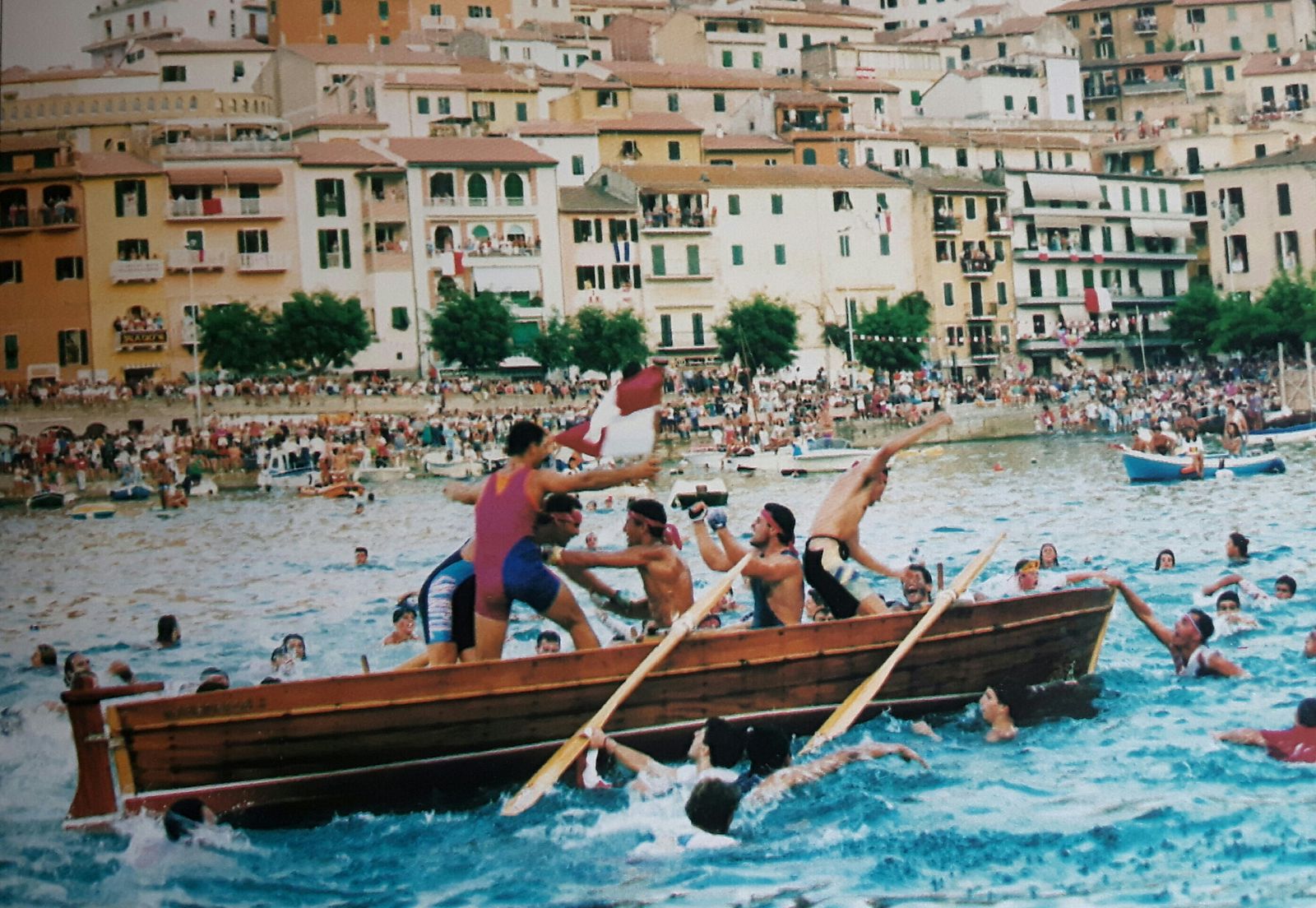 Monte Argentario
Fishermen and pirates
Every summer in Porto Santo Stefano, four fishing boats face off in the bluest Palio in existenceRead the story
Monte Argentario is a municipality that extends south to Maremma Grossetana and has its main centres in Porto Santo Stefano and Porto Ercole. It is well known for being a charming destination with an impressive seafaring tradition due to its coves and beaches. It is rich in historic places like the fortresses of the State of the Presidi: from the Spanish Fortress in Porto Santo Stefano to Forte Stella and the other towers in Porto Ercole.
In Porto Santo Stefano you can experience a glamourous vacation, strolling along the seaside promenade designed by Giorgetto Giugiaro, observing the boats moored in the harbour, or maybe set sail for nearby Giglio Island.
Venture into the green Mediterranean scrub of Monte Argentario as far as the Monastery of the Frati Passionisti, an evocative sanctuary commissioned by San Paolo della Croce in 1737.
Porto Santo Stefano is a wonderful base to explore the many stunning beaches and coves in Monte Argentario, including the nearby Giannella, as well as Cala del Gesso and Cala Grande – you'll need to walk for a while to get to them, but it's worth it.
On the opposite side is Porto Ercole, one of the most Beautiful Towns in Italy since 2004. A network of narrow streets leads to the oldest part of the town, home to the Church of Sant'Erasmo, whose interior guards the tombs of Spanish rulers. At the top of the hill you reach the mighty Fortress, built in fits and starts in the Middle Ages and the Renaissance based on preexisting structures. The Church of San Rocco is also worth a visit.
Visitors to Porto Ercole marvel at the clear sea of Monte Argentarioand the beautiful Feniglia beach, while perhaps seizing the opportunity to check out the nature park along the sand and the many coves along the coastline.
Porto Ercole is where Caravaggio died on 18 July, 1610. Arriving from Naples in a felucca, the painter is said to have been found dying on Feniglia beach and taken to the Church of Sant'Erasmo. His body is believed to have been buried in the old San Sebastiano cemetery, where the new town now stands. People have been looking for the Old Master for centuries…
Visit Monte Argentario during the Palio Marinaro held every August 15 since 1937. A contest between the town's four neighbourhoods, the palio goes on all day to retrace the connection between the territory and the sea.
&
TOP ATTRACTIONS IN Monte Argentario
Social & Web
Find out what they say about us, and tell us about your Tuscany!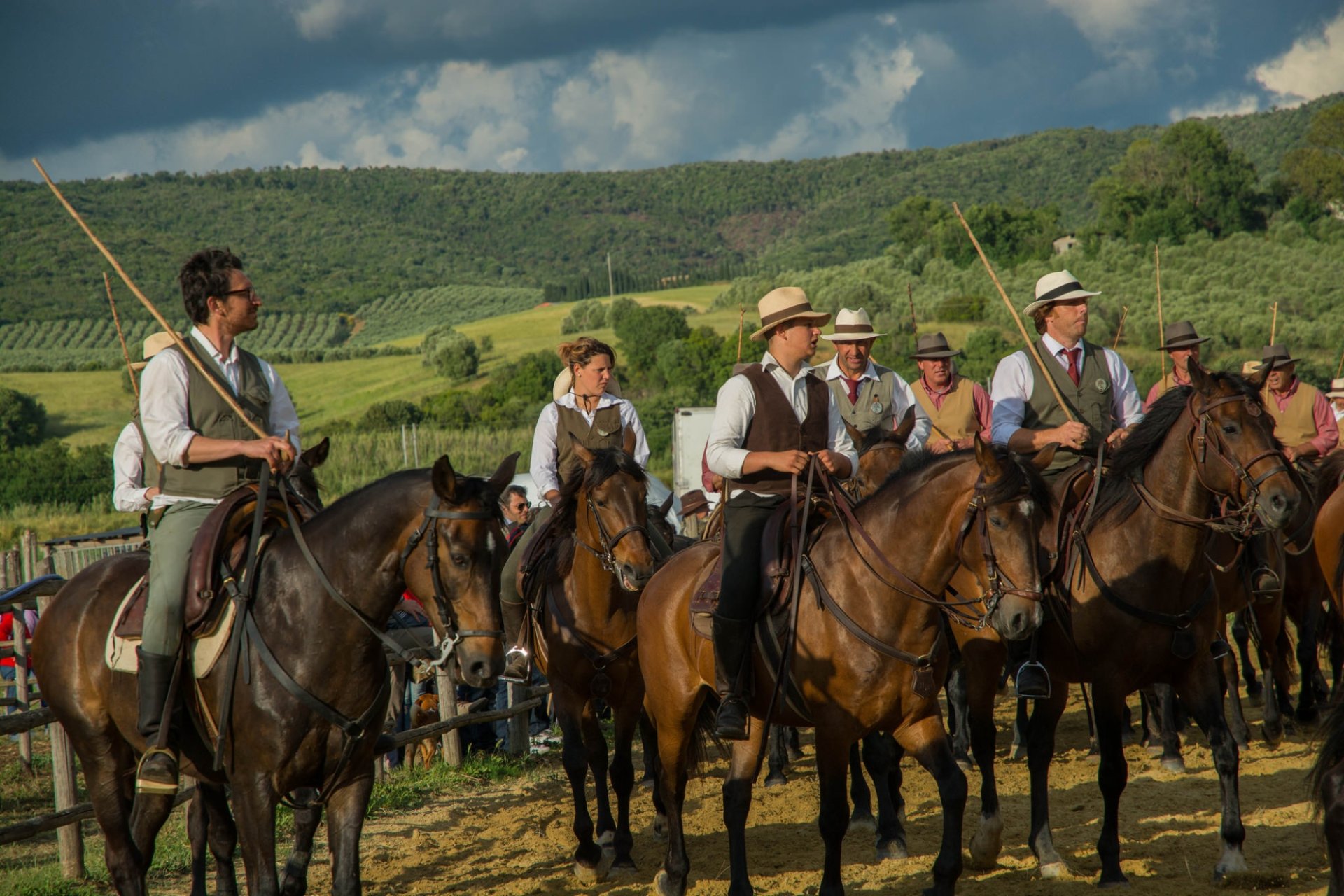 Crystal-clear sea, unspoilt countryside, hot springs and the charm of Etruscan villages
Southern Maremma is a wild land, where the most unspoilt nature reigns supreme, made up of Mediterranean scrub that inebriates with its various aromas, from the hilltops to the sea. ...
Morekeyboard_backspace