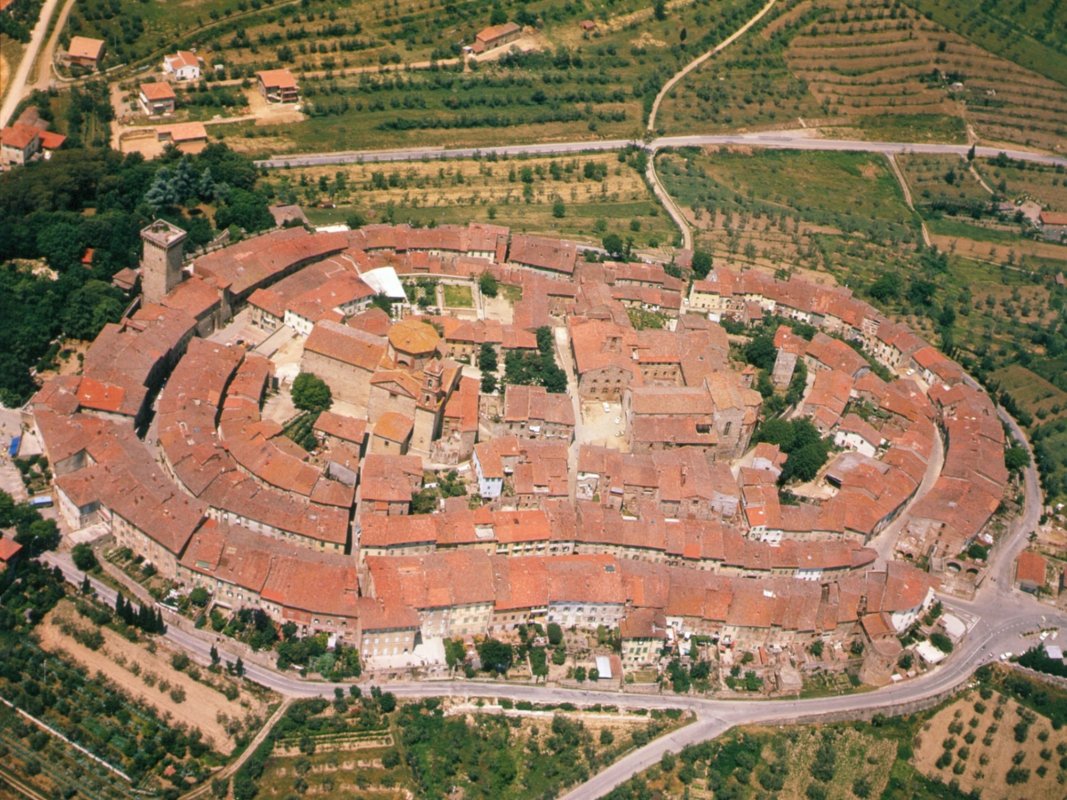 Photo ©
Provincia di Arezzo
Lucignano
An extraordinary example of a medieval village in the Valdichiana
Read the story of Lucignano on

Lucignano
Lucignano, a place with an aura all its own
A soulful journey through time, spanning art, legend and faith.

Read the story
Lucignano
, in the
Valdichiana
, would seem like one of the many villages typical of the Tuscan countryside, but looking at it, you can quickly understand that in its spiral form, long associated with energy and life, there hides something priceless and unique. Its concentric circles seem as if they were designed by divine intervention, rippling outward like a pebble skipping on water, creating this wonder. But
it was mankind that designed this spectacle
, showing us that when we do the best job we can, we leave behind indisputable masterpieces.
But Lucignano is so much more than its shape. Its streets are home to incredible sites, like the central piazza del Tribunale, where there are three stunning buildings: the Church of San Francesco, the Collegiate Church of San Michele Arcangelo and the town hall, home to a museum.
The Church of San Francesco, dating to the 1200s, can be recognized by its façade, made from travertine and local sandstone. Inside, you can find a polyptych depicting the Virgin Mary holding up the town's castle, attributed to Luca di Tommè, a wooden statue of the Madonna di Crespignano, the famous fresco of the Triumph of Death and a 16th-century organ thought to be one of the oldest in Italy.
Nearby is the Collegiate Church of San Michele Arcangelo. It welcomes visitors with its portal in pietra serena and is home to a high altar dedicated to the saints Peter and Paul. There are many priceless paintings, including 17th-century artworks by Matteo Rosselli, Giacinto Gemignani and Rutilio Manetti.
The Civic Museum conserves altarpieces and triptychs, as well as sacred objects like urns and processional crosses. The highlight in the exhibition is without a doubt the Golden Tree, known as the Tree of Love, a unique gold reliquary with branches that majestically extend outward. A quaint tradition surrounds the object: young lovers declare their eternal love for one another in front of the tree, sealing their destiny to stay together forever.
Leaving the town, you can see the imposing Cassero, part of the defense walls, followed by the ruins of a fortress and the Sanctuary of the Madonna delle Querce, built after repeated stories from locals of miraculous apparitions.
&
TOP ATTRACTIONS IN Lucignano
people
What's the buzz about?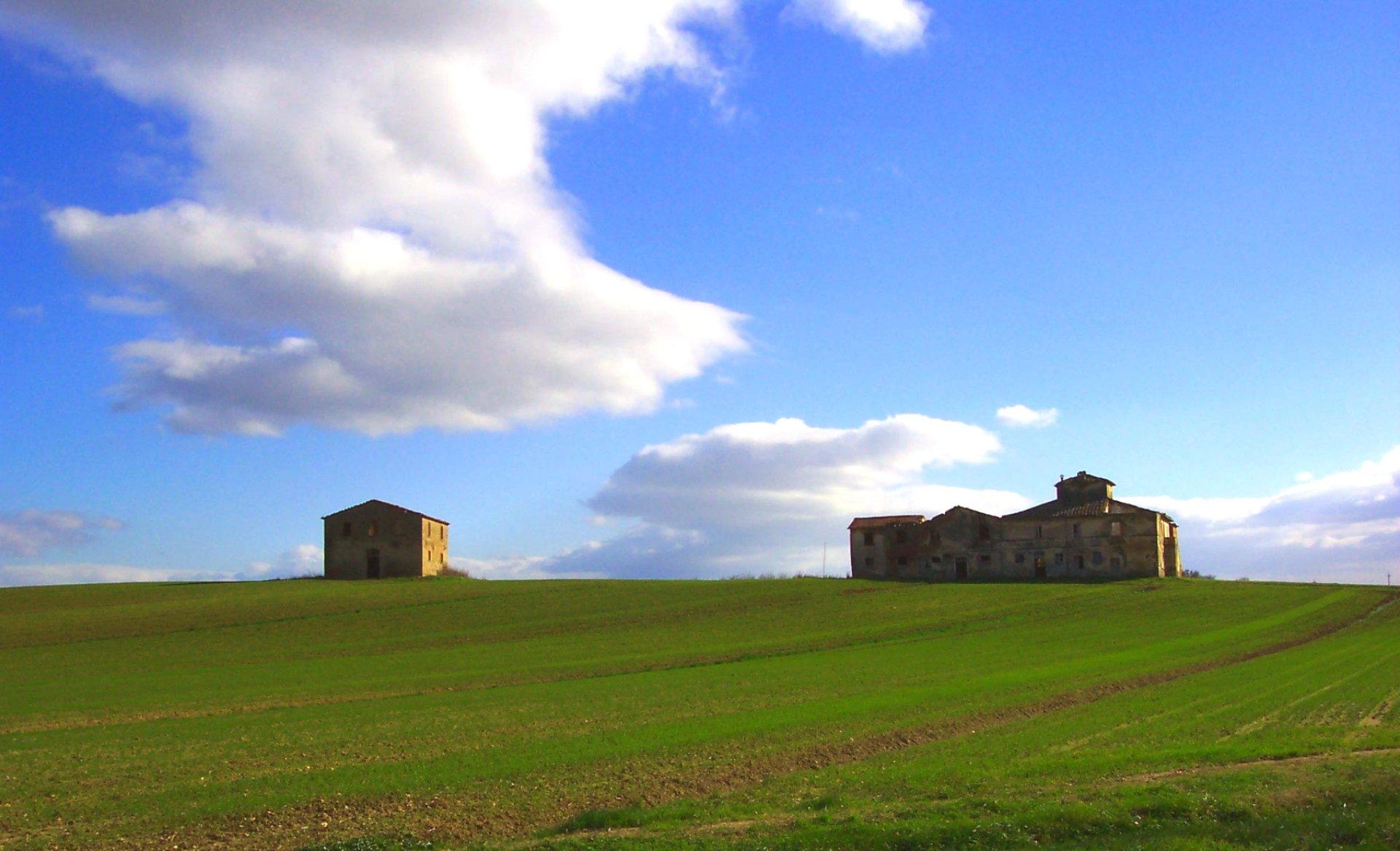 With its fields, it's been known as the "Tuscany's granary" since the Etruscan era
The Val di Chiana – Arezzo is the agricultural heart of Tuscany: its bare lands, seemingly arid – especially when unused – in reality produce crops that are cared for like children, the result of ...
Morekeyboard_backspace