Follonica
A PEARL NESTLED IN A BREATH-TAKING GULF
Read the story of Follonica on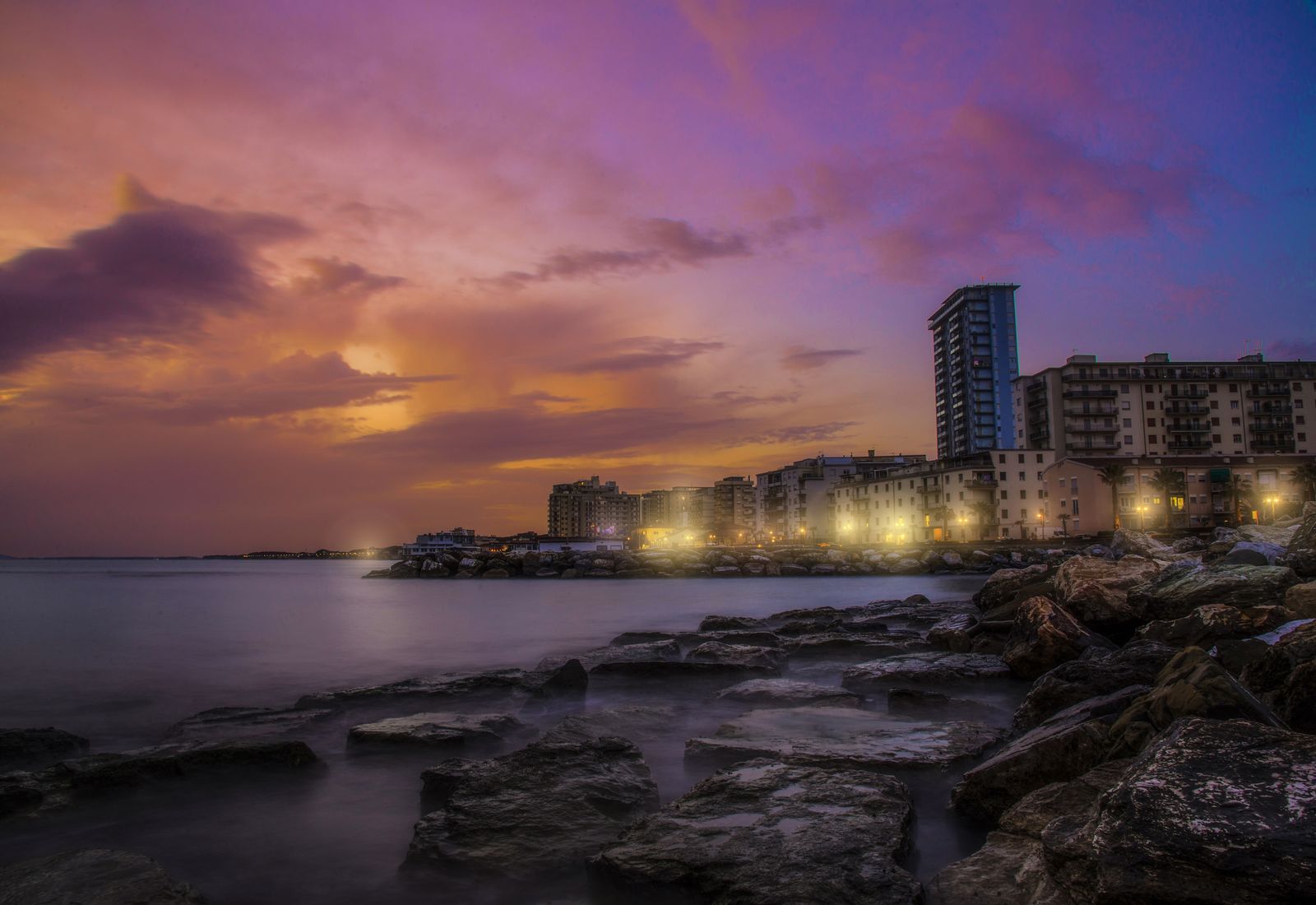 Follonica
Between the Maremma coastline and the old iron road
They call it the Pearl of the Gulf because of the magical beaches. But the old foundry runs in the veins tooRead the story
Follonica is located at the center of a beautiful namesake gulf, between the promontory of Piombino and Punta Ala and across from Elba Island. Since antiquity, the town has been famous for iron and cast iron production, so much so that its name originates from the world fulloni, the ancient bellows of the melting furnaces.
During the reign of Grand Duke Leopold II, Follonica became an important industrial center, and right next to the old Medici furnace, a modern iron and steel mill was built, whose structure still remains intact to this day, though some of its buildings are now the home of the Library and the Museum of Iron and Cast Iron.
But for many years now, Follonia has been an important seaside destination thanks to the white sand of its beaches and the clearness of the water. It has even been labelled the "Rimini of the Maremma". The major development in tourism has led Follonica to offer professional services, like beaches that are equipped for practicing sailing and underwater sports, numerous itineraries for taking a stroll through the Mediterranean scrub, whether it be on foot, on horse or by bike, and various sporting facilities for activities such as tennis, skating, mini-golf, football and horseback riding. Vacationing in Follonica and enjoying the immaculate sea, the pine forest at its shoulders and the many resort restaurants set up on the beach is a pleasant experience and perfect for families.
Among the many events that take place in the city are the Carnevale follonichese, established in 1949 and attracting numerous visitors for its parades of masks and allegorical floats. Over the last few years, various cultural and musical events have been relaunched and, with the collaboration of neighbouring towns, there has been a lot of attention given to colourful events like town sagre and fairs.
Once in the area, you should take a walk along the path that winds through the pine forests and Mediterranean scrub, leading to the beautiful beach of Cala Violina, a few kilometres south of the town.
&
TOP ATTRACTIONS IN Follonica
Social & Web
Find out what they say about us, and tell us about your Tuscany!
Crystal-clear sea, nature reserves and resources pulled from the bowels of the earth
Northern Maremma is filled with evocative landscapes, each different from the rest: from the oak forests in the inland to the typical Mediterranean scrub to the coast, characterized by white sand ...
Morekeyboard_backspace