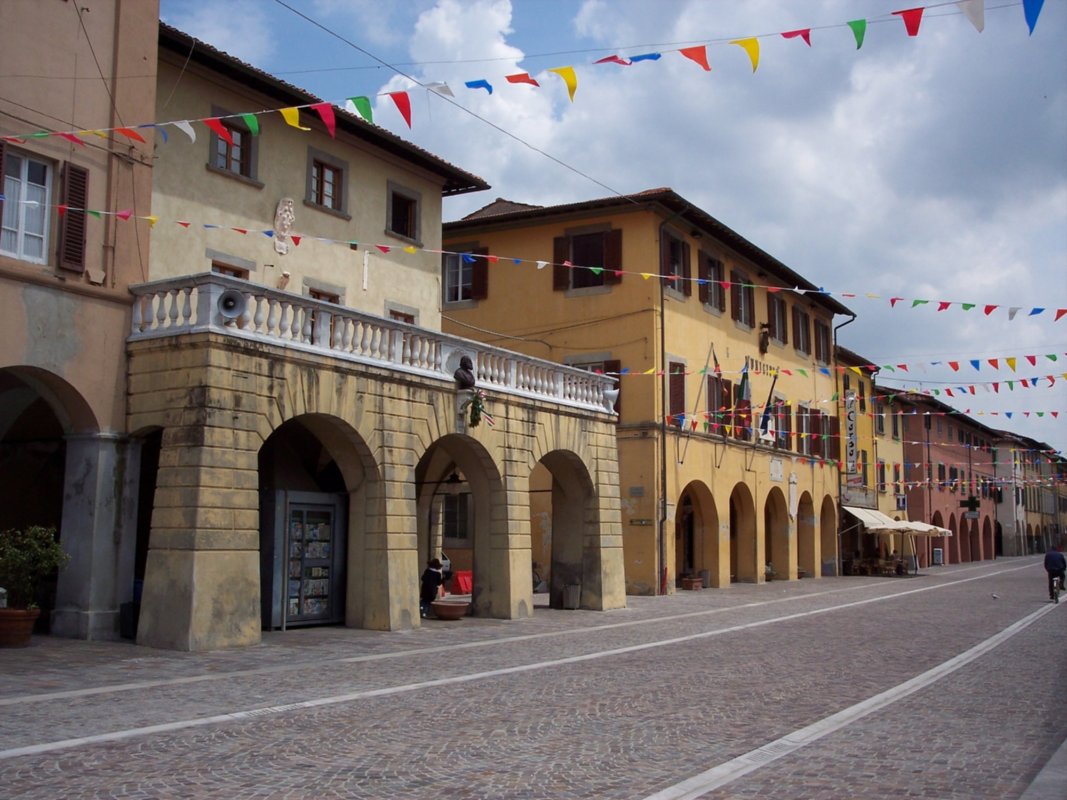 Cascina
A furniture and high-craftsmanship town
Read the story of Cascina on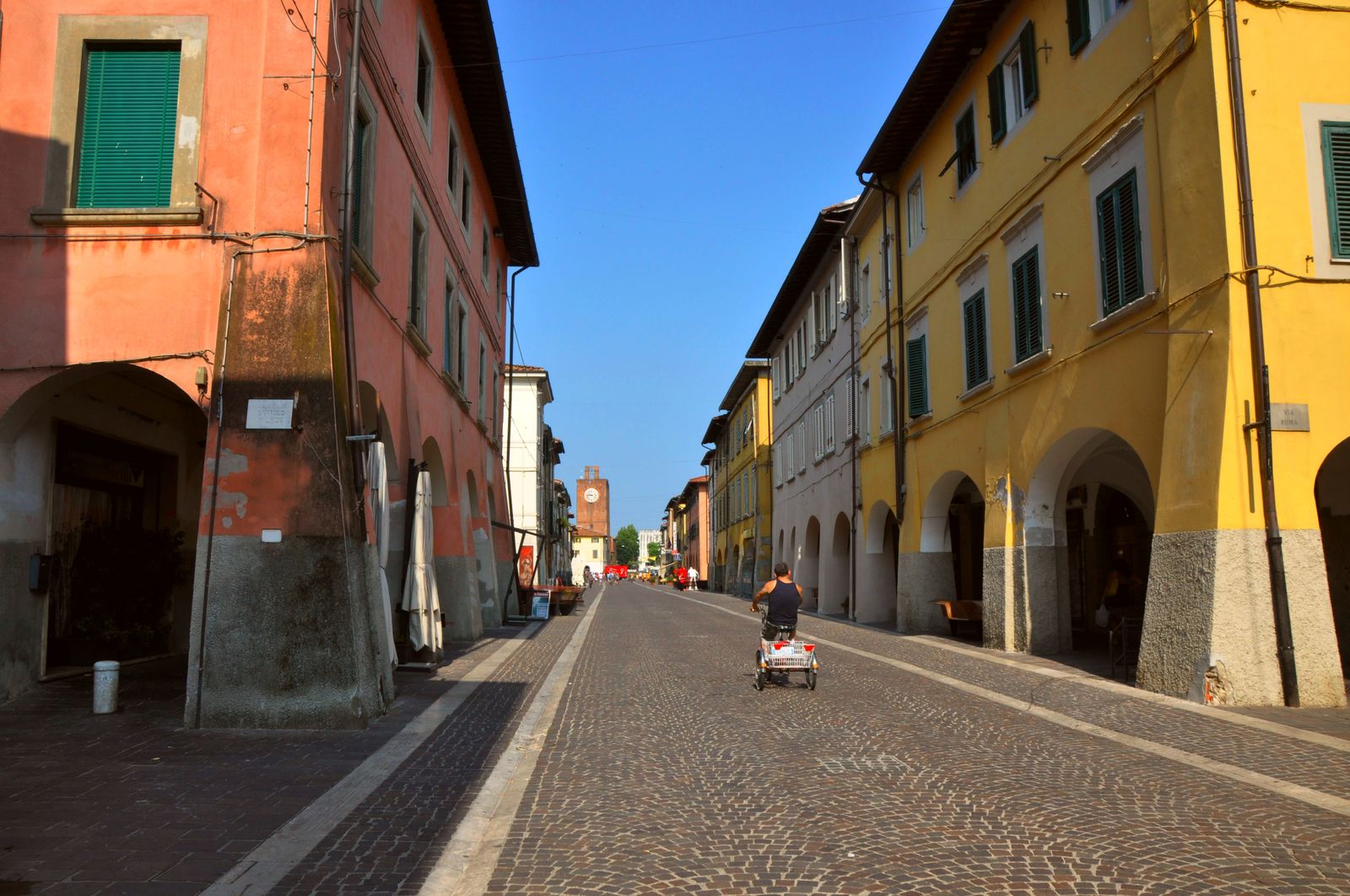 Cascina
Forever fighting the enemy
A strong defensive system was not enoughRead the story
Cascina still conserves it medieval appearance, a period when it was fought over between famous rivals Pisa and Florence. A famous battle over the town is documented in preparatory sketches by Michelangelo, who was meant to turn them into frescoes at Palazzo Vecchio in Florence.
Its history, however, dates even further back, to the Romans, who built the town in a typical castrum layout. But it was the Middle Ages that saw the rise of the buildings and structures that we can still see today, like the 13th-century defense walls, originally equipped with 12 towers, which only a part of continues to stand today.
What does still exist, though, is the Parish Church of Santa Maria Assunta e San Giovanni, where the town was originally centred. The Pisan Romanesque church boasts an imposing façade, but the interior truly stuns visitors with its elegant appearance. Nestled between the columns made from Carrara marble is a terracotta Madonna and Child by Benedetto da Maiano, a 15th-century Florentine sculptor.
The artisans in the area are also worth taking a look at, who with their abilities and skilled hands have turned Cascina into a furniture-making town. This woodworking activity surely has centuries-old roots, because even the furniture in the pharmacy at the Certosa di Calci seems to have come from some Cascina-based workshops. The history of this industry is documented at the Museum of the Arts and Crafts of Wood, located inside the Permanent Furniture Exhibition.
&
TOP ATTRACTIONS IN Cascina
Social & Web
Find out what they say about us, and tell us about your Tuscany!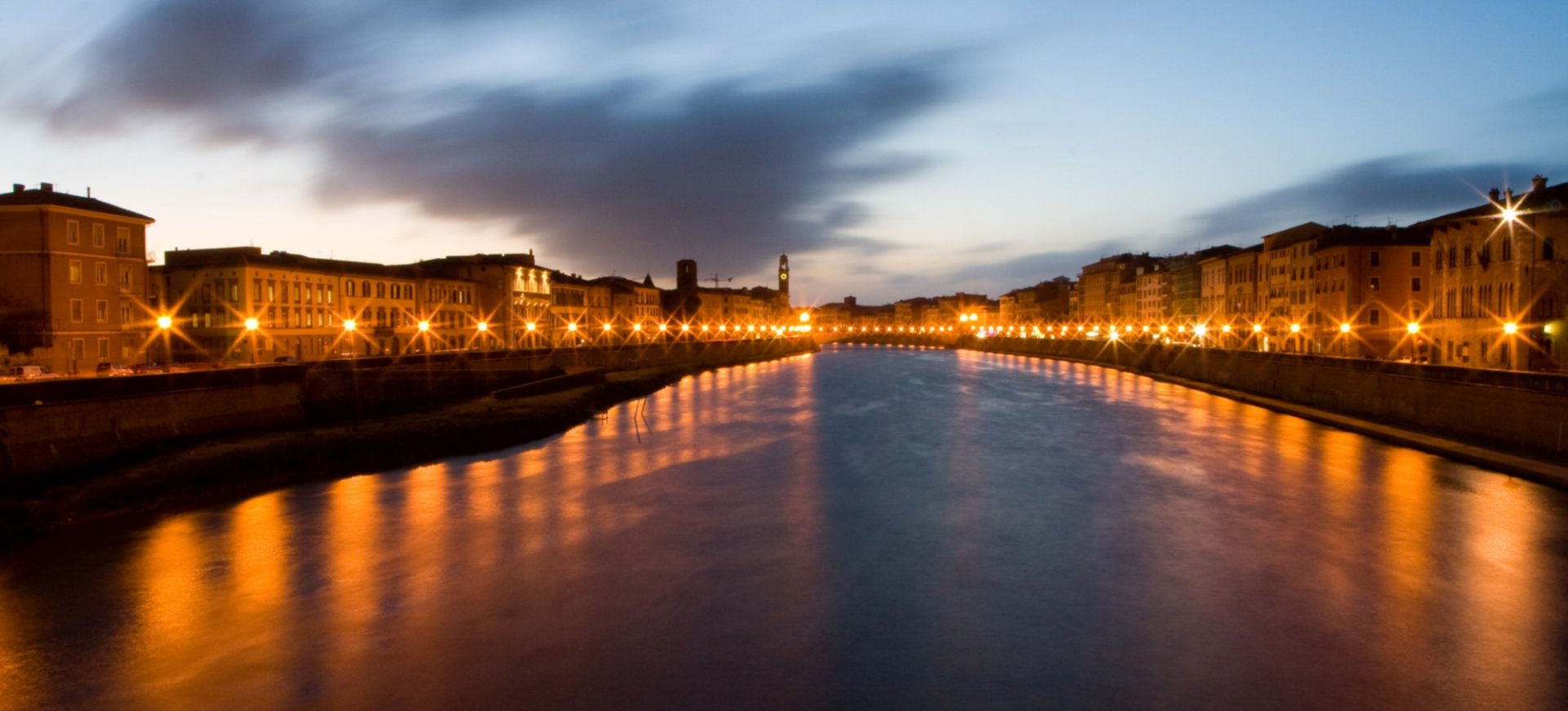 The land of towers: each so different, each so unique
The territory surrounding the Leaning Tower is vast and varied, but they're known by everyone thanks to a deeply-felt belonging to this centuries-old province, which is certainly much more than ...
Morekeyboard_backspace