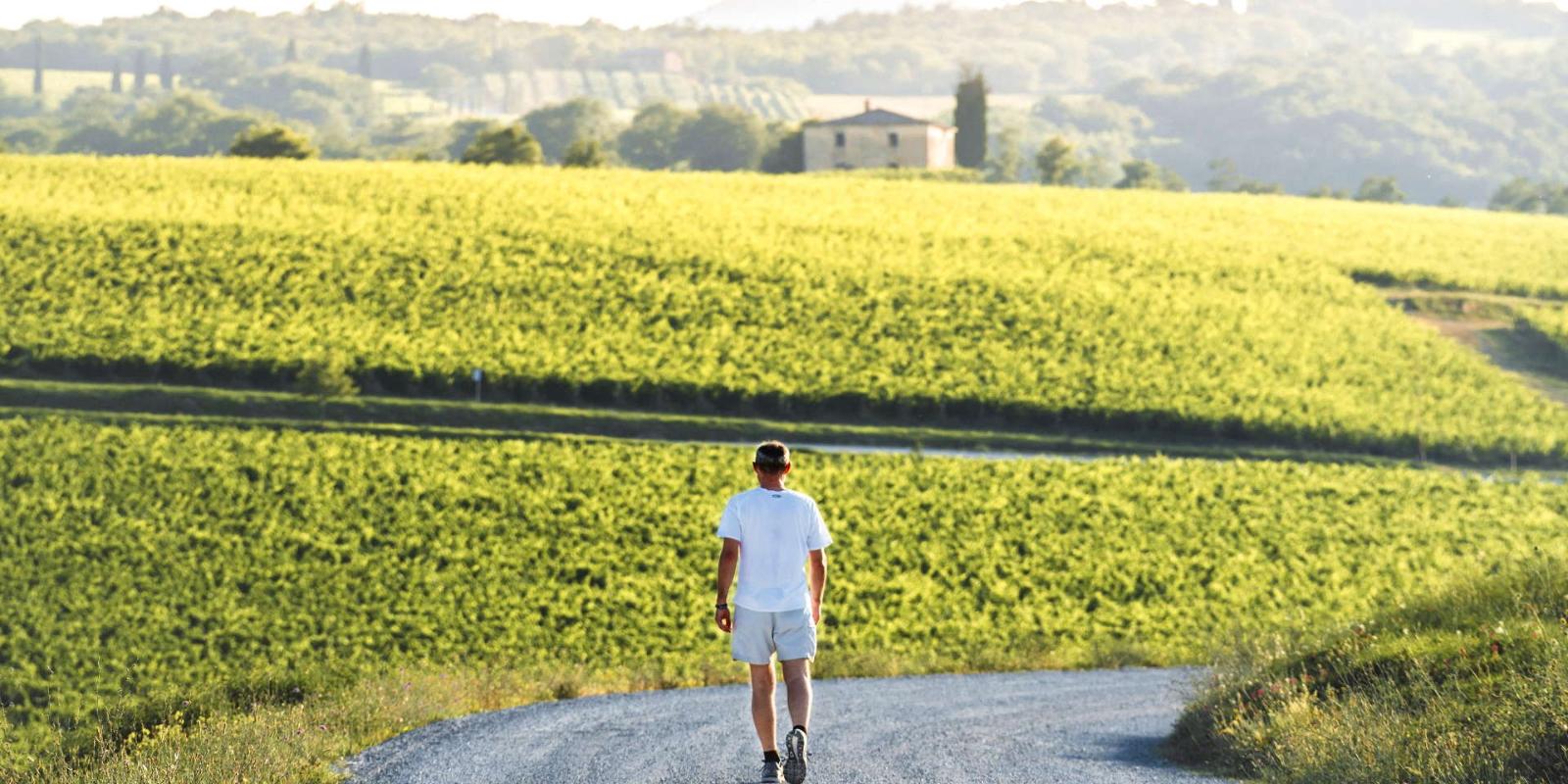 This deal has expired
directions_walkTours
info
Important information:
Deals might be subject to changes in accordance with the special measures adopted by the Italian Government to contain the Coronavirus epidemic. We invite you to contact the organizers for up-to-date information. For further information on the epidemic situation in Tuscany stay updated
here
Walking tour in the countryside through the vineyards of Montepulciano
Discover the Tuscan countryside and wines of Montepulciano
A walking tour to discover the countryside of Montepulciano and the Vino Nobile di Montepulciano vineyards. During the tour you can admire the beauty of the medieval Tuscan village and of the San Biagio Temple from a unique panoramic perspective. A guide will accompany you along the country paths, telling you the story of Montepulciano, its precious Vino Nobile and many other curiosities related to cuisine, traditions, events, movie sets and celebrities. You will reach on foot a winery and after visiting the farm, you will taste the famous wines of Montepulciano: the Rosso DOC and the Vino Nobile DOCG.
A taxi will wait for you at the end of the route to bring you back to the historical center.
When
From 20 January 2019 to 31 December 2019
start 10:00 end 12:00
start 15:00 end 17:00
Prices include
Walking tour of about 3 kms with a guide;
Visit to a wine producing estate of Montepulciano;
Tasting of Vino Rosso di Montepulciano DOC and Vino Nobile di Montepulciano DOCG;
Transportation service.
Meeting point
Valdichiana Living - Piazza Grande n. 7, Montepulciano
Cancellation and no-show policies
100% refund for cancellation within 15 days before Tour date. 50% refund for cancellation within 7 days before Tour date. No refund for cancellation after this term.
Read the cancellation policies
Organization
Valdichiana Living
P.IVA: 00995040524
Piazza Grande, 7
Montepulciano