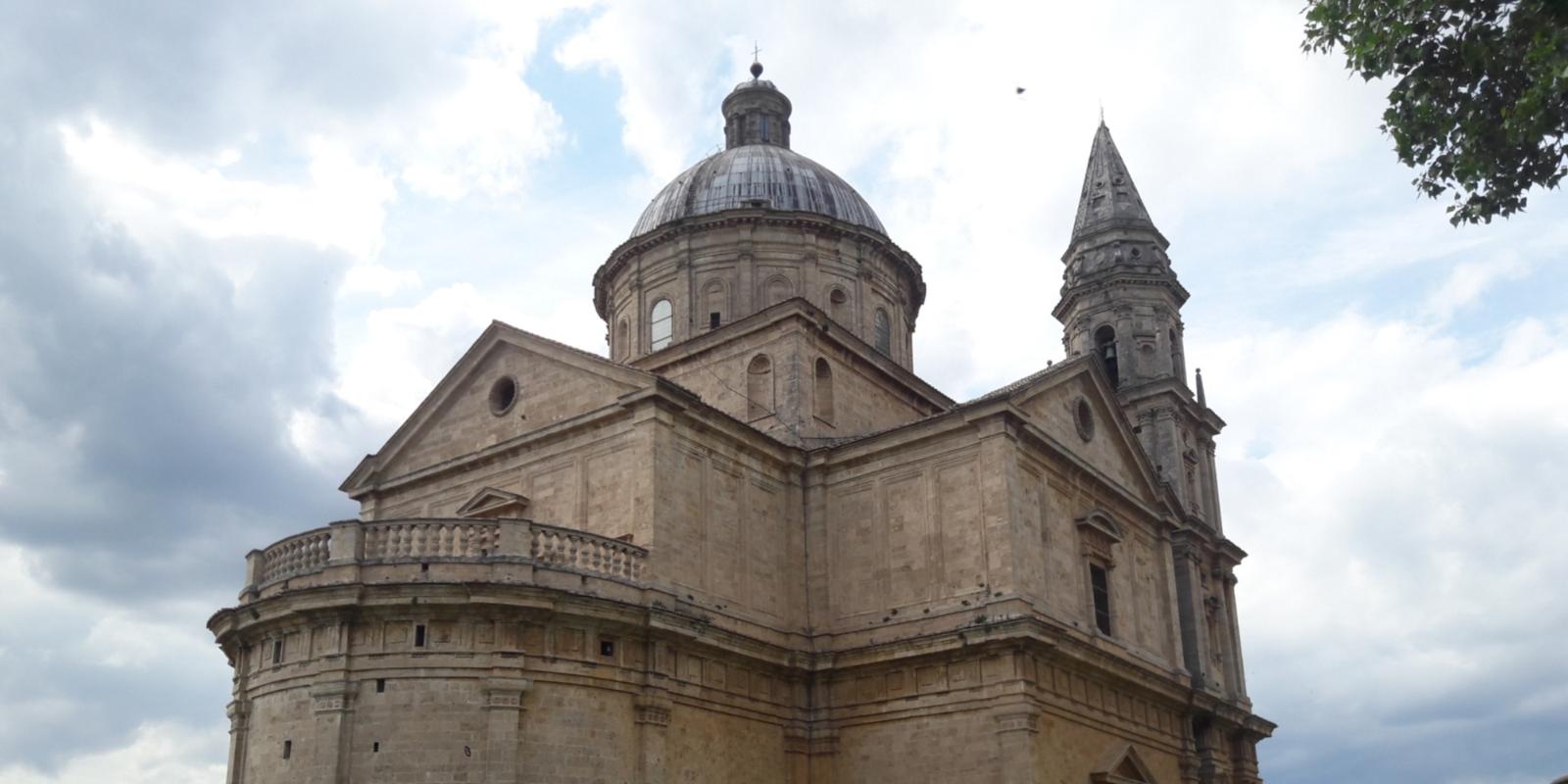 directions_walkTours
Walking tour in Montepulciano
Walking tour in Montepulciano, a pearl of the XVI century
Who said hiking can only be done in the countryside? Montepulciano, with its ups and downs, its green spaces and the magnificent views of the Valdorcia, is the ideal place for an urban trekking with a local guide who will introduce you to the history, legends and traditions of the Renaissance town that gave birth to Poliziano, poet and tutor of the children of Lorenzo the Magnificent. If then there were gourmets among the visitors, you can end the visit in one of the best cellars of Vino Nobile, dug under the soil of Montepulciano.
Warning: in compliance with the rules to limit the spread of Covid-19, during the visit the guide will wear a mask and / or visor and will wear gloves. Visitors are requested to have a mask to be used in the event that the safety distance cannot be maintained.
The price is per group per hour.
We accept payments in advance or in cash at the end of the tour.
To make a reservation we need the clients' name, telephone number and email address.
When
From 25 May 2020 to 15 April 2021
Supplemental charges
Entrances, food and beverage.
Meeting point
Entrance of the Poggiofanti garden
Plan
From Porta a Prato we will go up to the Church of Sant'Agostino, place of Via di Voltaia, where the main city buildings overlook, to enjoy the view of the Church of San Biagio from above and conclude on the top of the hill in Piazza Grande, the political center and religious of Montepulciano.
Cancellation and no-show policies
Cancellations are accepted up to 24 hours from the day of the service.
Organization
Silvia Roncucci
P.IVA: 01255030528
Via E.Ciacci, 46
Siena