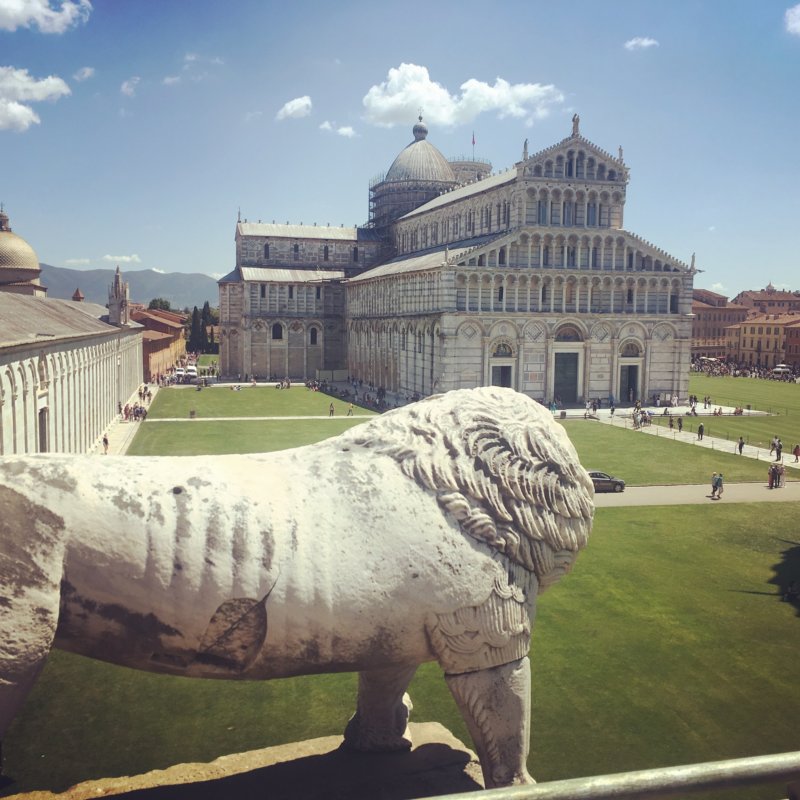 directions_walkTours
info
Important information:
Deals might be subject to changes in accordance with the special measures adopted by the Italian Government to contain the Coronavirus epidemic. We invite you to contact the organizers for up-to-date information. For further information on the epidemic situation in Tuscany stay updated
here
Pisa Cathedral guided tour and Leaning Tower
This walking tour will take you to the Piazza dei Miracoli, discovering its monuments which are known as "miracles" because of their incredible beauty and uniqueness.
Discover all the monuments of Piazza dei MIracoli. Be dazzled by this marvelous square which is dominated by the Cathedral, which is typical of the distinctive Pisa Romanesque architecture. You will visit the interior of the Cathedral with your guide and you will have time also to take pictures inside.
Admire the celebrated Leaning Tower, the round-shaped Baptistery surrounded by its suggestive columned arcades and its "Camposanto", originally a cemetery, an extraordinary quadrangular cloister.
The commentary of your guide will be particularly focused on the Leaning Tower, one of the wonders of the world. Be enthralled by the history and the leaning structure of the Tower which stirs the imagination of all visitors.
After about 1-hour of guided tour in the Square, if you select the ticket with entrance to the Leaning Tower, you will enjoy the interior visit of the magnificent Tower.
When
From 20 March 2020 to 30 September 2020
start 14:45 end 16:15
Prices include
Guided tour with licensed guide
Cathedral ticket
Leaning Tower ticket (optional - the price of this tour including entrance to the Leaning Tower is 38€)
Headsets to hear the guide clearly (if group is bigger than 6 people)
Meeting point
Porta Santa Maria, Piazza Daniele Manin.
Cancellation and no-show policies
If you cancel at least 24 hours in advance of the scheduled departure, there is no cancellation fee. In case of no show there is no refund.
Organization
DiscoveryPisa
P.IVA: 02176310502
Via contessa Matilde 64/d
Pisa