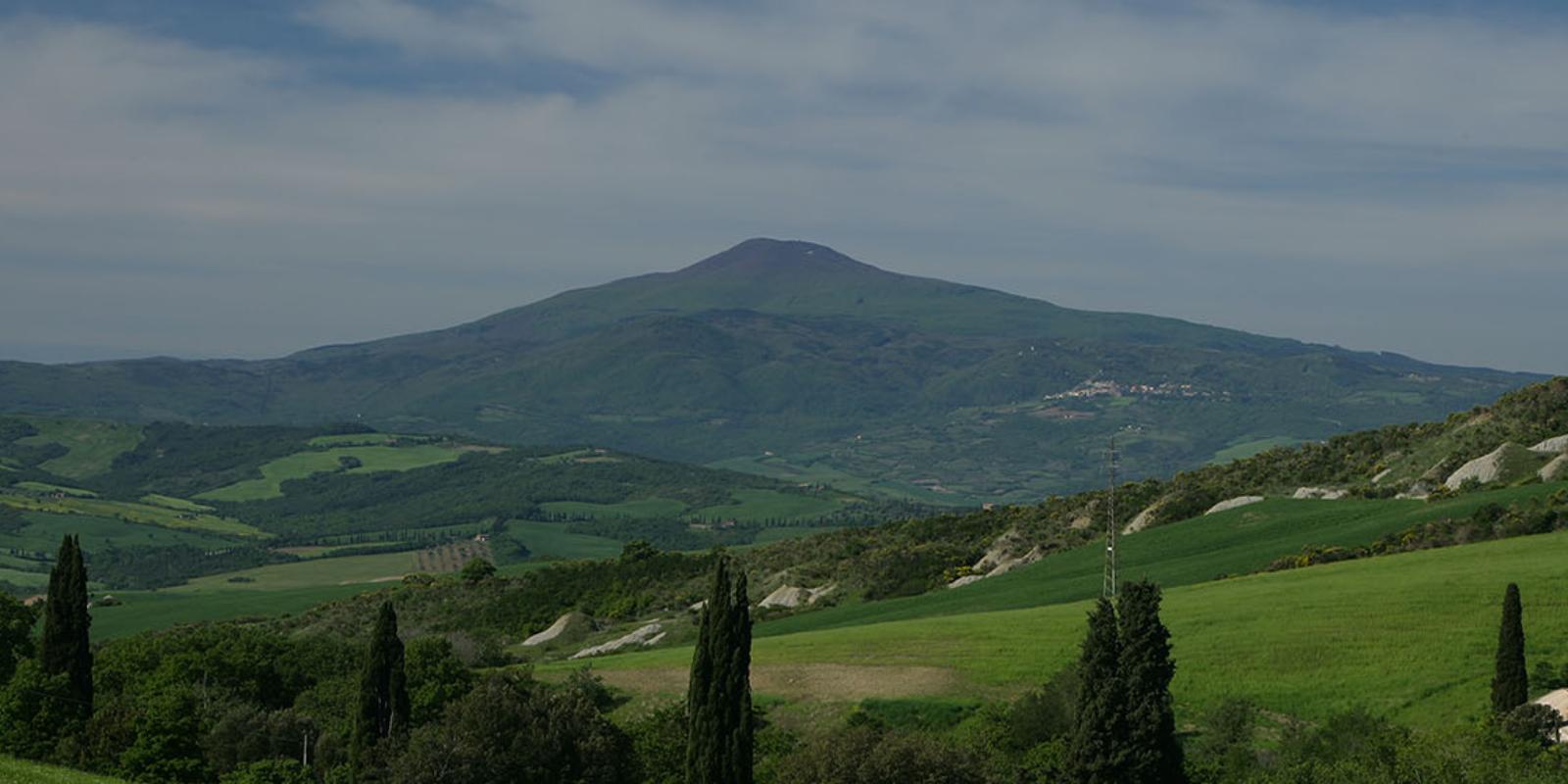 redeemHoliday packages
info
Important information:
Deals might be subject to changes in accordance with the special measures adopted by the Italian Government to contain the Coronavirus epidemic. We invite you to contact the organizers for up-to-date information. For further information on the epidemic situation in Tuscany stay updated
here
Monte Amiata, la Montagna Sacra degli Etruschi
Trekking tra i Sentieri del Sacro e delle Acque
Monte Amiata, oggi vulcano preservato della Toscana, un tempo la Montagna Sacra degli Etruschi.
Gli Etruschi chiamavano Mons Tuniatus la montagna amiatina, mettendo in evidenza una chiara designazione sacrale: Tinia, o Tunia, era infatti la massima divinità etrusca ed era assai consueta un'attribuzione devozionale alle sommità delle montagne, che dovevano apparire come la residenza degli dei oggetto del culto e, per questo, erano considerate Montagne Sacre.
Le somme altezze rappresentate dalla vetta dell'Amiata hanno sempre rappresentato luoghi privilegiati di culto e sedi di divinità, per la sacralità dei boschi, la vicinanza alla sfera celeste dei picchi elevati e spesso innevati, le molte sorgenti d'acqua che da lì scaturiscono, come il Fiora, per dar vita a corsi d'acqua navigabili e produttivi, e per il calore del vulcano che ancora oggi vive sotto la montagna.

Vi proponiamo un viaggio attraverso queste terre mistiche, alla scoperta delle risorse delle montagna dal bosco, ai minerali, alle acque affinché possiate percepire la spiritualità e la sacralità di questi luoghi antichi.
NOTE:
Il prezzo indicato è per 2 persone in camera doppia;
Previste riduzioni per gruppi;
Possiamo alloggiare i nostri ospiti in diverse tipologie di Hotel sul Monte Amiata situati nei paesi della montagna, fuori dai centri abitati o in quota circondati dal bosco.
When
From 08 February 2020 to 10 July 2020
From 24 August 2020 to 24 December 2020
Prices include
2 Notti in mezza pensione in uno dei nostri Hotel sul Monte Amiata, con cena a base di prodotti tipici e bevande locali (incluse acqua e ¼ di vino);
Andata e ritorno dalla stazione dei treni di Chiusi-Chianciano Terme;
Tour, visite, degustazioni, pranzi, cocktail e trasporti previsti dal programma.
NOTE:
Tutto ciò che non è espressamente riportato in questa sezione è da ritenersi escluso dal prezzo indicato.
Abbiamo messo a punto una campagna per le misure di sicurezza attuate dalle nostre strutture e dai nostri fornitori. Ecco i dettagli a questo link: https://www.bookingamiata.com/covid-19/
Supplemental charges
Bevande non incluse nel programma, caffè, liquori, consumazioni al bar o in camera;
Assicurazioni;
Altri trasporti non inclusi nel programma;
Tassa di soggiorno (dove presente).
Plan
Giorno 1 - La Montagna Sacra
Arrivo in Hotel, sistemazione;
Passeggiata verso la Vetta della Montagna Sacra: un'esperienza da non perdere per connettersi con la Natura e percepire la Sacralità di questa Montagna solitaria. Rientro in Hotel e Cena.
Giorno 2 - Riti Sacri e Rosso Cinabro
Escursione guidata attraverso il bosco per raggiungere Abbadia San Salvatore;
Visita all'omonima Abbazia dove recenti ritrovamenti hanno messo in evidenza come il luogo fosse oggetto di rituali particolari già in epoche antiche;
Pranzo tipico;
Dopo pranzo, visita guidata al Parco Museo Minerario di Abbadia San Salvatore ed accesso in galleria con un trenino d'epoca;
Dopo la visita, rientro in Hotel in taxi e cena.
Giorno 3 - La Montagna delle Acque
Escursione guidata all'ombra dei faggi verso il pittoresco borgo di Santa Fiora;
Visita guidata del borgo storico, con la Peschiera e l'annessa Chiesa della Madonna delle Nevi;
A seguire pranzo in un ristorante tipico e poi partenza.
Cancellation and no-show policies
Caparra del 30% alla conferma del tour. Saldo 15 giorni prima dell'arrivo (non rimborsabile).
Organization
Booking Amiata
P.IVA: 01294750532
Via Pozzo Stella, 57
Castel del Piano