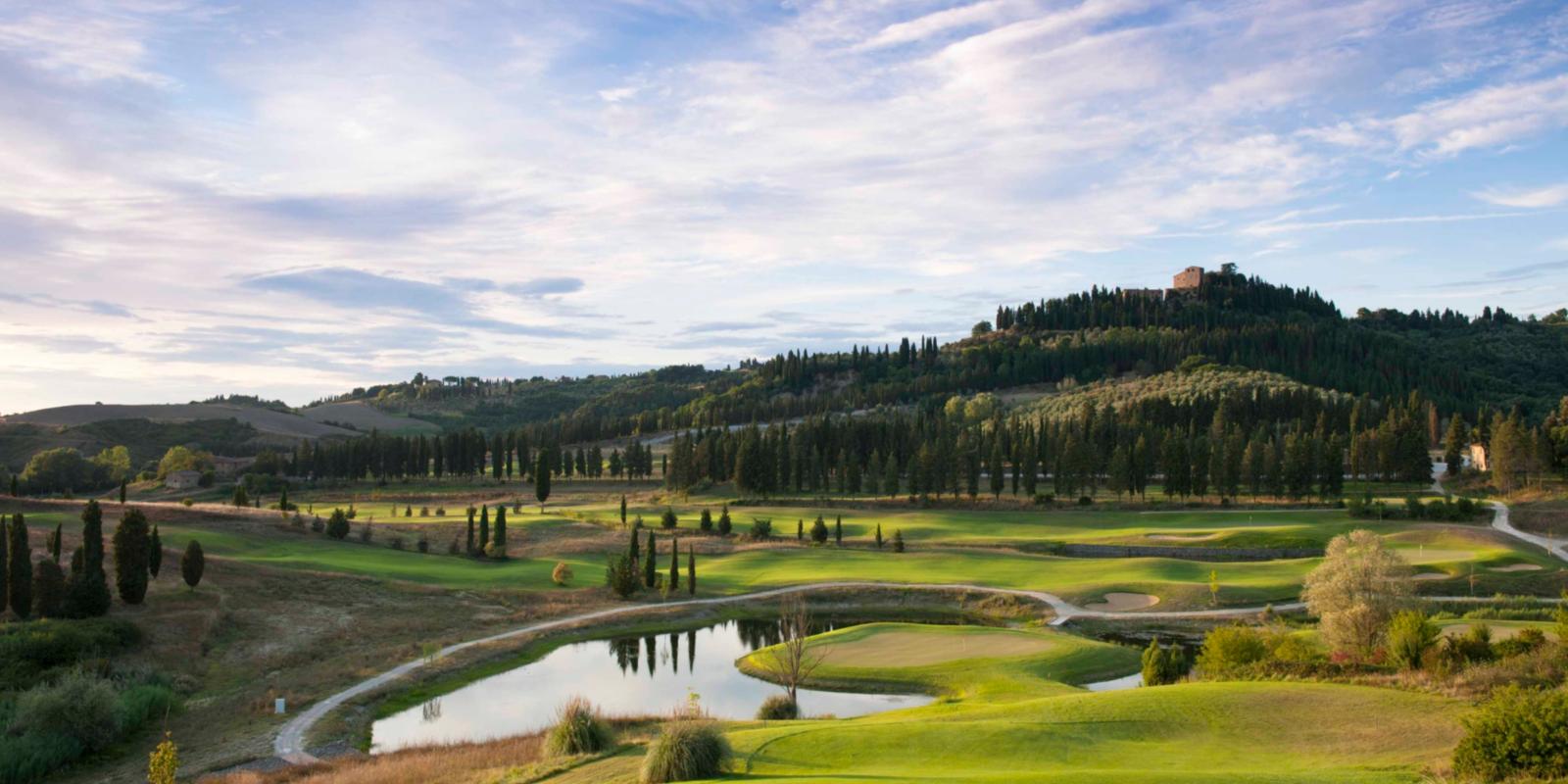 redeemHoliday packages
info
Important information:
Deals might be subject to changes in accordance with the special measures adopted by the Italian Government to contain the Coronavirus epidemic. We invite you to contact the organizers for up-to-date information. For further information on the epidemic situation in Tuscany stay updated
here
Golf in the tuscan Maremma
The excellence of golf, landscapes and gastronomic culture enclosed in an ad-hoc package
Tuscan Maramma is a land of great beauty in which culture, history, wild nature, a splendid sea and the typical Tuscan landscapes combine to create a paradise that can be enjoyed all year round.
In a central position respect to the most important Tuscan tourist and historical centers of central Italy, it is characterized by a great food and wine culture linked to the typical products of the territory such as oil, wine, salami and traditional dishes.
The Maremma is also an ideal place for golf:
mild climate, high-level reception accommodations and above all 3 18-hole courses within a radius of 80 kilometers, immersed in the wilderness of resorts, historical and archaeological sites, spas, baths, large wine cellars and the warmth of the people.
The Supertravel travel agency has included the entire Maremma for golf lovers in an all-inclusive tourist package: tour of the 3 Maremma golf courses with visits to the major sites of cultural interest; cultural, historical, gastronomic and sports packages for the whole family. Special prices for all players with great accommodation and incoming offers directly in the golf course resort and in the most suggestive Maremma resorts.
When
From 01 December 2019 to 31 December 2020
Prices include
Accomodation in 3* hotel, double room with private services
Bed & breakfast
3 Green Fees with Golf cart (every 2 people)
3 entrances with tasting at conventioned wineries
Car rental
1 dinner at restaurant
Supplemental charges
Drinks at meals
Extras and averything not expressly mentioned
Organization
SUPERTRAVEL DI SOVANI SANDRA & C. SAS
P.IVA: 01584880536
VIA INDIA 16
GROSSETO