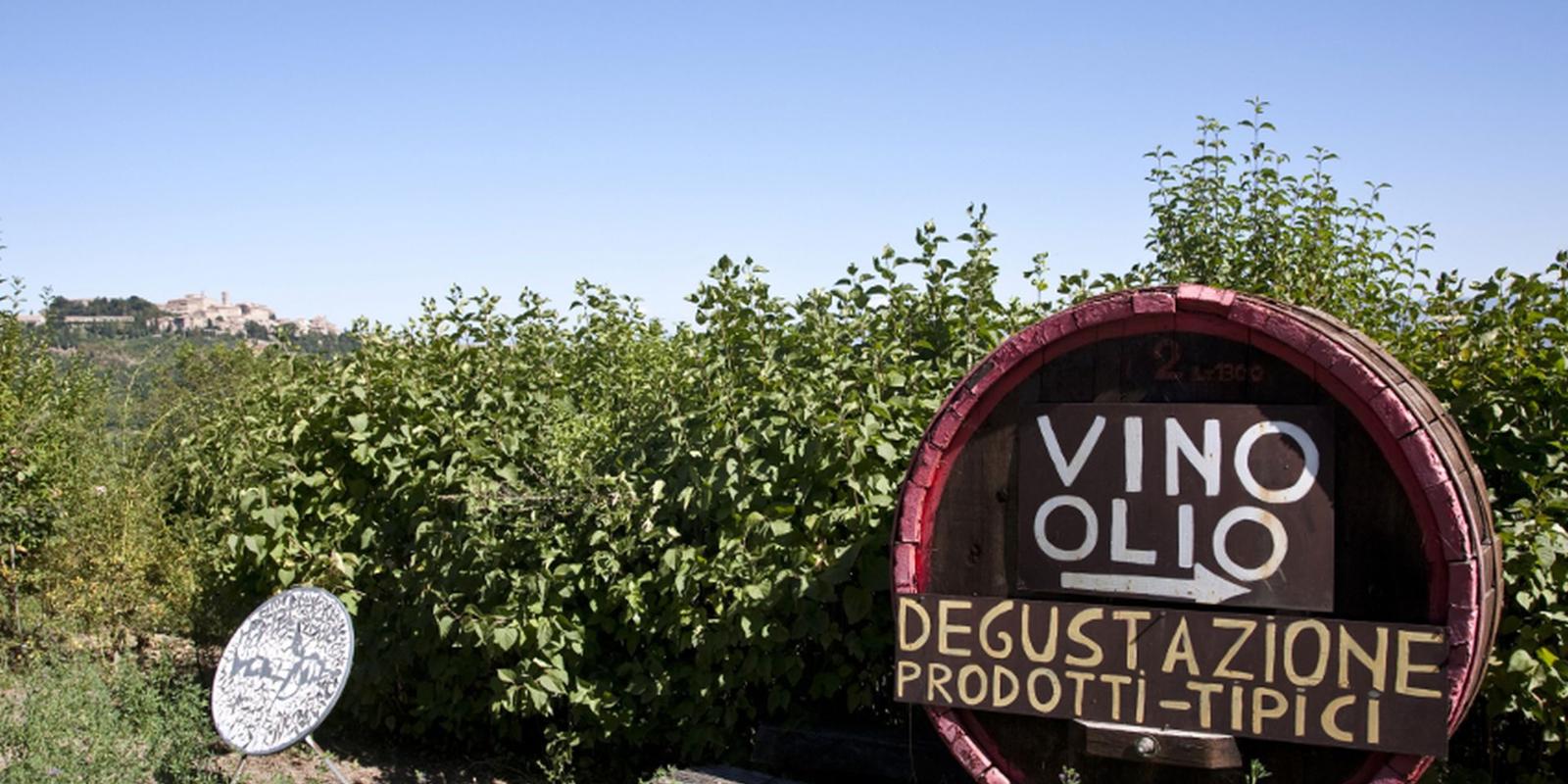 bookmarkExperiences
info
Important information:
Deals might be subject to changes in accordance with the special measures adopted by the Italian Government to contain the Coronavirus epidemic. We invite you to contact the organizers for up-to-date information. For further information on the epidemic situation in Tuscany stay updated
here
Chianti e castelli con degustazioni
Tour guidato da Siena nel Chianti con visita ai borghi e castelli più belli e degustazione di vino presso due rinomate cantine.
Un tour alla scoperta del Chianti e dei suoi panorami unici ed ineguagliabili, accompagnati da degustazioni di vini e prodotti tipici della Toscana.
Il bel colore rubino ed il caratteristico profumo dai sentori di violetta sono i tratti distintivi di uno dei vini più rinomati al mondo: il Chianti.

Il tour vi condurrà alla scoperta degli splendidi paesaggi incontaminati che, da secoli, cullano i vigneti del Chianti, presentando ai vostri occhi un'armonia di colori che solo le colline di questa regione possono regalarvi.
Suoni, odori e sapori di questa terra rapiranno i vostri sensi: attraverserete un'esperienza unica da scoprire e assaporare. Potrete ammirare chiese antiche, castelli medievali e piccoli borghi dove il ritmo della vita rimane inalterato nel tempo.
Assieme a noi avrete il piacere di esplorare questi fantastici scenari ed assaporare le loro antiche tradizioni.
Se la vostra passione è il buon cibo ed il buon vino, nel corso di ciascuna visita sarà possibile seguire una dettagliata spiegazione delle fasi di produzione del vino: il percorso partirà dalla vigna, con l'illustrazione della crescita e sviluppo della pianta, per poi proseguire nella cantina, luogo di lavorazione, fermentazione ed imbottigliamento del prodotto.

Fino al 31 Marzo:
Disponibilità: martedì, giovedì e sabato in lingua spagnola e italiana (min. 4 pax);
Durata: 5h;

Punto d'incontro: presso il Vs. hotel di soggiorno a Siena;

Partenza: 13.00;

Rientro: 18.00 ca.
Dal 1° Aprile
Disponibilità: martedì, giovedì e sabato in lingua inglese,spagnola e italiana;
Durata: 5h;
Punto d'incontro: presso il Vs. hotel di soggiorno a Siena;

Partenza: 14.00;
Rientro: 19.00 ca.
When
From 06 February 2020 to 15 November 2020
Tuesday, Thursday, Saturday start 13:00 end 18:00
Prices include
Esperto accompagnatore bilingue (il tour è garantito solo in lingua inglese);
Tour, visite, degustazioni e trasporti previsti dal Programma
NOTE:
Tutto ciò che non è espressamente riportato in questa sezione è da ritenersi escluso dal prezzo indicato.
Cancellation and no-show policies
Organization
C-way srl
P.IVA: 03789020108
Punto vendita - Piazza Duomo 1, SIENA
Siena