filter_vintageAlabaster
Volterra alabaster
An emblem of the Tuscan town
Alabaster working continues to flourish in Tuscany, especially around the Val di Cecina. "Alabaster" is an Egyptian term that probably comes from the city of Albastron. Vases and amphorae were made there for holding perfumes.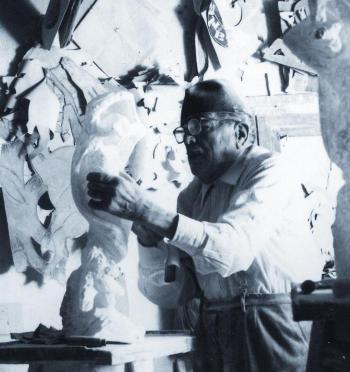 The kind of alabaster that is carved and sculpted in Volterra today is mined from beneath the town of Castellina Marittima. It was formed thousands of years ago thanks to a process of sedimentation of calcium sulphate concentrates found in sea water.
Alabaster is a soft stone, much easier to work than marble, which is far harder. This malleability makes it perfect for carving small sculptures and richly detailed ornamental motifs. Historically, alabaster was used to carve the human face.
More than 2,000 years have passed since the Etruscans first began carving alabaster, but it is still crafted today in the hilltop town of Volterra. Although it no longer represents a significant part of the local economy, it is nonetheless a fundamental part of the town's culture. Only a few authentic workshops are left in the old town center, but these artisans are not only carrying on this old craft; they are also making it popular again.
You might also be interested in