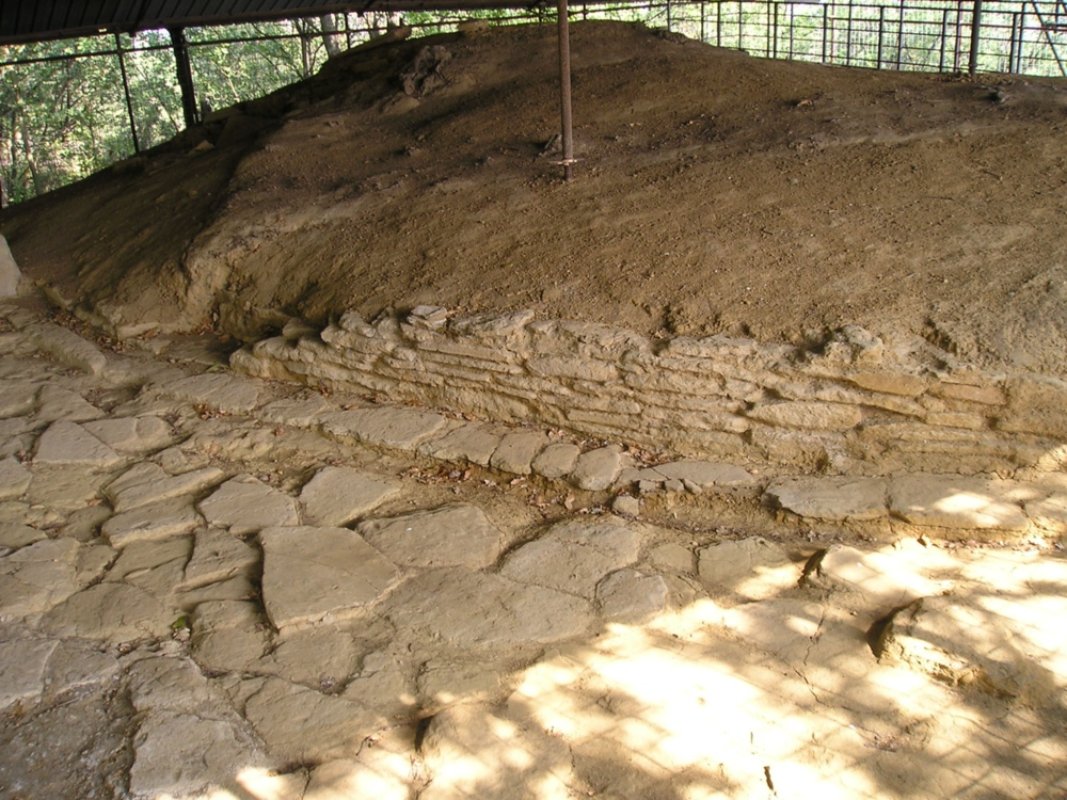 Archaeological sites
The Necropolis of Prato Rosello
Important archeological finds of Etruscan origin
The archeologica area near Artimino, in the municipality of Carmignano, Prato, is noteworthy for a necropolis found in the late 1970s. It is located on the Artimino hillside, where an ancient Etruscan settlement was found years earlier and where today the Medicean villa, La Ferdinanda, is located.

Archeological excavations and studies in the area have revealed several different tombs and funerary items related to Etruscan burials. According to research, the artifacts found date back to circa the 8th century and the 7th century BC.In Tomb A there are two rooms, one built with small stones and the other built with large slabs of stone. Here, archeologists found an amphora with a lid that dates back to the 6th century BC.

In Tomb B, the sepulchre is rectangular in shape and dates back to the mid-7th century BC. Before reaching it, there is a covered dorms with stairs and a well from the 8th century to the 7th century BC.Inside Tomb C there is an altar-terrace, where the remains were located. To get there, you must take a flight of stairs and walk through a small vestibule. The walls are made with alternating slabs of stone and there is also a central pillar to sustain the ceiling. Among the materials used to make the funerary items left in the tomb are some vases and many incense holders, engraved with letters from the northern Etruscan alphabet.

Carmignano
BETWEEN PARISH CHURCHES AND 16TH-CENTURY VILLAS IN THE DELIGHTFUL MONTALBANO HILLS
The Carmignano territory stretches through the graceful Montalbano hills, an area vaunting numerous hamlets that form its unique identity, including Artimino, Bacchereto, Comeana, La Serra, Poggio alla Malva, Santa Cristina a Mezzana, Seano and Verghereto, not to mention the town bearing the name same. ...
Morekeyboard_backspace
You might also be interested in